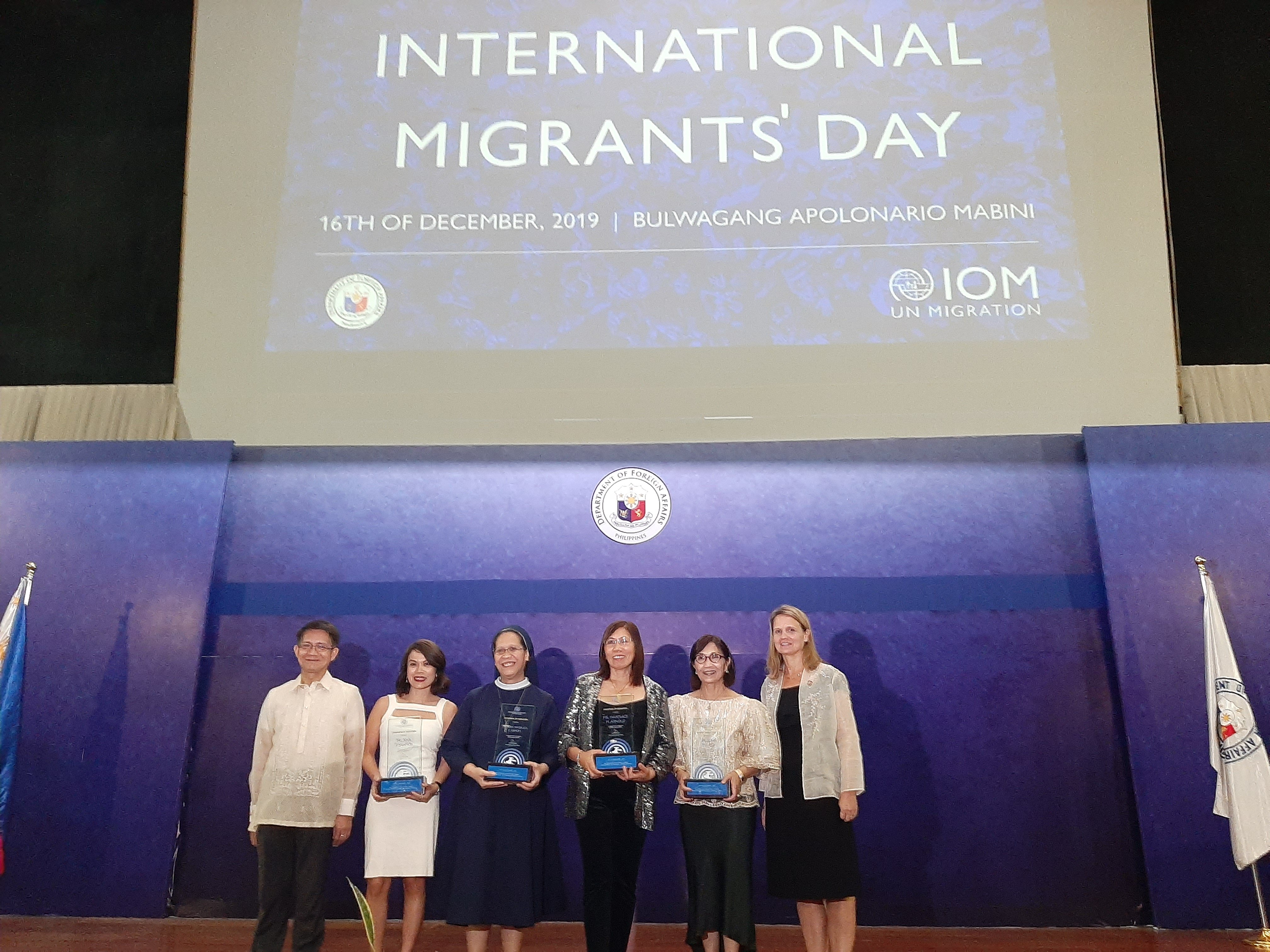 16 December 2019, Pasay City, Philippines—UP-CIFAL Philippines Director Dr. Edna Co was recognised as one of the 2019 Champions of Migration.
The International Organisation for Migration (IOM), in partnership with the Department of Foreign Affairs (DFA), awarded Dr. Co, Rappler columnist Ana Santos, Sister Rosa Angelica Libron, and Warpeace Arnold, president of United Overseas Filipino Workers Organisation in United Arab Emirates, for their contributions in promoting safe and orderly migration for all.
UP-CIFAL Philippines initiated the crafting and offering of the Professional Course on Global Migration which aims to serve as a continuing education for migration practitioners interested in a comparative and pragmatic approach to the challenges in migration management. This is in line with Sustainable Development Goal 10: Reduced Inequalities which seeks to "facilitate orderly, safe, regular, and responsible migration" and Objective 17 of the Global Compact for Migration aims to eliminate discrimination and promote evidence-based public discussions on migration.