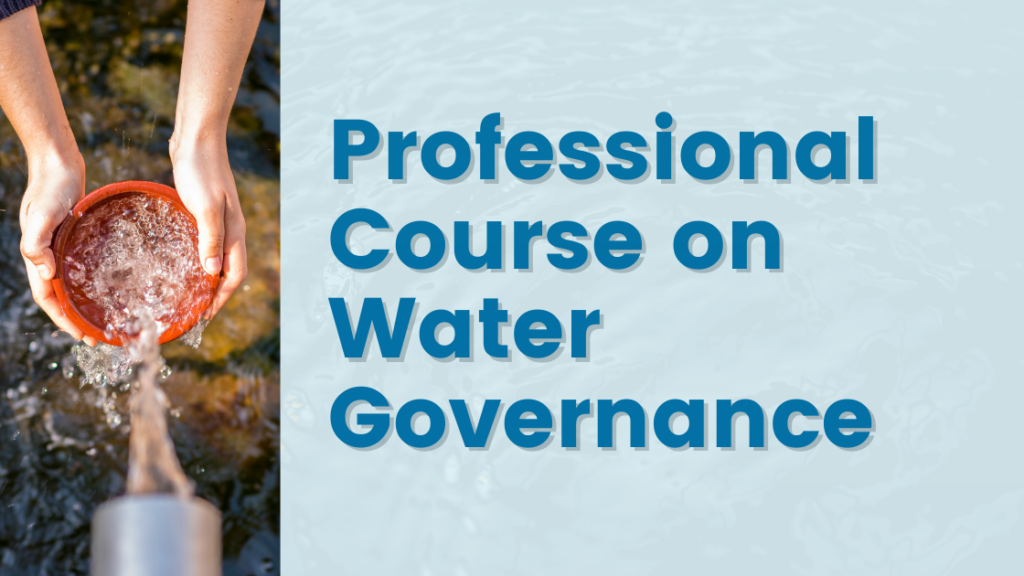 Course Description
The Professional Course on Water Governance (PCWG) provides a holistic framework that addresses the issues surrounding water sustainability and its relations to integrated water resource use. The course aligns with the United Nations Sustainable Development Goals (SDGs), particularly to Goal 6: Clean Water and Sanitation, deals with the complex issues of water governance and explores how adaptive solutions might be explored and pursued in the local context.
The course is a continuing education for professionals, particularly those whose work or responsibility relates to or are involved with water supply, sanitation, and hygiene promotion, as well as comprehensive development planning. A joint certificate from the United Nations Institute for Training and Research (UNITAR) and UP-CIFAL Philippines will be given upon completion of the course requirements.
UP-CIFAL Philippines will launch the pilot offering of the PCWG in February 2023.
Learning Objectives
By the end of the course, the learners should be able to:
Understand and internalize the concepts and principles behind the United Nations' Sustainable Development Goal 6 (Clean Water and Sanitation) that promotes water sustainability and water governance;

Demonstrate the complex issues related to water and inclusive access

to water,

economic development, health and wellbeing, and the protection of the environment; and

Demonstrate possible adaptive and innovative solutions to water-related issues and challenges while addressing a shared effort by the state, the private sector, the academe, civil society, community, and water providers and consumers in a particular setting or locale.
Learning Modules
Water for Sustainable Development
Developing Water Pathways Towards Sustainability
Towards a Sound Water Governance
PCWG is facilitated by senior, world-class experts, and professionals from international organizations, local governments, academe, civil society organizations, and the private sector. The course adopts a hybrid approach to learning following proper health protocols, with both synchronous and asynchronous sessions for a total of 35 hours.
Download the PCWG Course Brochure for more information on the course modules, duration, tuition, and admission requirements via this link.
For more information about our application process, please contact us at [email protected].