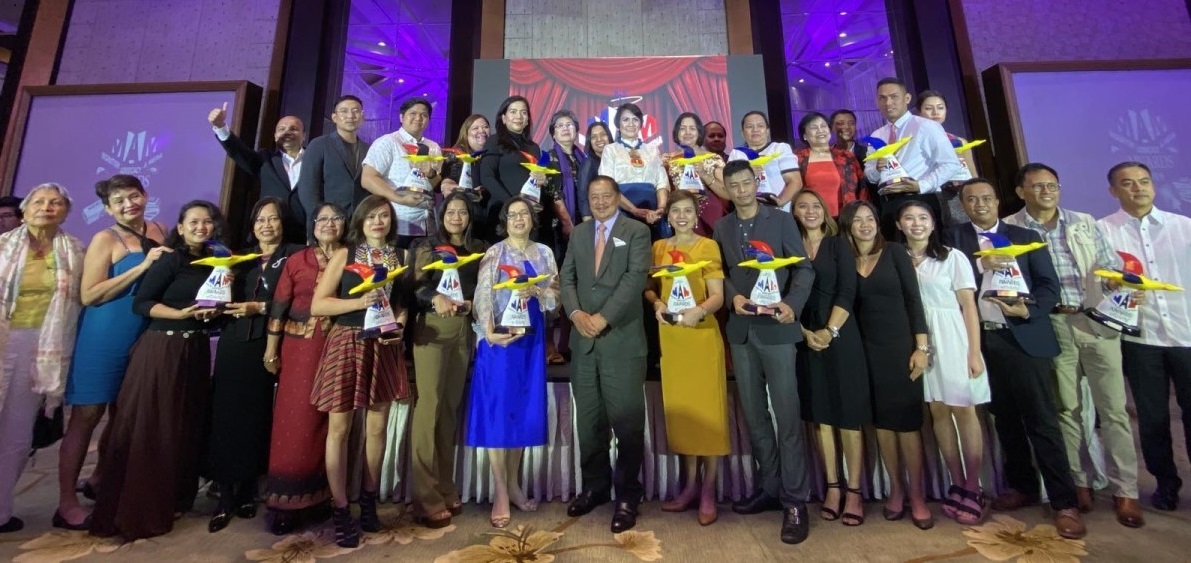 (Photo courtesy of ABS-CBN The Filipino Channel)
17 December 2019, Manila, Philippines—UP-CIFAL Philippines took part in screening and evaluating this year's entries for the Migration Advocacy and Media (MAM) Awards organised by the Commission on Filipinos Overseas (CFO).
The MAM Awards is a program of CFO since 2011 that recognises the important role of the media in raising awareness on issues and challenges related to Filipino migration and development.
Aside from UP-CIFAL Philippines, the 2019 MAM Awards Committee is composed of government agencies including CFO, Philippine Information Agency, Presidential Communications and Operations Office, Philippine Institute for Development Studies, as well as private organisations including Philippine Migrants Rights Watch and Philippine Migration Research Network.
As part of the celebration of the Overseas Filipinos Month, the awards were given on 17 December 2019 at the Diamond Hotel in Manila, Philippines.
For the print media category, Italy-based Filipino newspaper "Ako ay Pilipino" bagged the Best Newspaper Award, while community magazine Via Times Newsmagazine from Chicago won the Best Magazine. The Best Newsletter Award was given to "The Migrant," the official newsletter of the Filipino community in Berlin, Germany.
The book, "Bending Without Breaking: Thirteen Women's Stories of Migration and Resilience," from Switzerland received the Best Book Award.
For broadcast media, Best Regular TV Program was awarded to "Kabayani Talks," an online talk show that seeks to answer issues of overseas Filipino workers (OFWs), and "Pusong Pinoy sa Amerika," a Filipino TV talk show that explains immigration laws. TV documentaries about domestic workers in Kuwait and stateless children in Sabah, "Laban DH" and "Mga Nagkukubling Anghel," respectively, won the Best TV Episodic Program.
Receiving the Best TV Series for the second time was GMA 7's "Tadhana," which presents the struggles and successes of OFWs. For the first time, The Best TV Interstitial Award was given to "Becoming Pinoy," which profiles Filipinos raised in different cultures, and "Lines and Letters," which features stories of Filipino migrants. The Best Documentary Award was conferred to producer/director Ana Santos' "Imprisoned: Raising My Baby Behind Bars."
The Best Regular Radio Award was given to "Buhay-Buhay sa Amerika," an online radio show in the US, and "Luv2DMax," an online radio program in Kuwait.
Two movies about a domestic helper in Hong Kong, "Still Human" and "Hello Love, Goodbye," won the Best Full-Length Film Award.
For the interactive media category, the Best Website Award were given to Norman Zafra's "Obrero" and Nash Ang's "Pinoy Seoul." The Best Blog was awarded to Jennifer Fergesen's "The Global Carinderia."
A Special Citation Award was given for the first time to the "Voice: Poetry by Youth of Kalihi," a book written by high school students of Farrington High School in Hawaii.