BOARD OF REPRESENTATIVES
Atty. Danilo L. Concepcion
President, University of the Philippines
President Concepcion took his oath as the 21st President of the University of the Philippines in February 2017. He was previously Dean of the UP College of Law, Executive Director of the UP Bonifacio Global City campus, and UP Vice President for Legal Affairs under former President Alfredo E. Pascual. As the highest-ranking official in the university, President Concepcion sits as Chairman of the UP CIFAL Philippines Board of Representatives.
Gustavo González
UN Resident Coordinator in the Philippines
González brings more than 25 years of extensive managerial and leadership experience in development, humanitarian affairs and peacebuilding, performing for several UN entities across three continents (Central America, Africa and Middle-East). He holds a Master Diploma from the University of Oxford-Said Business School (UK), and a Master in Philosophy from the Universidad del Salvador (Argentina).
Hon. Joy Belmonte
Mayor, Quezon City
Belmonte is the mayor of Quezon City from 2019-2021. She was vice mayor of Quezon City for nine years, presiding over a City Council, which has been regarded as the Most Outstanding in the Philippines, in accordance with the exemplary standards of the Local Legislative Awards of the Department of Interior and Local Government (DILG).
Hon. Gwendolyn Pimentel-Gana
Commissioner, Commission on Human Rights
Atty. Gana was appointed as commissioner of the Commission on Human Rights in 2015. She has supported laws promoting children's rights and protecting migrant workers from trafficking and exploitation.
Ruel T. Maranan
President, Ayala Foundation Inc.
Before stepping in as head of the Ayala Foundation, Mr. Maranan served as Group Director of Corporate Human Resources at Manila Water Company, Inc., where he has occupied a leadership position since January 2004.
Dr. Maruja Asis
Director, Scalabrini Migration Center
Dr. Asis earned her PhD in sociology with specialization in population studies and social change from Bowling Green State University. She holds a bachelor's degree in sociology and a master's degree in demography from the University of the Philippines.
Alfredo E. Pascual
Former President, University of the Philippines
Mr. Pascual was the 20th President of the University of the Philippines. He was previously selected as alumni regent of the UP Board of Regents and President of the UP Alumni Association (UPAA). Prior to his work in the university, he spent 19 years with the Asian Development Bank.
---
DIRECTOR
Dr. Edna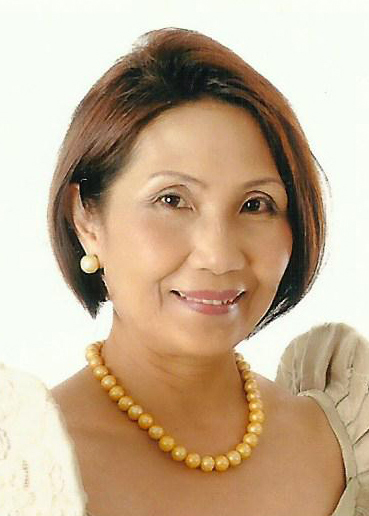 E.A. Co is a professor of Public Administration at the University of the Philippines National College of Public Administration and Governance (NCPAG), where she served as Dean from 2010 to 2013. She was a visiting research fellow at the Institute for Development Policy and Management at the University of Manchester and Visiting Lecturer at the City University of Hong Kong, Department of Social and Public Administration. Dr. Co serves as Advisory Council member of the Civil Service Commission of the Philippines and is a consultant to several national and international development organizations and international political foundations. She has authored works on governance, democracy and democracy assessment, citizen participation, and policy reform.
[email protected] | [email protected]
---
PARTNERS
Commission on Filipinos Overseas
United Nations Development Programme Philippines
International Labour Organization Philippines
International Organization for Migration Philippines