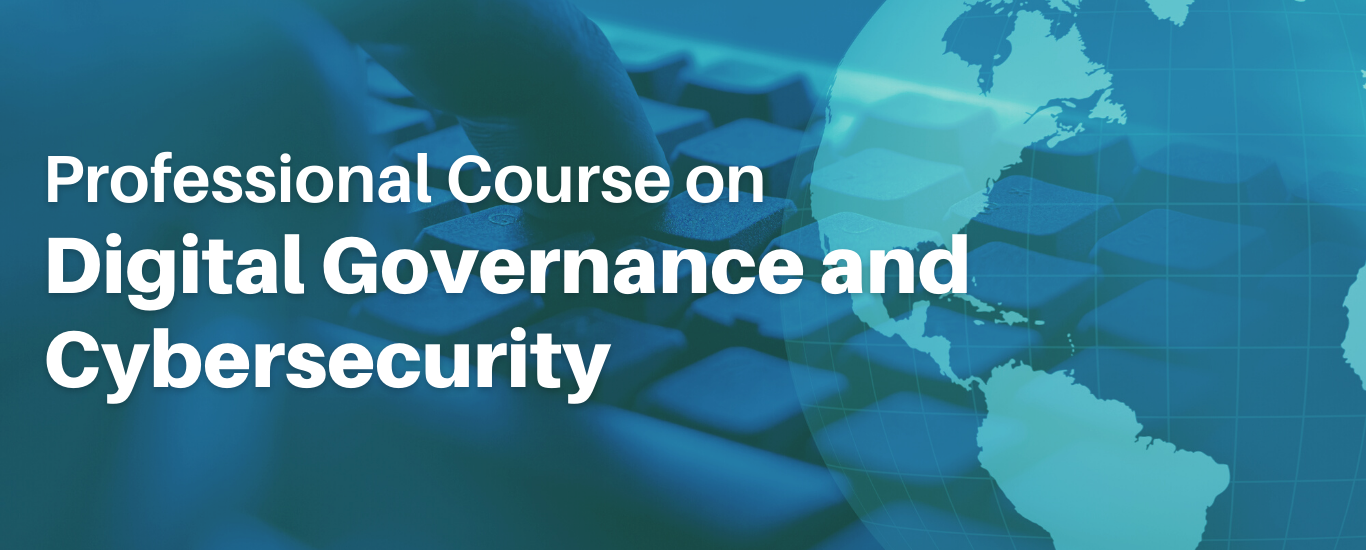 Course Description
The Professional Course on Digital Governance and Cybersecurity offers a universal framework to address the emerging concerns of 21st century governance and cyber security which manifest at global, national and local levels. The course aims to provide the learners with appreciation and understanding of modern information and system technology, the complex domains of cyber security and the methods and approaches of various sectors namely, government, private sector, and civil society in addressing cyber risks and challenges.
Taking off from the Sustainable Development Goals (SDG) of the United Nations, particularly "SDG 16: Peace, Justice, and Strong Institutions", the course is designed to equip the learners with knowledge and skills to tackle the challenges of cybercrime, which is imperative to guarantee and protect the rule of law, the right of the individual, sectors, and states and to promote justice and robust institutions anchored on responsible freedom and sustainability.
Learning Objectives
At the end of the course, learners should be able to:
Develop understanding of the concepts and principles of digital technology and cybersecurity as it relates to various challenges and functions of governance
Examine key cybersecurity issues and cybercrimes in the national and global context, including transnational issues, in line with the promotion of rule of law
Demonstrate adaptive and innovative measures through applied functions that are responsive to the challenges of governance, cybersecurity and sustainable development

Learning Modules

Philippine Governance in the Cyber Age
Digitization, Digitalization, and Digital Transformation: Whole of Ecosystem Approach
Key Issues in Cybersecurity: The Philippine Context
Cybersecurity as Transnational Concern
Promoting the Rule of Law, Justice and Strong Institutions
Case-Analysis and Solution-Seeking Measures or Policies

The Professional Course on Digital Governance and Cybersecurity was created through the Memorandum of Agreement between the University of the Philippines and the Cybercrime Investigation and Coordinating Center on October 13, 2020. For more information, download course brochure.

For inquiries, please contact us at [email protected].