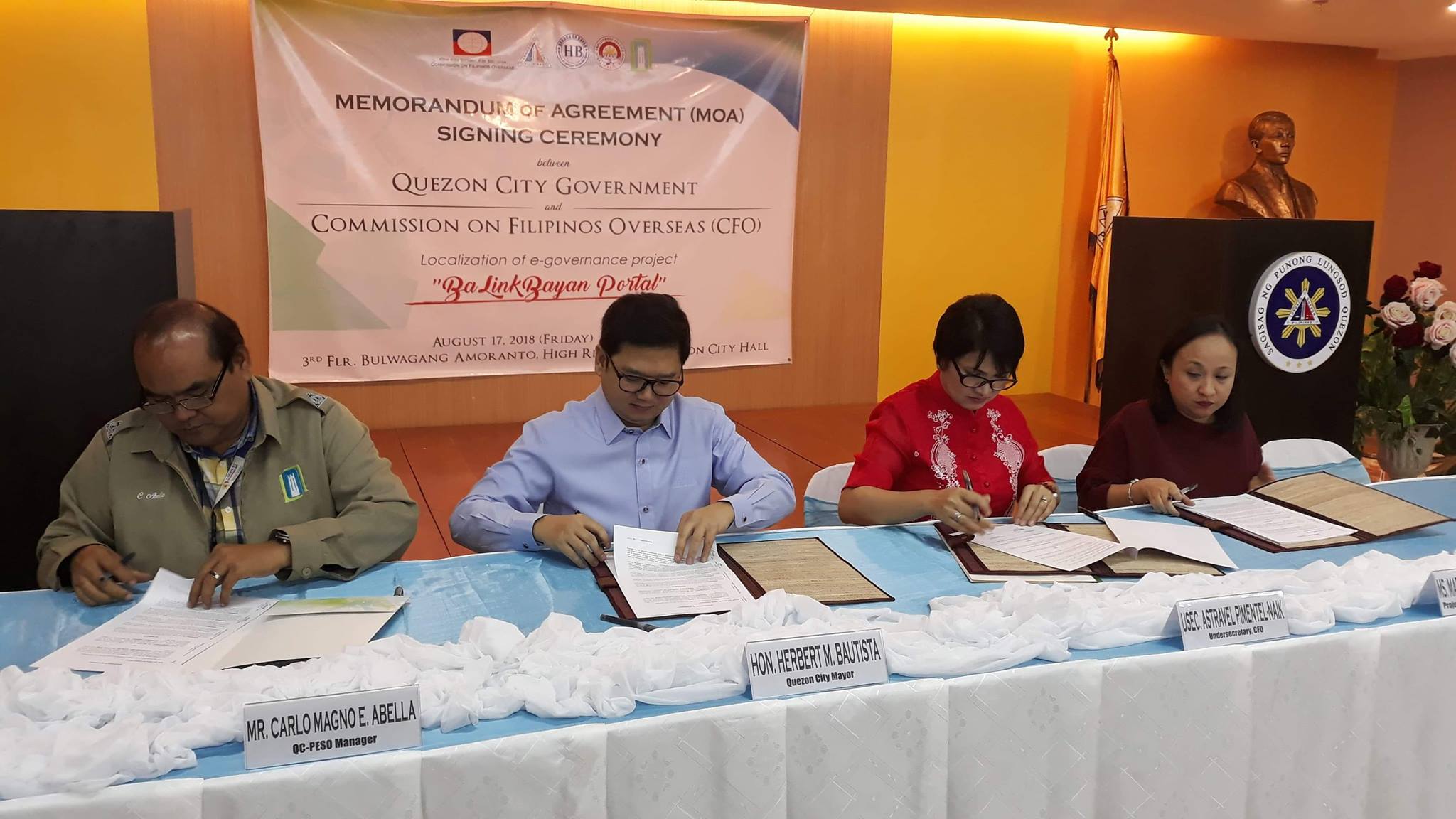 (Photo Courtesy: Quezon City Local Government's Facebook page)
In support of the continuing partnership with Quezon City, UP CIFAL Philippines attended the signing of the memorandum of agreement and launching of an e-governance project for overseas Filipinos on August 17 at the Quezon City Hall.
Quezon City Mayor and UP CIFAL Philippines Board Member Herbert Bautista signed the memorandum of agreement between the Quezon City Local Government and Commission on Filipinos Overseas (CFO) for the BaLinkBayan Portal.
This localized website is an online project developed by CFO, which provides information to Filipinos abroad about Quezon City's programs on investment, donating and volunteering mechanisms, as well as technology and skills transfer.
Since 2017, UP CIFAL Philippines has conducted various trainings and capacity building workshops for the Quezon City Migration and Development Council on migration crisis management, migration data, gender, and sustainable development.
Quezon City is the first local government unit (LGU) in the National Capital Region (NCR) to implement the e-governance project.