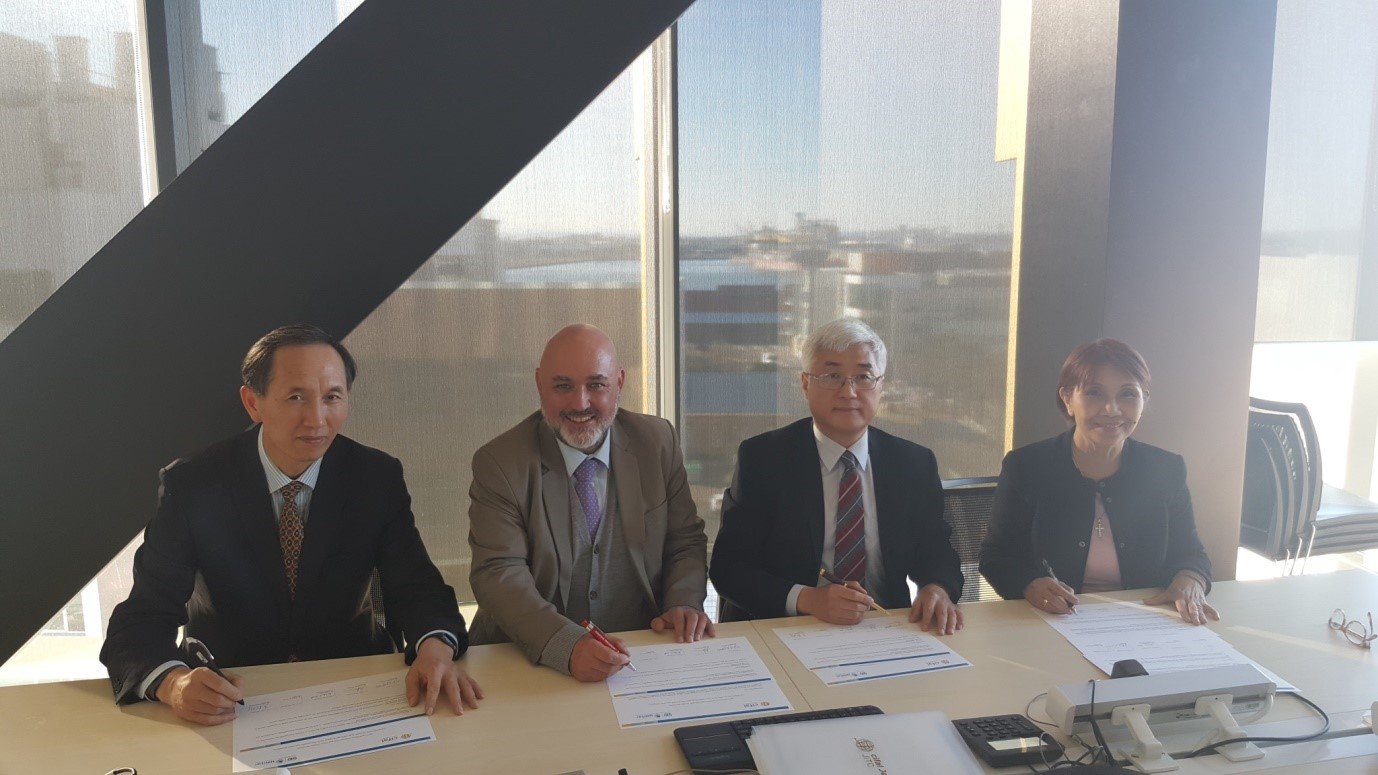 (Photo Courtesy: CIFAL Jeju)
Four CIFAL centers signed the agreement that officially created the CIFAL Asia Pacific Network on August 9-10 in Newcastle, Australia.
UP CIFAL Philippines Director Dr. Edna Co, CIFAL Shanghai Director Genxiang Wang, CIFAL Newcastle Director Dr. Graham Brewer, and CIFAL Jeju Director Amb. Young-sam Ma signed the "Declaration to Strengthen the CIFAL Global Network" to formalize the regional cooperation.
CIFAL Jeju Director Ambassador Young Sam Ma was elected as the first chairman of this regional network.
This comes after the second CIFAL Asia Pacific regional meeting in Newcastle, Australia to strengthen partnerships and solidify the vision of the four CIFAL centers.
Following the inaugural CIFAL Asia Pacific regional meeting in September 2017, the four CIFAL centers recognized the need for stronger cooperation and more collaborative activities.
Mr. Nikhil Seth, executive director of the United Nations Institute for Training and Research, endorsed the regional cooperation by signing the Declaration during his visit in Jeju in June 2018.