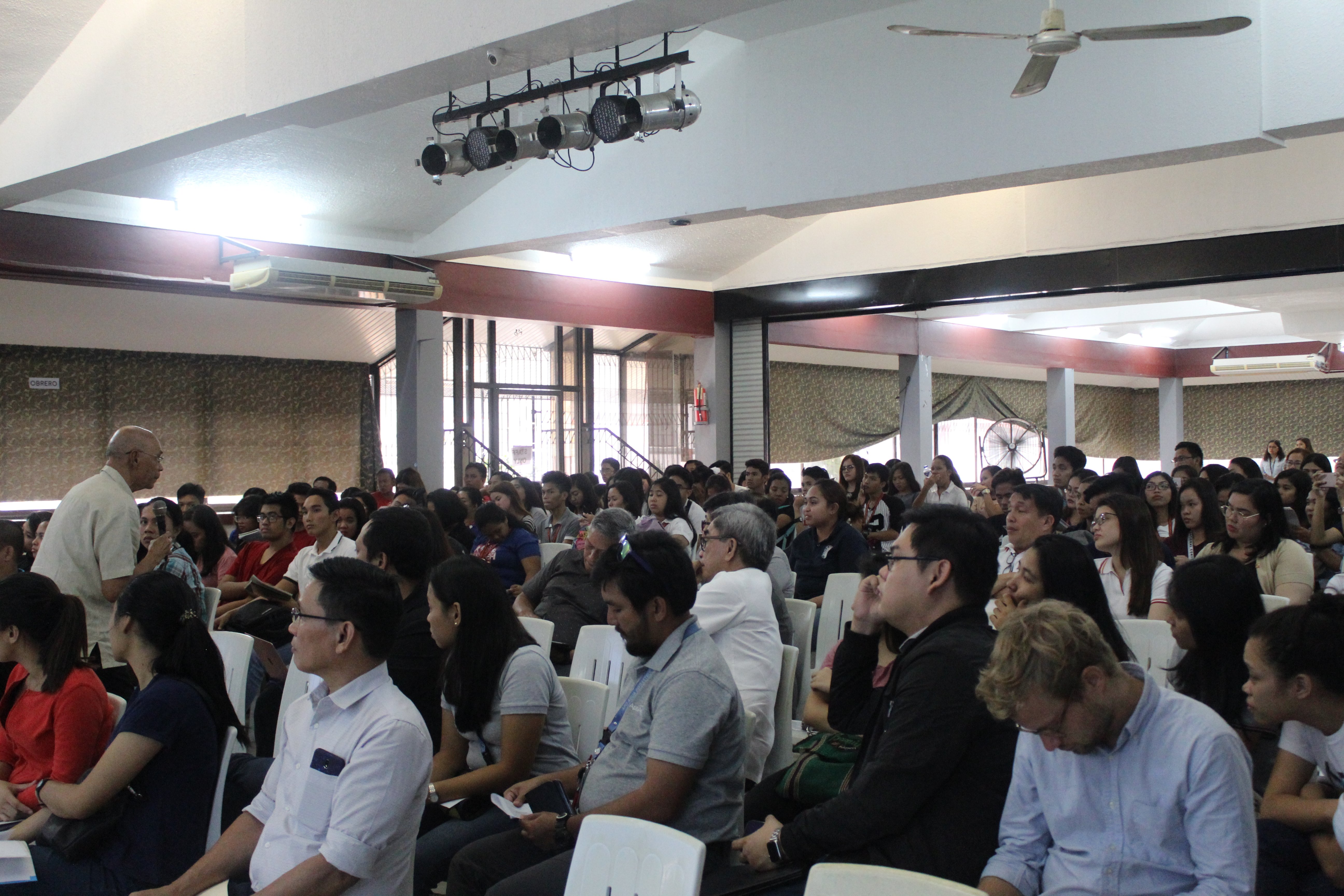 DAVAO CITY—To show how local businesses create jobs while promoting social justice and long-lasting peace, UP CIFAL Philippines conducted the second of its series of fora on inclusive business (IB) on August 24, 2018 at the University of Southeastern Philippines (USEP).
One hundred eighty students, government employees, and business practitioners participated in the IB forum, jointly organized by UP CIFAL Philippines, University of the Philippines (UP) Mindanao, USEP, and the Management Association of the Philippines (MAP), in partnership with Davao Light and Power Company, Davao City Investment Promotion Center (DCIPC), and AIESEC Davao.
Coffee For Peace CEO Joji Pantoja illustrated how their unique coffee business approach provided livelihood while solving conflicts in Mindanao by paving the way for tribes and lowland communities to pursue their own coffee enterprise as one cooperative.
On the other hand, Fermin Edillon, community relations manager of Davao Light, showed how the company ensures power reliability while achieving some of the sustainable development goals (SDG).
Dr. Niceto Poblador, retired UP professor of economics and management, presented his paper, "Inclusive Business: Strategic Outcomes and Developmental Impact," which highlights the strategic rationale for IB models (IBMs) to achieve sustainable profitability in the long run.
Dr. Rosfe Badoy, USEP faculty member, underscored the need to rethink how schools teach business.
In reaction to Dr. Poblador's paper, Arturo Milan, the president of Davao City Chamber of Commerce and Industry, emphasized that IB should be a business philosophy, not just a strategy. Because communities are the lifeline of businesses, Milan explained that the locals should be part of the value chain.
Meanwhile, UP Mindanao School of Management Dean Dr. Larry Digal recognized the challenges in adopting IBMs and recommended conducting more research on IB.
Daniel Baumert, Mindanao Development Authority's technical advisor for inclusive business, also shared how the government can support the initiatives on IB.
The Department of Trade and Industry (DTI) Region 11 (Davao Region) presented its local programs on inclusive business. On the other hand, DCIPC, Davao City's prime marketing arm, cited the investment opportunities in the city.
During the open forum, participants commented on the thin line between IB and corporate social responsibility and asked questions on how Coffee For Peace maintains profitability while achieving social justice.
The signing of a pledge to Inclusive Business sealed the forum, with everybody in the audience putting their names on the wall that carries Inclusive Business messages.
Inclusive business is one of UP CIFAL Philippines' focal areas to promote and help achieve the United Nations' sustainable development goals (SDG), particularly SDG 1 (No Poverty), SDG 2 (Zero Hunger), SDG 8 (Decent Work and Economic Growth), SDG 9 (Industry, Innovation and Infrastructure), SDG 10 (Reduced Inequalities), SDG 12 (Responsible Consumption and Production, and SDG 17 (Partnership for the Goals).
The third forum on inclusive business will be held in UP Los Baños on August 30. Inclusive Business forums lined by UP CIFAL Philippines will be held in UP Baguio, UP Iloilo and UP campus in Clark, all within the year.