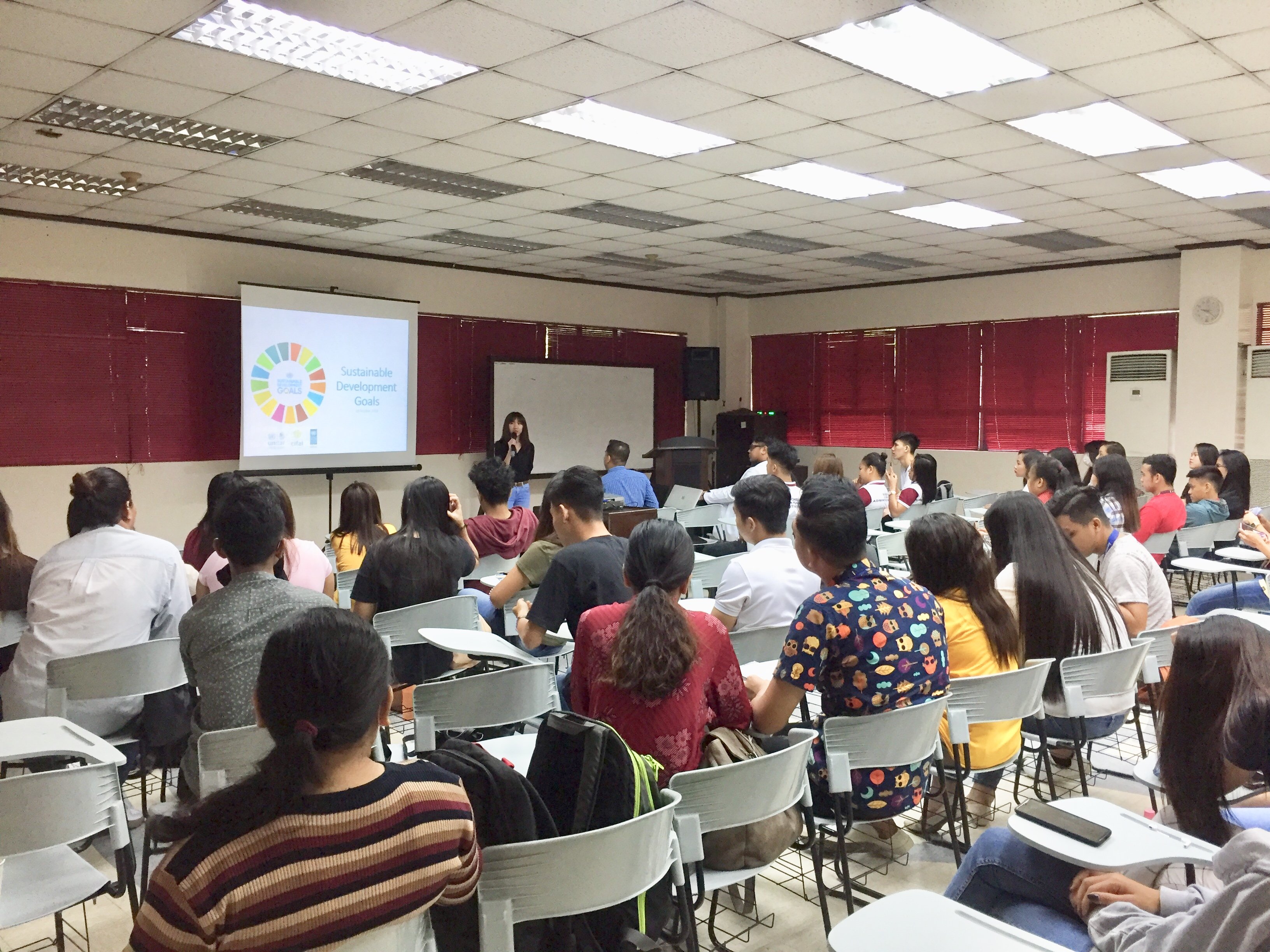 19 October 2019, Quezon City, Philippines—In partnership with the Junior Philippine Society for Public Administration (JPSPA), UP-CIFAL Philippines held a capacity building workshop on sustainable development goals (SDG) for 83 public administration and governance students at the UP National College of Public Administration and Governance (UP NCPAG).
Five universities, namely Pamantasan ng Lungsod ng Marikina, Eulogio Amang Rodriguez Institute for Science and Technology, City of Malabon University, New Era University, and Taguig City University, participated in the event titled "PAG-USBONG: A leadership seminar-workshop on the United Nations Sustainable Development Goals."
Various talks on SDGs were held during the morning session. Ms. Christine Sanchez, project officer for SDGs of UP-CIFAL Philippines, introduced the 17 global goals and how the participants can contribute to its fulfillment.
Commission on Population and Development Commissioner Dexter Galban talked about SDG3: good health and well-being, particularly students' mental health. Moreover, Mr. Pablo Mallari of 2030 Youth Force discussed the challenges of education in the Philippines (SDG 4).
To end the morning session, Ms. Wilhelmina Pelegrina, Regional Coordinator for Food and Ecological Agriculture Campaigns of Greenpeace, emphasized the role of the youth in addressing climate change (SDG 13).
For the breakout session in the afternoon, participants formed small groups. Each group identified its top three priority SDGs, along with the issues related to them and created policies to resolve these issues.