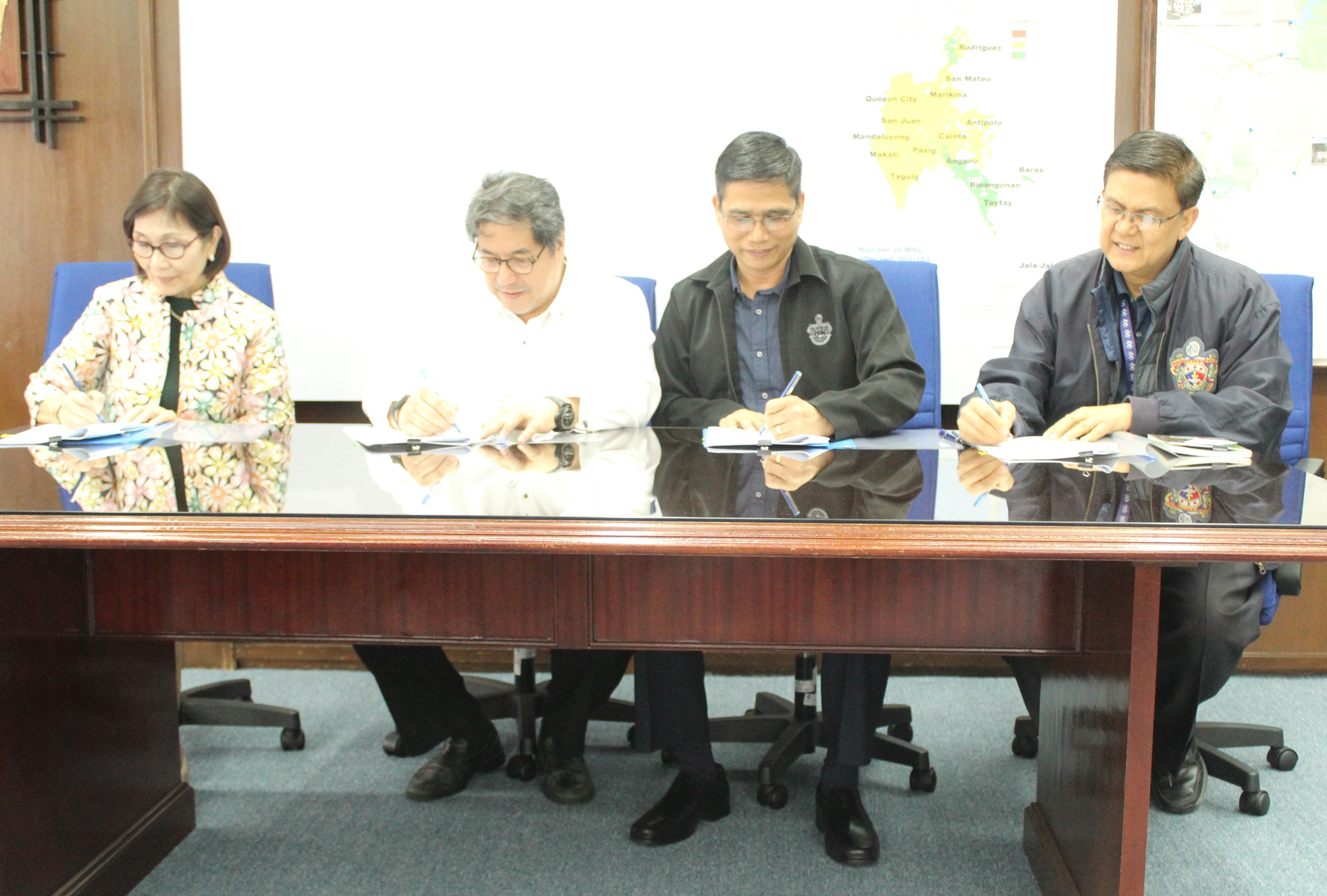 25 October 2019, Quezon City, Philippines—UP-CIFAL Philippines signed a memorandum of agreement with Metropolitan Waterworks and Sewerage System (MWSS) to conduct a customer satisfaction survey for six months.
Present in the signing were MWSS Administrator retired Lt. Gen. Emmanuel Salamat and University of the Philippines Executive Vice President Dr. Ted Herbosa as signatories, along with UP-CIFAL Philippines Director Dr. Edna Co as witness.
Under the agreement, UP-CIFAL Philippines will provide technical assistance in conducting the survey which aims to better understand the needs of MWSS customers and provide them better service. This engagement of UP-CIFAL Philippines is in line with Sustainable Development Goal 12: Responsible Consumption and Production.
MWSS is the country's chief agency on water and sewerage services in Metro Manila and some nearby provinces.