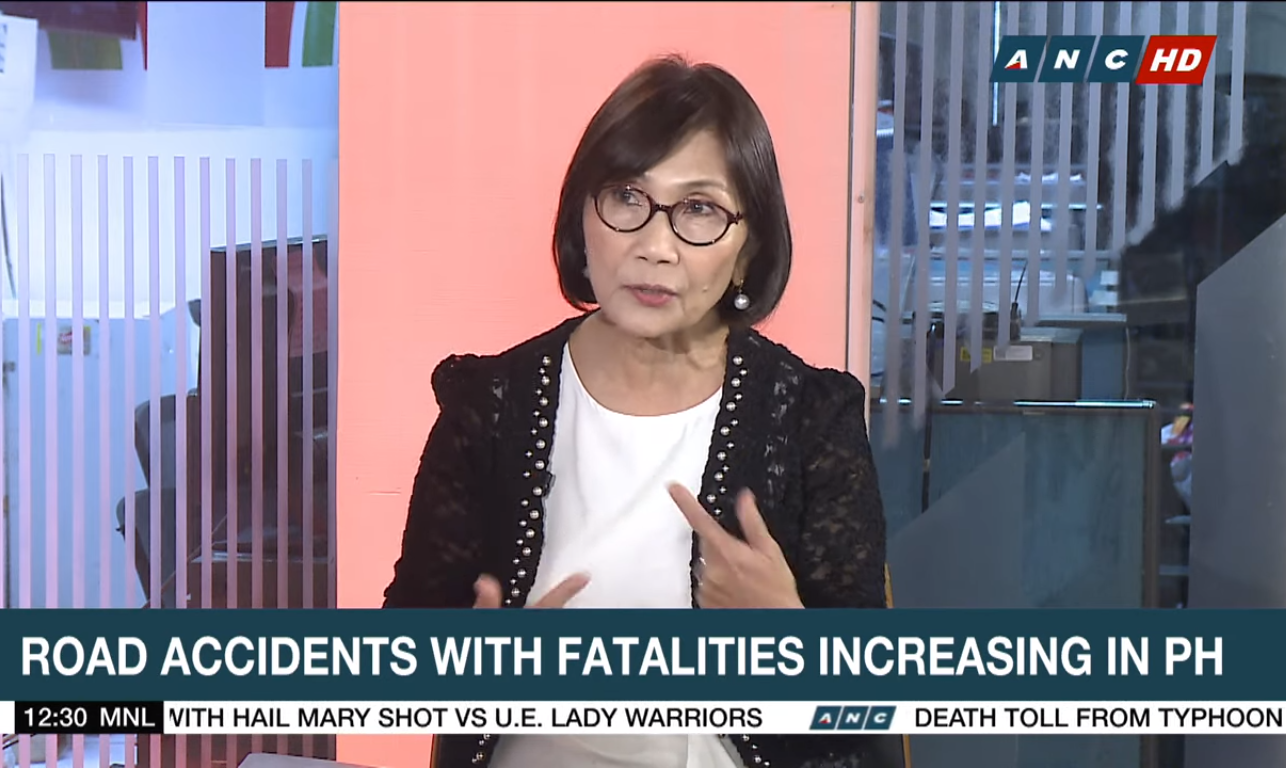 (Photo Courtesy: Screenshot from ANC's Facebook page)
13 October 2019, QUEZON CITY, Philippines–In an interview with Philippine cable news network ANC, UP-CIFAL Philippines Director Dr. Edna Co noted that the unavailability of an efficient mass transport system and the commuters' lack of discipline contribute to the unsafe roads in the country.
A World Health Organisation (WHO) study cites the Philippines as one of the countries with the highest number of road traffic deaths worldwide, with around 12,000 Filipinos dying on the road annually.
One of the targets of sustainable development goal 3: good health and well-being is to halve the number of global deaths and injuries from road traffic accidents by 2020 (from about 1.3 million in 2010, according to the Global Burden Disease of Study 2016). However, WHO data show that annual road traffic deaths worldwide reached 1.35 million in 2018.
In another interview with local news network GMA, Dr. Co said people resort to alternative modes of transportation to become mobile, both regulated (e.g. more expensive transport network vehicles) and unregulated (e.g. cheap wooden boats).
She suggested a whole of government approach, wherein government agencies should simultaneously regulate these alternative modes of transportation and increase the number of mass transport systems to ensure public safety.