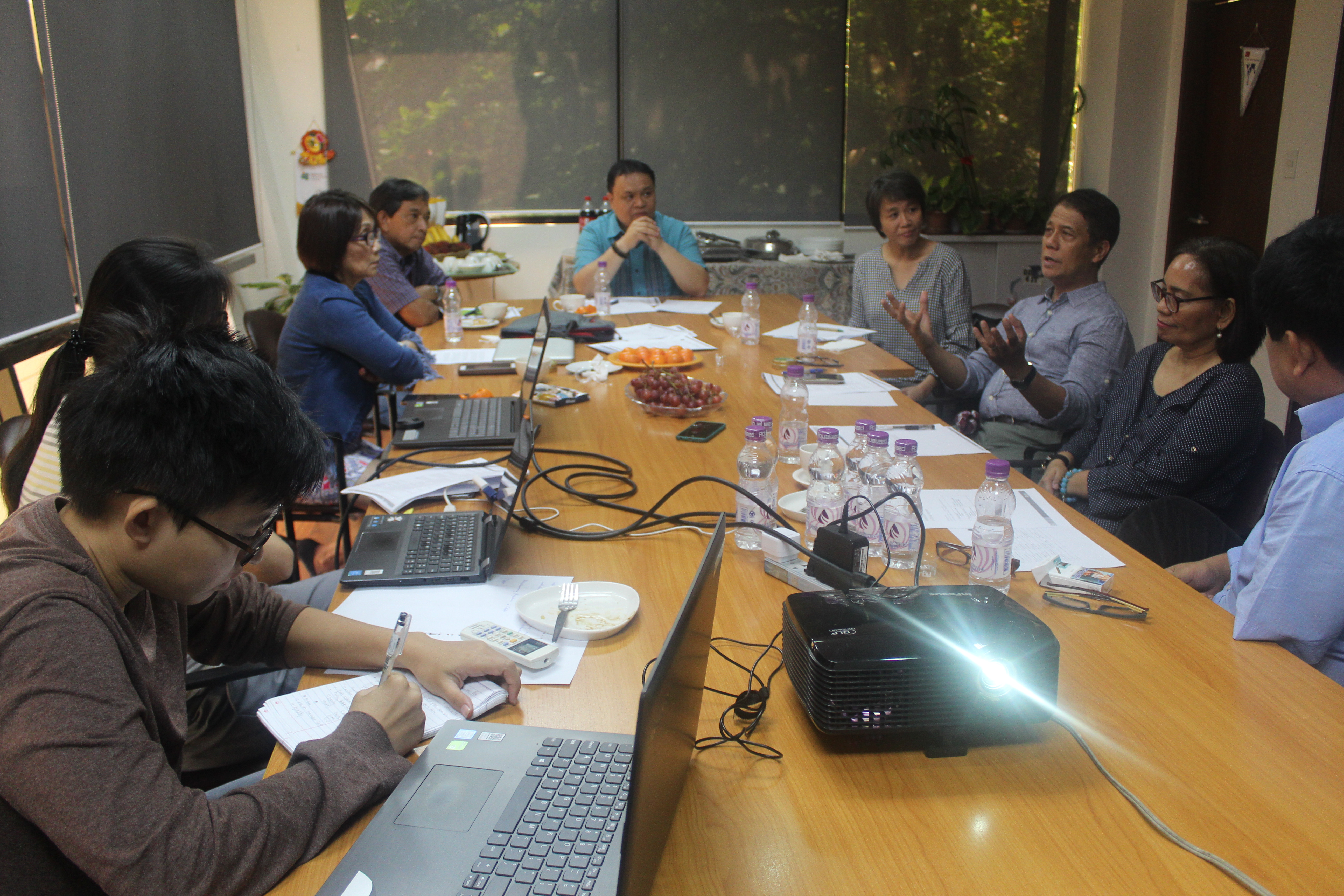 To refine the proposed Certificate Course on Global Migration, UP CIFAL Philippines held a roundtable discussion on October 9, 2018 at the University of the Philippines (UP) Asian Center in Quezon City.
UP CIFAL Philippines Director Dr. Edna Co and migration experts from the academe, government, and international organization discussed the objectives, target audience, module content, and  prospective resource persons of the certificate course.
UP Board of Regent Atty. Angelo Jimenez, UP Asian Center Dean Dr. Joefe Santarita, UP Asian Center Asst. Prof. Roli Talampas, UP Population Institute Prof. Nimfa Ogena, Commission on Filipinos Overseas technical assistant Andrea Anolin and International Organization for Migration National Program Officer Ric Casco were present to pitch in suggestions to enrich the proposed modules and topics.
The five proposed modules cover topics on migration and sustainable development goals, international law and human rights, migration management and sustainable development, reintegration and development, as well as a project that is applied and practicable on migration, which serves as a capstone of the whole course.
The proposed course aims to offer a wide range of topics dealing with Sustainable Development Goal 10.7, "facilitating safe, orderly, regular and responsible migration." It is meant to contribute to capacity building among those who work on or aim to build a profession and career related to migration.
The course will adopt various learning approaches, including lectures, web seminars, and applied projects.
UP CIFAL Philippines targets to offer the certificate course in June 2019.