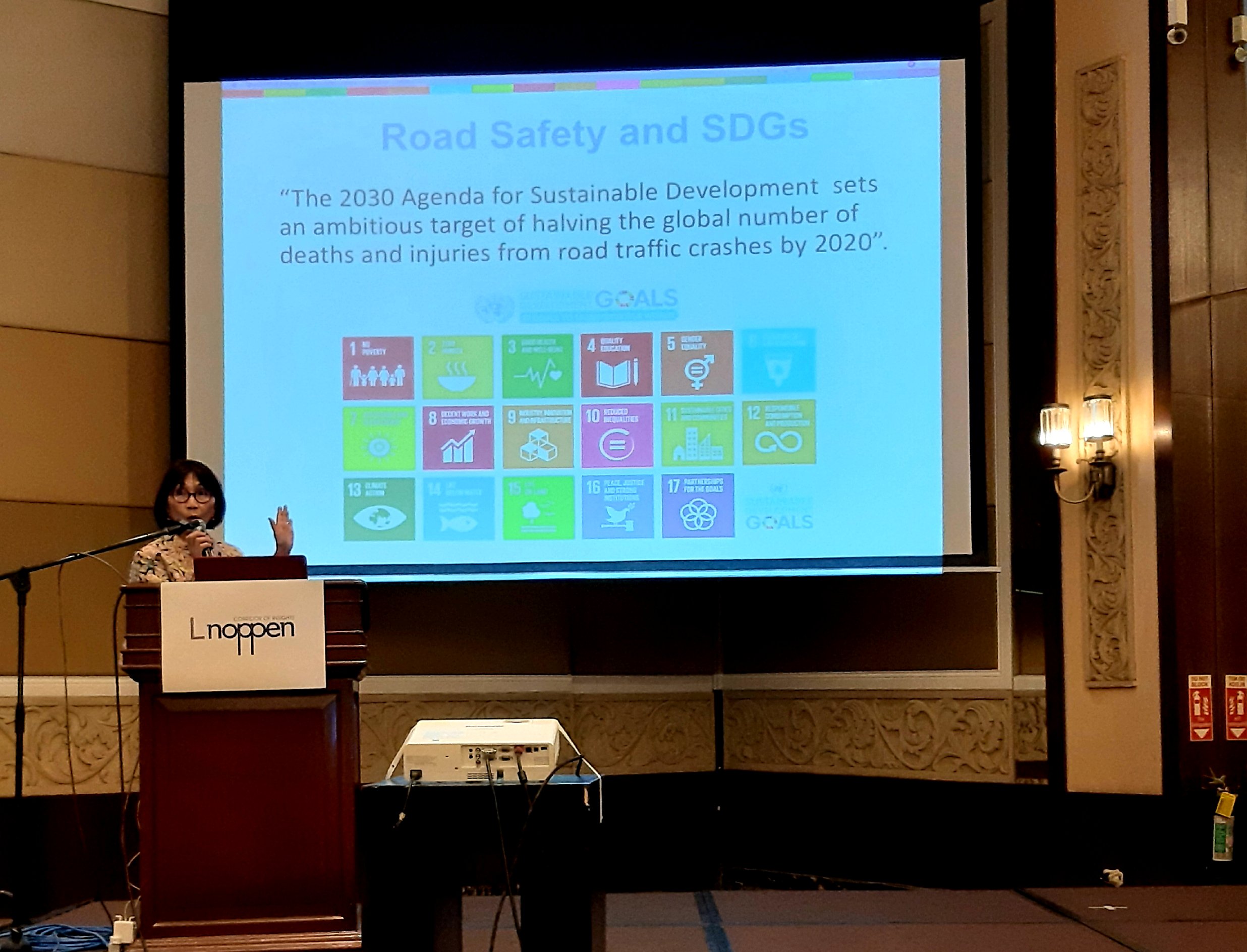 18-19 SEPTEMBER 2019, MANILA, PHILIPPINES−UP-CIFAL Philippines Director Dr. Edna Co presented the sustainable development goals (SDGs) in connection with building safer road infrastructure at the Philippine Roads and Bridges Expansion Summit held at the Manila Hotel.
Organized by international company Lnoppen, the summit aims to serve as an avenue for government officials, investment companies, and academics working with smart city projects in the country to discuss how to better explore the market and support the infrastructure development.
Dr. Co participated in a panel discussion on road safety, intelligent transport systems, and emerging technologies for sustainable development on day 1.
During her presentation on the second day, Dr. Co highlighted the role of innovation and the value of integration and connectivity in building resilient infrastructures that foster inclusive and sustainable industrialization (SDG 9). She also emphasized that technology, innovation, and industrialization are very critical for economic growth. Due to the impacts of infrastructure development in the environment, life on land and life below water should also be considered. She also linked road safety to SDG 11 on sustainable cities and communities.
Lastly, she called for synergy among the public and private sectors, including the academe, to contribute to the achievement of the SDGs.