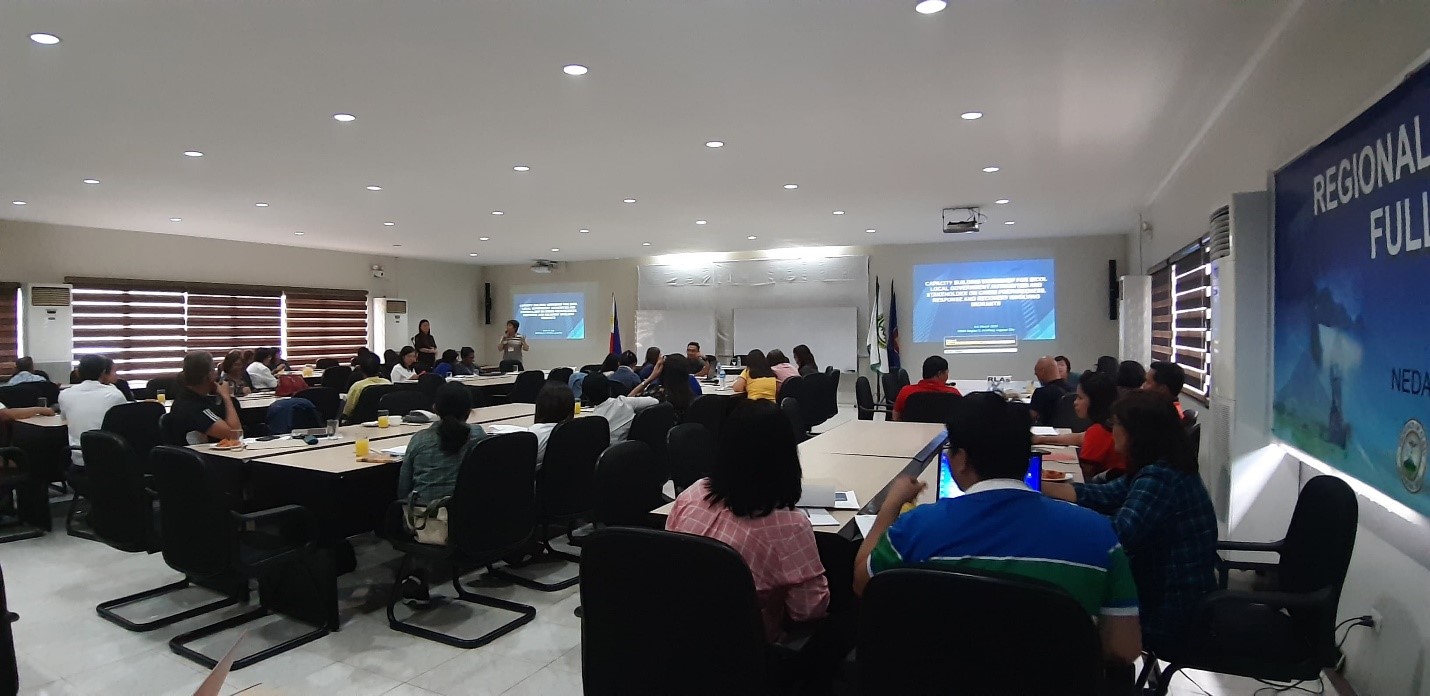 4-6 March 2019, Legazpi, Albay, PhilippinesꟷUP-CIFAL Philippines, in partnership with the Commission on Filipinos Overseas (CFO) and National Economic and Development Authority (NEDA) Region V, conducted a capacity-building workshop on strengthening crisis preparedness and response towards migrants. Participants were 94 regional authorities involved in migration, emergency planning and implementation, and humanitarian issues.
Legazpi City Mayor Noel Rosal stressed that cities have to be fully aware of the impact of climate change as well as the need for migrant crisis preparedness and response, especially those in Bicol Region where there is a significant number of migrants.
UP-CIFAL Philippines Director Dr. Edna Co discussed locating migration in the 2030 Agenda for Sustainable Development and noted the challenge for NEDA Region V to focus on economic development and determine what needs to be prioritized in terms of strategic planning.
CFO representatives Ande Anolin and Jo Rodriguez emphasized that the complexity of migration multiplies in times of crisis, thus the need to strengthen the capacity of local authorities to provide the needs of migrants overseas and their families in the Philippines.
According to Executive Director Rico Fos of the Department of Foreign Affairs – Office of the Undersecretary for Migrant Workers Affairs, migration should be seen as a whole of government approach. Fos emphasized that under a crisis situation, events should be closely monitored and reported every six hours.
Overseas Workers Welfare Administration Regional Director Samuel Madrid highlighted the importance of addressing psycho-social issues resulting from migration in post-crisis situations. Immediate repatriation is a challenge that Philippine embassies currently address.
All resource speakers highlighted the need for and the use of comprehensive, harmonized, timely and reliable migration data as an important step to ensure migration crisis preparedness and response.