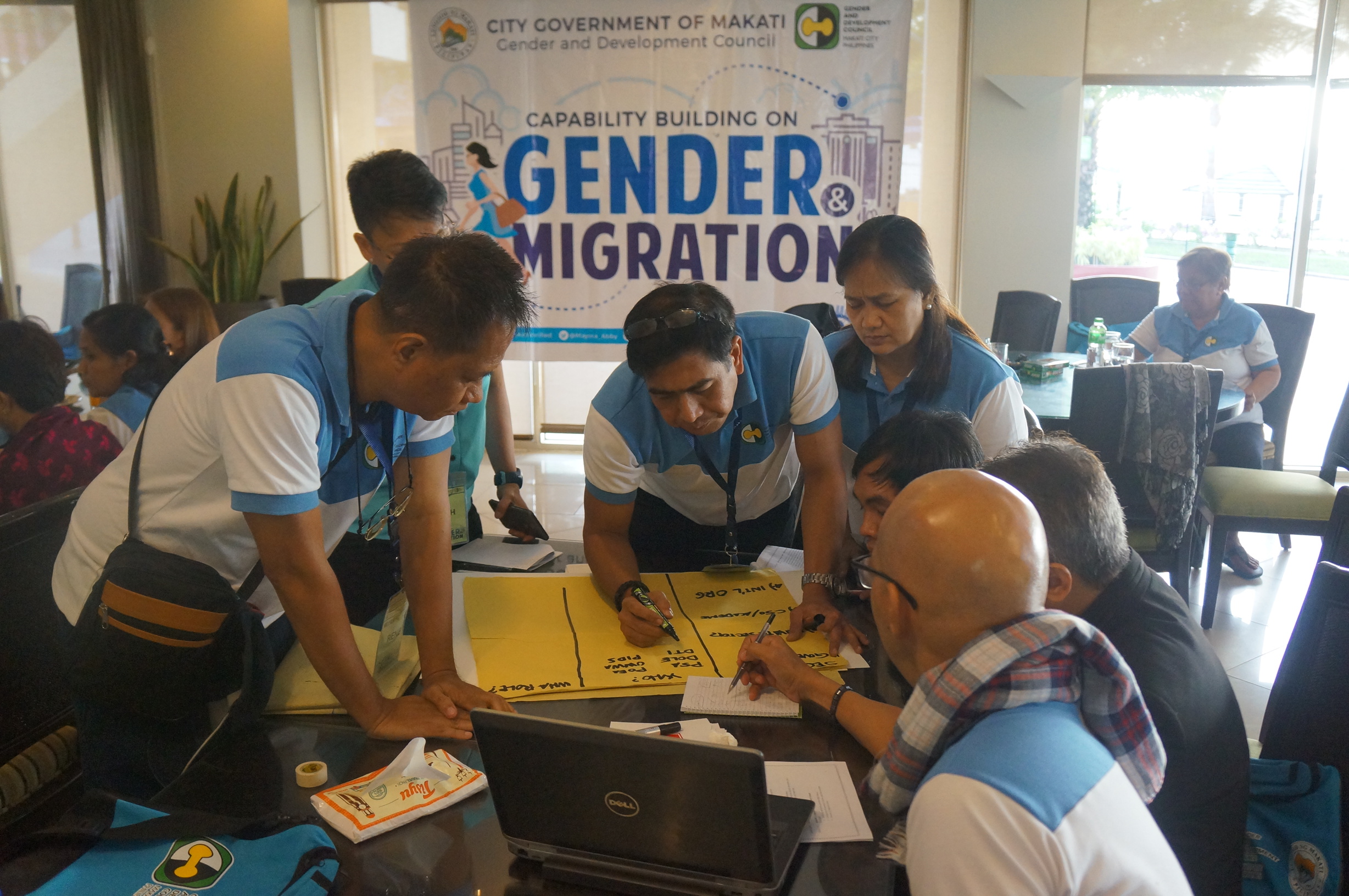 NASUGBU, BATANGAS, PHILIPPINES—UP CIFAL Philippines conducted a capacity building workshop on gender, migration, and sustainable development goals (SDGs) for staff of the local government of Makati City from April 25 to 27, 2018.
Fifty four employees from various offices of the Makati City government participated in the activity, which aimed to mainstream SDGs, gender and development (GAD), as well as migration and development (M&D) into the local plans and programs of the city in various areas, such as investment and political inclusion.
The three-day activity provided the participants with an overview on the SDGs and M&D, including institutionalization of relevant and functional M&D structures and provision of services to migrants, their families or their organizations.
Center for Migrant Advocacy (CMA) Executive Director Ellene Sana also provided an update on the migration situation in the country and emphasized the gender dimension of migration to guide the participants in formulating strategic directions as well as short- and long-term local plans. She also presented the paradigms and challenges of reintegration policies and the role of local authorities in facilitating the integration of migrants.
Assistant Regional Director Gina Gacusan of the National Economic and Development Authority in Region IV-A (CALABARZON) also conducted a lecture on labor migration and local economic development, as well as regional and local mainstreaming process of M&D in local plans.
Finally, UP CIFAL Philippines helped the Makati City government in planning specific steps for the implementation of the plans and programs, as well as strategizing on how to involve the migrants and their families.