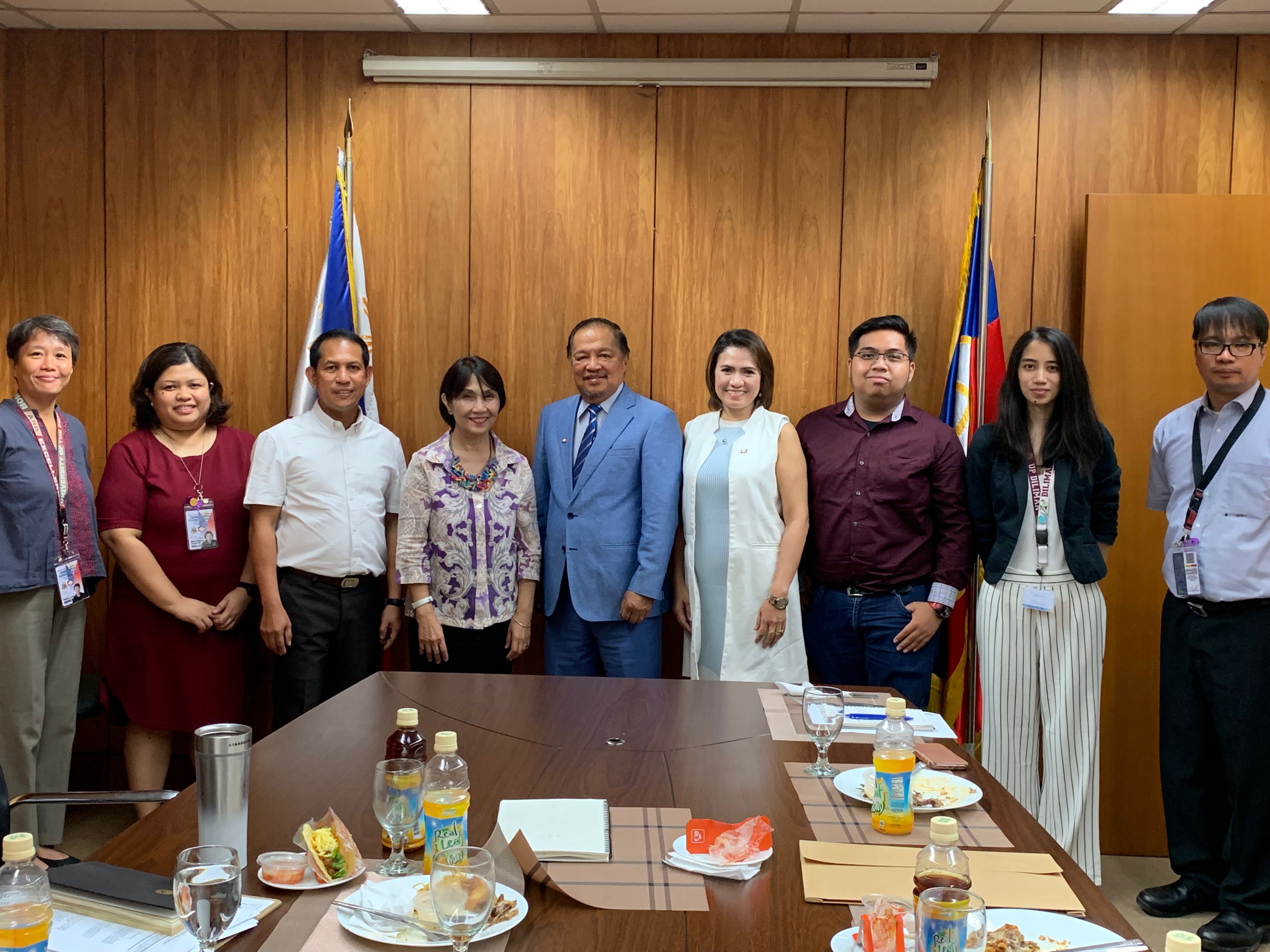 MANILA, PHILIPPINES, 20 JUNE 2019–UP-CIFAL Philippines and the Commission on Filipinos Overseas (CFO) discussed the renewal of agreement on partnership.
UP-CIFAL Philippines Director Dr. Edna Co, Sec. Francisco Acosta and Undersecretary Astravel Pimentel-Naik of CFO, along with UP CIFAL Philippines and CFO staff, attended the meeting to discuss the continuing agreement and partnership through the conduct of capacity building activities between the two organisations.
CFO expressed its support for the Professional Certificate Course on Global Migration, which will undergo its pilot run in August.