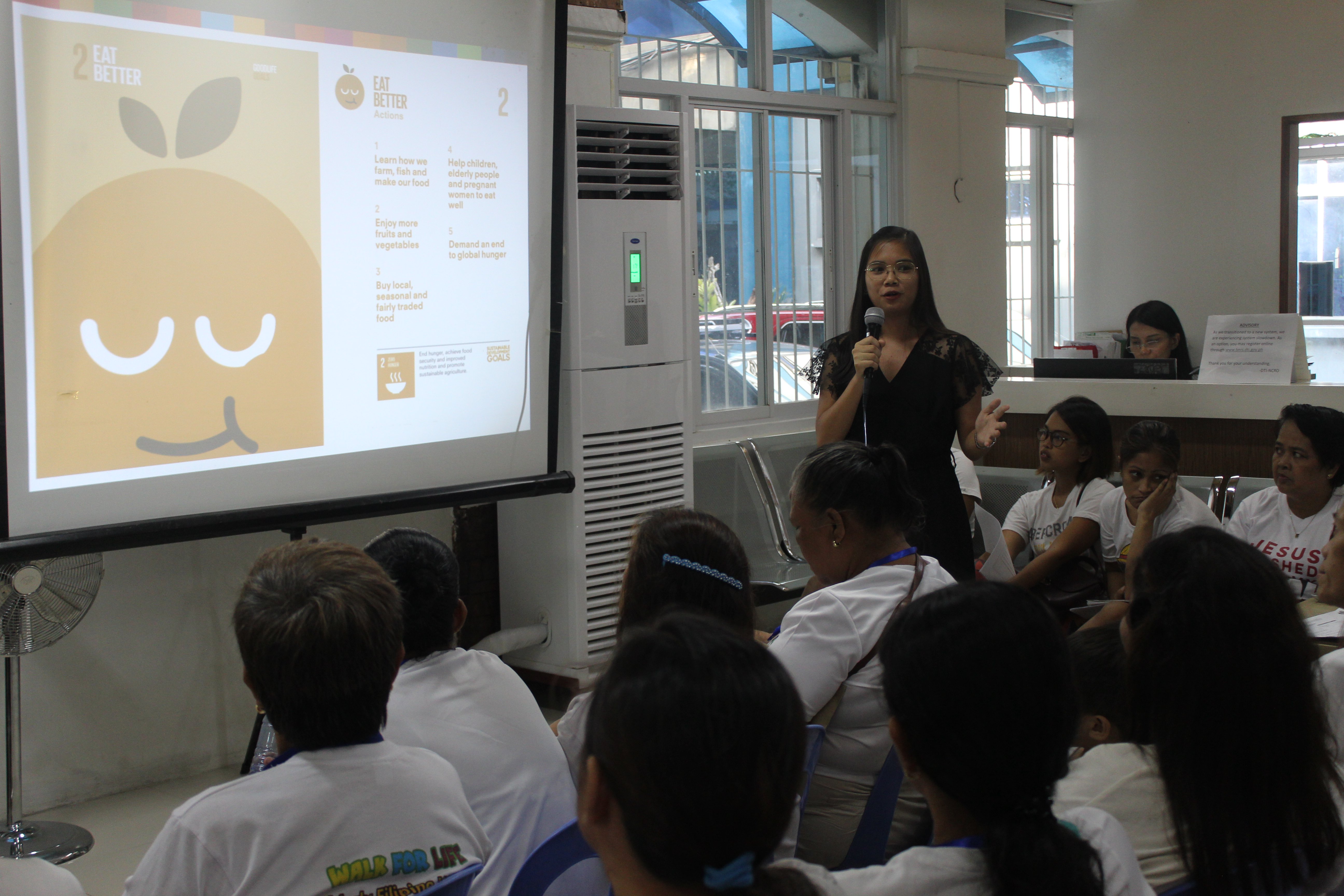 25 JUNE 2019, MANDALUYONG CITY, PHILIPPINES – UP-CIFAL Philippines conducted sustainable development goals (SDGs) capacity building to 55 active and aspiring micro-entrepreneurs.
Kristine Jane Montalla, program officer for inclusive business of UP-CIFAL Philippines, explained how simple daily actions such as investing responsibly can help in the development of micro-enterprises in the country. By creating jobs, fostering innovation, and promoting efficient production, businesses help contribute to the achievement of SDGs, particularly SDG 8 (Decent Work and Economic Growth), SDG 9 (Industry, Innovation, and Infrastructure), and SDG 12 (Responsible Production and Consumption).
Micro, small, and medium enterprises make up 99.57% of businesses in the Philippines, according to data from the Department of Trade and Industry (DTI) in 2016.
The SDG capacity building for micro-entrepreneurs was done in collaboration with the Mandaluyong City government and DTI.