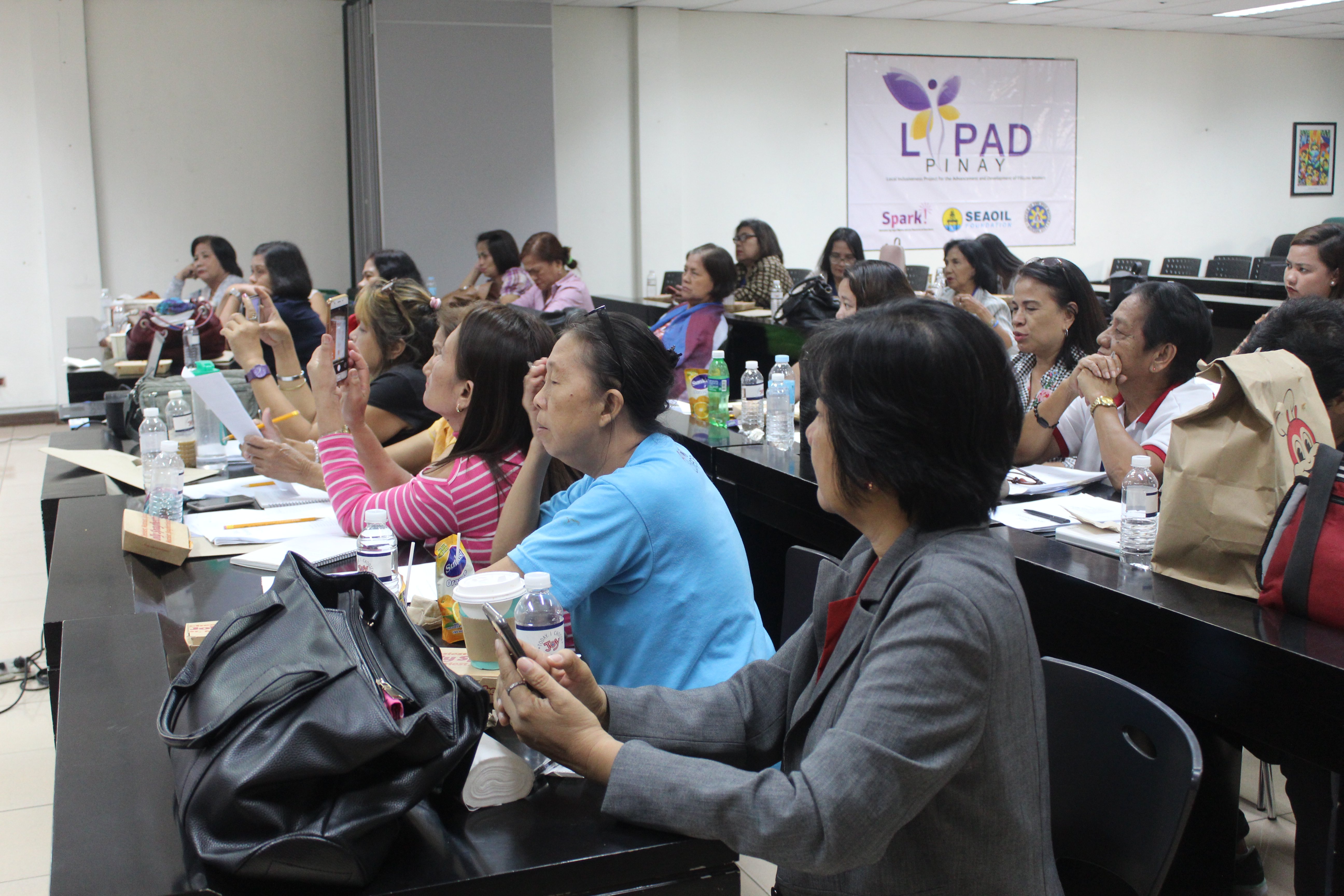 19 JUNE 2019, QUEZON CITY, PHILIPPINES – UP-CIFAL Philippines discussed sustainable development goals (SDGs) and inclusive business to almost 30 women entrepreneurs in a financial management training.
Ma. Christine Sanchez, program officer for SDGs of UP-CIFAL Philippines, explained how small businesses can create jobs, introduce new products, and promote efficient production, thus helping achieve SDG 8 (Decent Work and Economic Growth), SDG 9 (Industry, Innovation, and Infrastructure), and SDG 12 (Responsible Production and Consumption).
The United Nations Development Programme in the Philippines defines inclusive business as engaging low-income communities to become part of the value chain as producers, consumers, suppliers, or employees.
The training is part of a two-day program on financial management of non-government organization SPARK Philippines in partnership with the Quezon City government, Department of Trade and Industry, and SEAOIL Foundation.