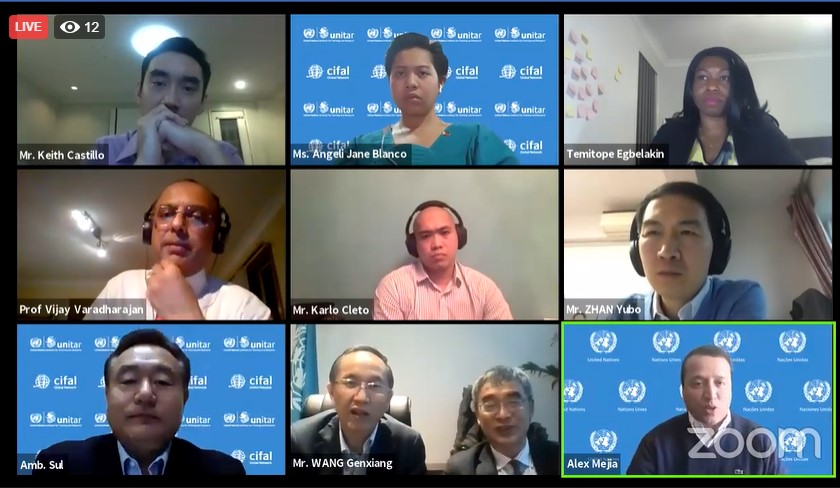 (Screenshot from UNITAR's Facebook live)
16 April 2020—The United Nations Institute for Training and Research (UNITAR) and the CIFAL Global Network organised a virtual roundtable discussion on the practical experiences of Asia Pacific in the crisis management of the COVID-19 pandemic.
Experts from Shanghai, China; Jeju, South Korea; Manila, Philippines; and Newcastle, Australia shared their insights on public health policy, economic impact, cybersecurity threats, and communication management in dealing with COVID-19.
Two representatives of M2.0 Communications from the Philippines highlighted the problem of misinformation amid the pandemic and the importance of data and analytics for effective crisis response. Angeli Blanco of the Philippine Research Institute of Tropical Medicine emphasised science translation and citizen engagement to communicate to the public and stakeholders.
COVID-19, a respiratory illness that originated in Wuhan, China, has impacted sustainable development goals (SDG), such as SDG 3: good health and well-being relating to targets addressing communicable diseases and better access to healthcare.
(Watch the full virtual roundtable discussion here.)