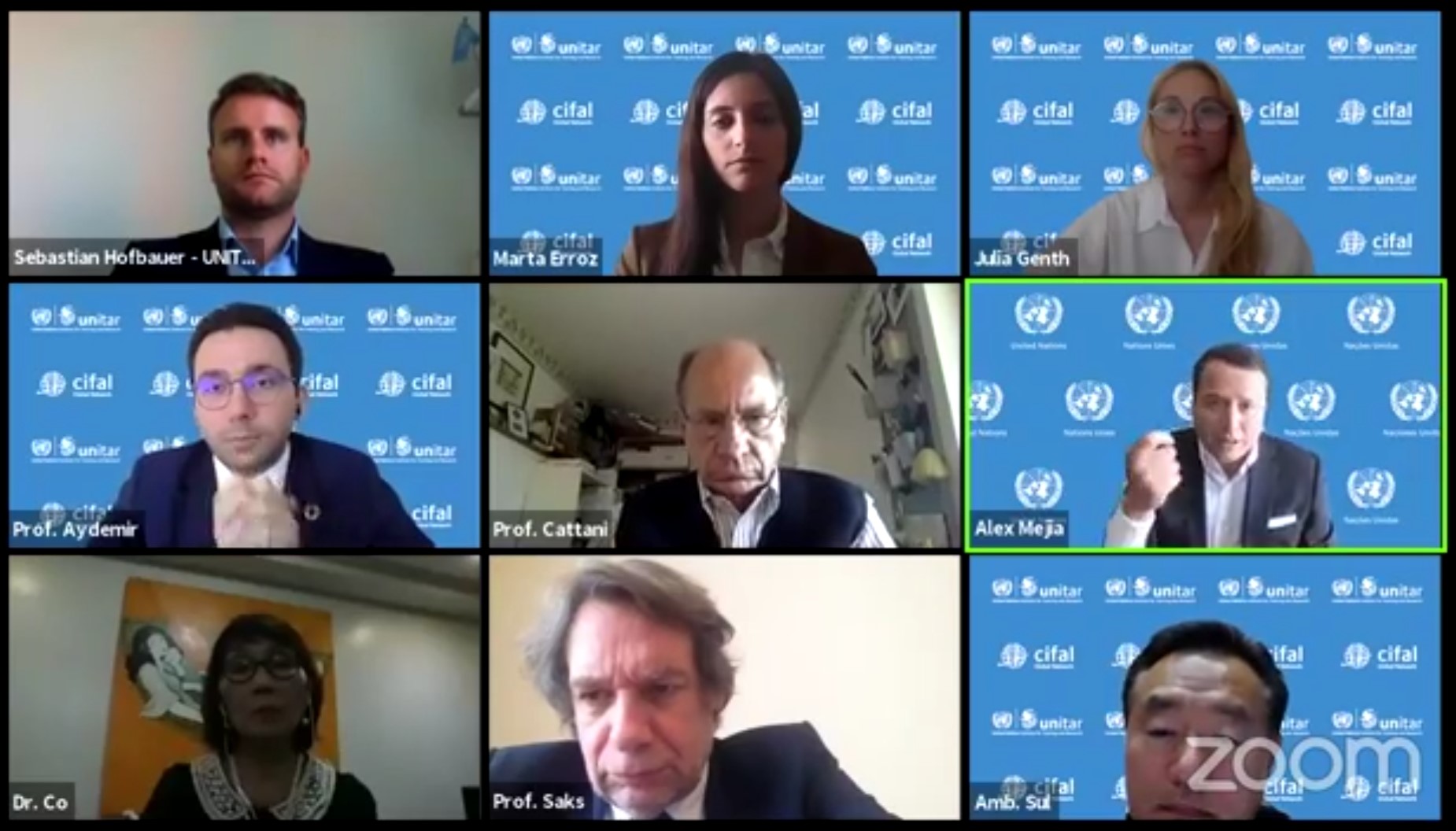 9 April 2020, Quezon City, Philippines—UP-CIFAL Philippines Director Dr. Edna Co discussed the challenges that Philippine universities and colleges face in time of the COVID-19 pandemic in a virtual roundtable discussion organised by the United Nations Institute for Training and Research (UNITAR).
Dr. Co stressed that COVID-19 is a multi-dimensional issue, impacting the academic, economic, and social aspects of higher education in the Philippines. Aside from challenges on the rapid shift to open learning mode that responds to the needs of students, teachers and other stakeholders, the pandemic may prompt private universities to shut down. Moreover, fake news and measuring learning outcomes add to the burden of higher education institutions.
Other experts from the CIFAL Global Network also shared the problems of higher education institutions in their respective countries.
Dr. Co suggested rebooting education through co-creation to ensure that learning methodologies are innovative, resilient, and inclusive.
One of the targets of Sustainable Development Goal 4: Quality Education aims to "build and upgrade education facilities that are child, disability and gender sensitive and provide safe, non-violent, inclusive, and effective learning environments for all." This can be measured with the proportion of schools with access to the Internet for pedagogical purposes and basic handwashing facilities, among others.
(Watch the full virtual roundtable discussion here.)