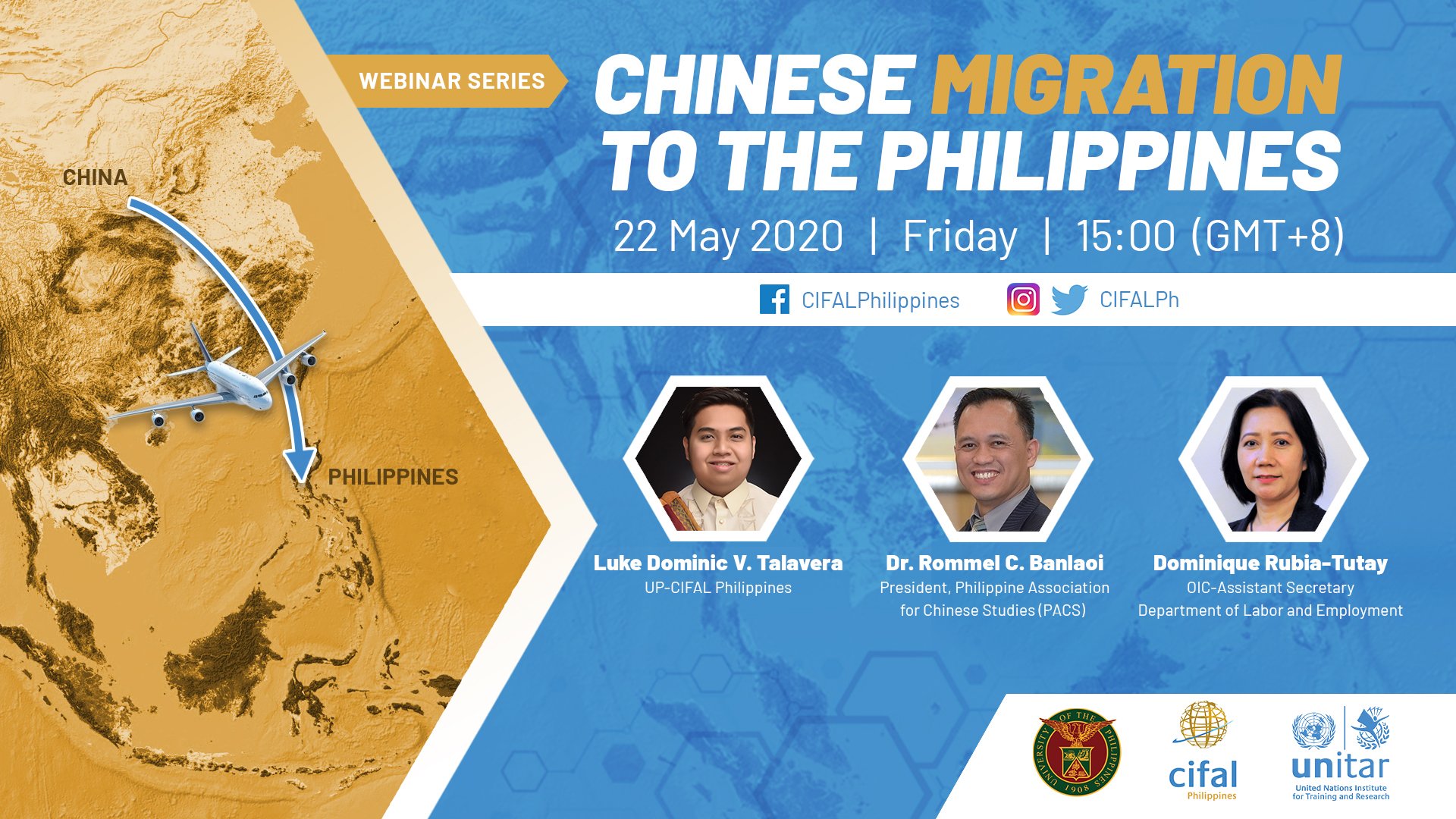 Topic: Chinese Migration to the Philippines
Date: 22 May 2020
Time: 3:00 PM (Manila time)
Registration: https://bit.ly/2zzKhDq
Description: Since President Rodrigo Duterte's election in 2016, the Philippines and China have been on good terms. This is evident in the influx of Chinese migrants and the boom of the Philippine Offshore Gaming Operators (POGO) industry. However, Filipinos have been concerned over issues hounding Chinese migrants, such as illegal online gambling and drug activities.
In line with this, UP-CIFAL Philippines will be holding a webinar presenting its research on the Chinese migration to the Philippines. UP-CIFAL Philippines hopes that this webinar will serve as a venue for people to express their insights and recommendations regarding the issues linked with Chinese migrants in the Philippines.
For inquiries, email [email protected].