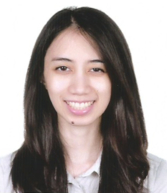 A new staff joined UP-CIFAL Philippines' Migration and Gender Equality team in February. Mary Katherine Lao works as a project officer on the curriculum development of the Certificate Course on Global Migration.
Lao is currently taking up her master's degree in sociology at the University of the Philippines (UP) Diliman. She was born and raised in Bahrain and had completed her internship in the UNIDO – Arab International Center for Entrepreneurship and Investment Training. Her research interests are Philippine migration to the Middle East, children of migrants, and return migrants.
Other members of the Migration and Gender Equality team are Kiel Suarez and Luke Dominic Talavera.