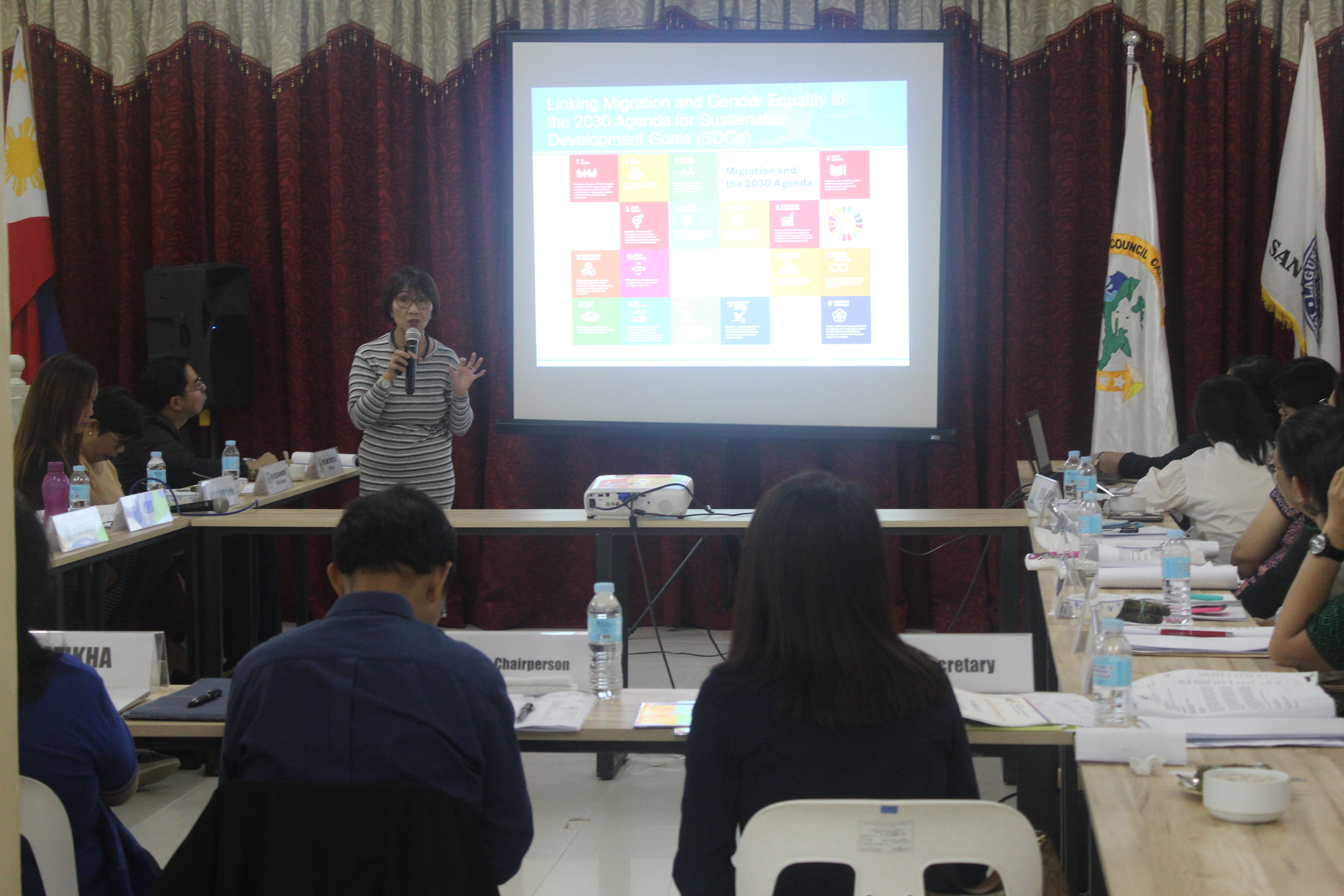 15 February 2019, Laguna, PhilippinesꟷUP-CIFAL Philippines Director Dr. Edna Co presented the "Philippine Migration Outlook" working paper during the first quarter meeting of the National Economic and Development Authority (NEDA) Region IV-A's Committee on Migration and Development (CMD). NEDA is the country's economic planning and policy body.
The working paper is an initiative of UP-CIFAL Philippines to chart the direction of Philippine migration largely based on the Global Compact for Migration (GCM), the first, inter-governmentally negotiated agreement that covers all dimensions of international migration in a holistic and comprehensive manner. The paper aims to help policy makers formulate actions to encourage the reintegration of migrants and fully realize the development potential of migration.
In the presentation, Dr. Co emphasized migration research and policy, capacity building, as well as communications and advocacy to help the CMD in planning and policy directions. Also highlighted in the presentation was the link between migration and gender equality, as well as sustainable development.
Migration and gender equality are the two focal areas of UP-CIFAL Philippines to help achieve the United Nations' SDGs.