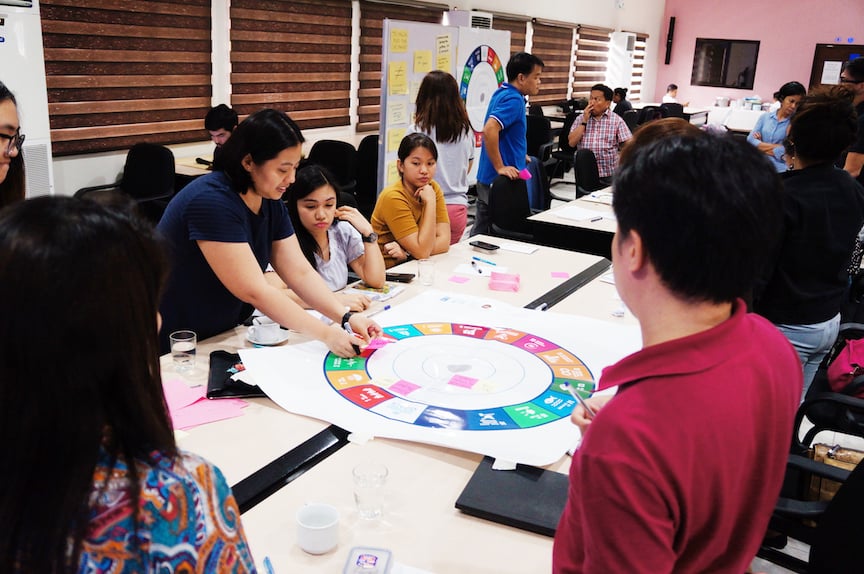 CIFAL Philippines and the United Nations Development Programme (UNDP) in the Philippines jointly held a workshop on the 2030 Agenda for Sustainable Development for 48 officials and staff of the National Economic and Development Authority (NEDA) Central Office and Region 5 on December 18 and 19, 2017 in Legazpi, Albay.
The orientation is the first in a series of training activities to mainstream and localize the sustainable development goals across the country.
The workshop tackled the fundamentals of the 2030 Agenda, including the process by which the Global Goals were conceptualized, the shift from the Millennium Development Goals (MDGs) to the Sustainable Development Goals (SDGs), the mainstreaming process, and the Philippine experience in localizing the MDGs. The localization of the SDG is meant to serve as a guide to action planning by government agencies and local government units.
The bulk of the course focused on policy integration and synergies, working with the private sector on the SDGs, and advocacy and communication strategies to popularize the Goals.
A total of six modules were covered during the workshop, which serves as a condensed pilot run of a full training course that caters specifically to the needs of local and national authorities in the Philippines.
The full modules will also be available as an online course in 2018.
For more photos of this event, visit the CIFAL Philippines Facebook page.