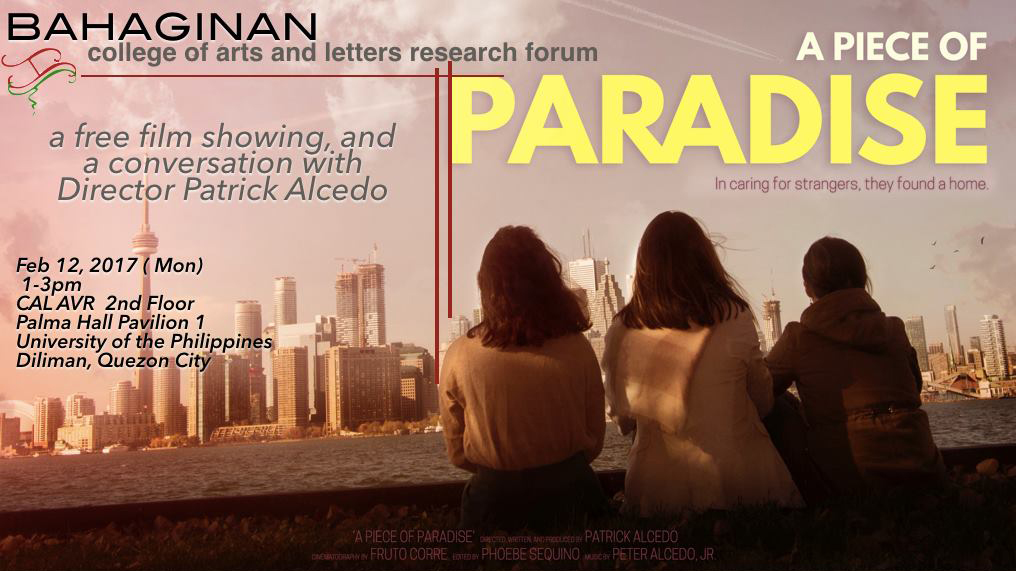 About the Film
A tribute to countless foreign domestic workers, A PIECE OF PARADISE is an intimate portrait of three Filipina women as they preserve to build their live as immigrants and foreign domestic workers in Toronto, Canada. Amidst their hardship, they find "pieces of paradise" through their participation in the annual Ati-atihan festival in honor of the Holy Child Jesus; the maintenance of their Roman faith; support from the Filipino community and their friends and loved ones; and starting a new romantic relationship.
A PIECE OF PARADISE is a film for anyone whose own life has been moved by immigration, religious faith, parenting, emotional labor, and desire for a home.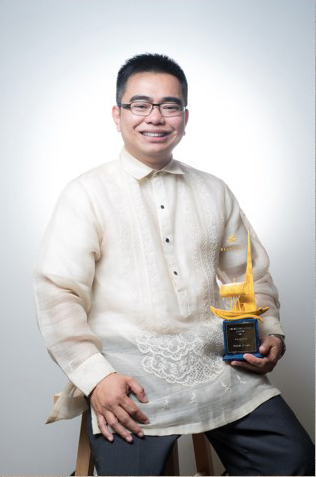 About the Director
Prof. Patrick Alcedo is a dance ethnographer and specialist on Philippine traditional dances. His work focuses on performance of gender, folklorization of religion, and world dance in the diaspora. Under the auspices of the Asian Cultural Council, he received his PhD in Dance History and Theory from the University of California, Riverside, where he also did his postdoctoral fellowship with the Southeast Asian, Text, Ritual, and Performance (SEATRiP). In 2017, he took residence at the Smithsonian Institute in Washington, D.C. as a Rockefeller Humanities Fellow in Theorizing Cultural Heritage. Born and raised in Aklan, Philippines, his research on the socio-economic conditions of aspiring boxers in that province resulted in Boxing To be The Next Pacquiao, a video project produced with The New York Times.