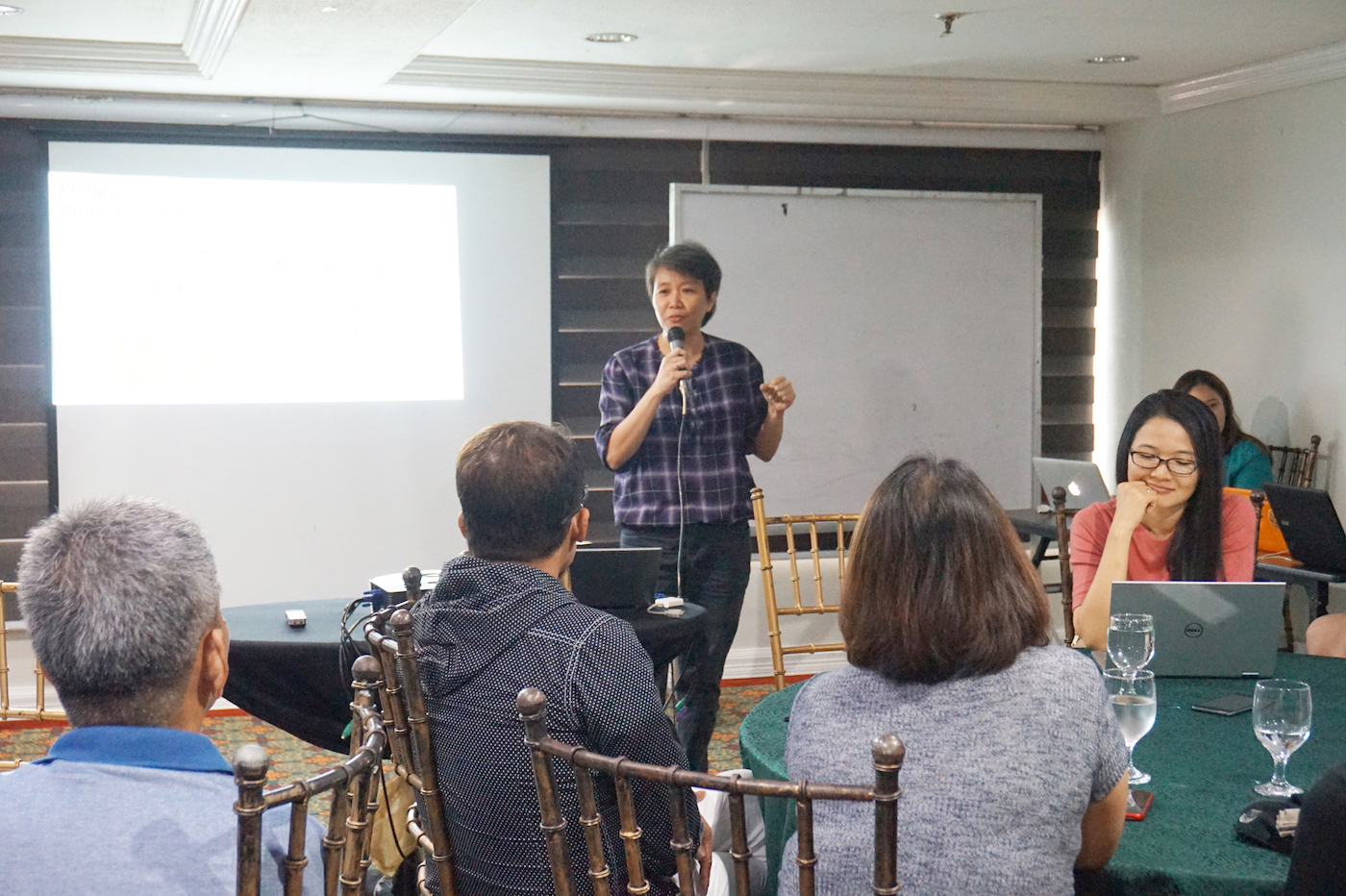 QUEZON CITY—Members of the Quezon City Migration and Development Council (MDC) successfully completed CIFAL Philippines' orientation workshop on gender, labor migration and sustainable development held on November 28, 2017.
The workshop aimed to deepen the understanding of local government officials of the importance of a gender perspective in international labor migration.
It also intended to usher the integration of gender sensitivity in implementing governmental laws and programs on the rights and development of migrant workers.
Rose Otero Yamanaka of BATIS Center for Women-Philippines shared her insights on the intersection of gender and labor migration (which includes gendered labor migration flows and their rationale and consequences).
CIFAL Philippines' Andrea Anolin gave a presentation titled "Philippines Legal Framework on Protection of Women Migrant Workers" which enumerated Philippine laws relevant to female migrant workers and special cases depicting the implementation of such.
UP professor Jean Franco led a discussion on the international division of migrant labor and a brief brainstorming exercise that let participants identify ways to assist domestic workers, seafarers and address issues in cross-border marriage and human trafficking.
Jeanena Rafer of CIFAL Philippines gave the participants a crash course on the Sustainable Development Goals (SDGs) and how pertinent SDGs promote the rights of women and migrant workers.
The Quezon City MDC is led by the Public Employment Service Office, and includes representatives from the Barangay (Village) Operations Center, City Planning and Development Office, Community Relations Office, Health Department, Information Technology and Development Office, Personnel Office, Public Affairs and Information Services Office, Social Services Development Department, Communications Coordination Center, and Disaster Risk Reduction and Management Office.
This activity is third of a series of workshops on migration affairs and issues.
For more photos of this event, visit the CIFAL Philippines Facebook page.