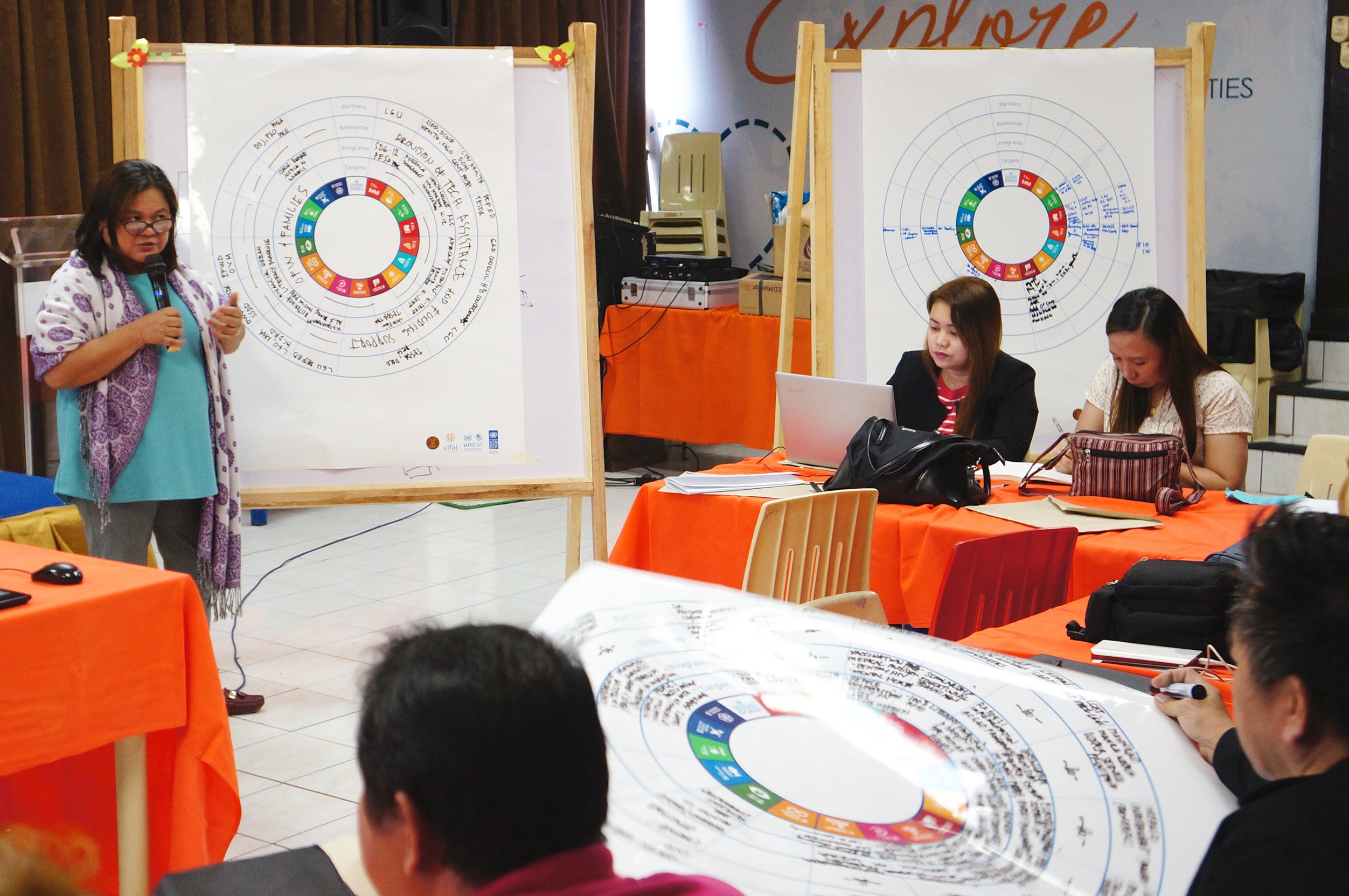 LUMBAN, LAGUNA, PHILIPPINES—As part of its continuing partnership with the local government of Quezon City, UP CIFAL Philippines facilitated an SDG Orientation and Strategic Planning Workshop for the city's Migration and Development (M&D) Council from the 23rd to the 26th of January.
Twenty-four council members, representing various offices of the local government, participated in the event, which aimed to enhance the Quezon City M&D Council's knowledge and skills on the 2030 Agenda for Sustainable Development.
During the four-day activity, the participants were given a crash course on mainstreaming the Sustainable Development Goals (SDGs), starting from the history and the process behind the post-2015 agenda, to leveraging resources and working with non-government sectors.
Through a series of practical activities, UP CIFAL Philippines assisted the M&D Council in locating their current migration work within the 2030 Agenda.
The group also reviewed the Quezon City Development Plan, as well as the progress of the M&D Council since its inception in 2015. Representatives from the Center for Media Advocacy and the Commission on Filipinos Overseas also provided updates on the Philippines' migration situation to give participants context on national-level policies prior to the participants' main planning activity.
The final sessions of the event were dedicated to identifying and planning the Council's projects, programs and activities for the year up to 2022.
The SDG Orientation and Strategic Planning Workshop is the first of UP CIFAL Philippines' learning events for the Quezon City government in 2018.