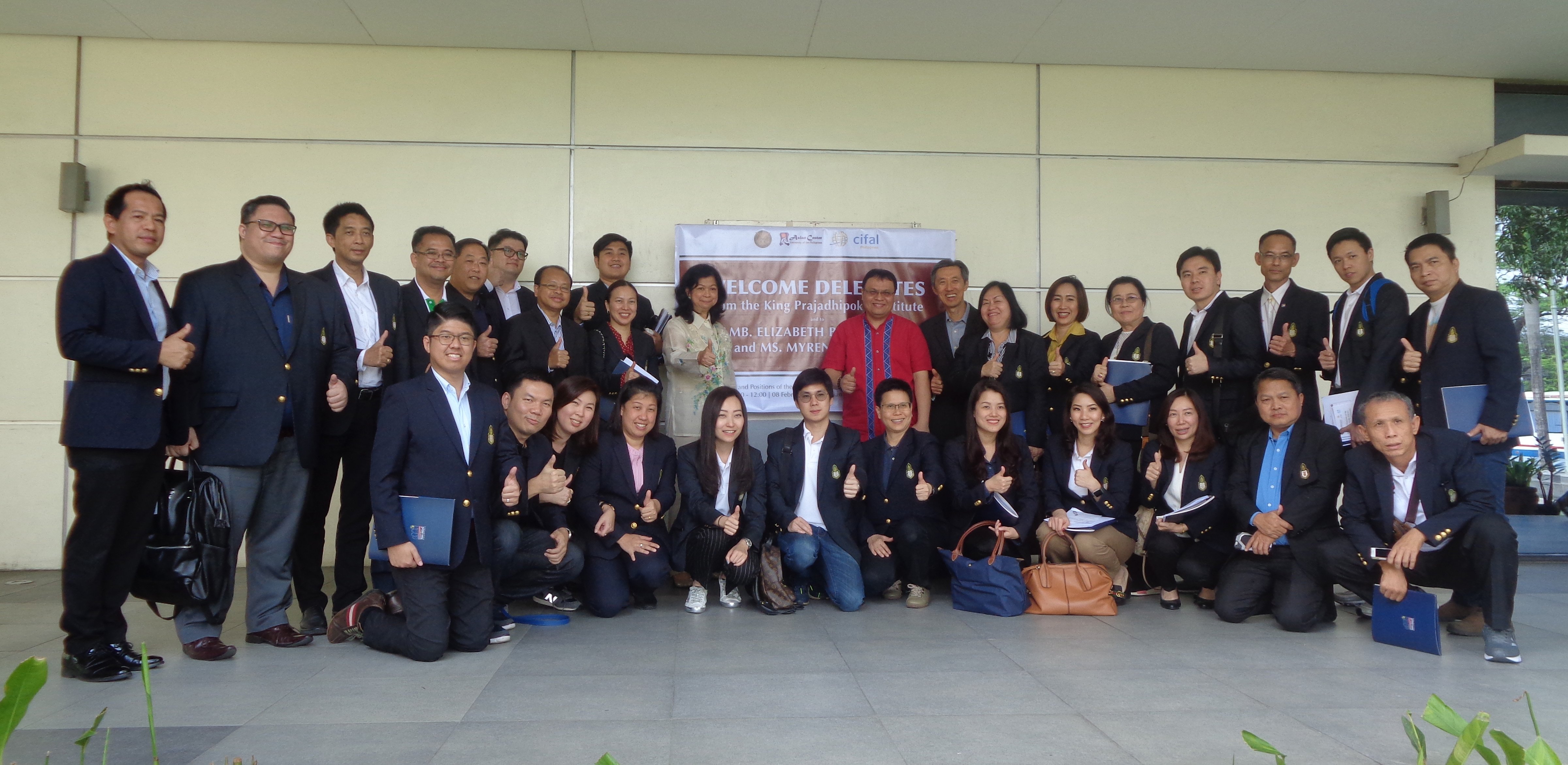 UP-CIFAL Philippines and the UP Diliman Asian Center co-organized a lecture-forum on the roles and positions of the Philippines in the Association of South East Asian Nations (ASEAN), which was held on Thursday, 08 February, at the Seminar Room of the Asian Center, University of the Philippines.
The event was conducted in partnership with Thailand's King Prajadhipok's Institute (KPI). A delegation of 30 graduate students and professionals from the KPI visited UP as part of a learning tour about ASEAN.
The keynote speaker in the lecture-forum was Philippine Permanent Representative to the ASEAN Ambassador Elizabeth Buensuceso, who shared insights into the country's national positions on current issues.
Amb. Buensuceso provided an overview of the concerns most important to each ASEAN member state to illustrate the diverse perspectives and interests of each country.
She also shared how decisions are made within the organization and gave tips on diplomatic strategies to achieve what is called "ASEAN consensus" – a requirement for all decisions and statements made by the regional body.
Ms. Myrene Bedaño, Chief of the Regional Relations and Arrangements Division of the Philippine Department of Trade and Industry (DTI), spoke about the ASEAN Economic Community and the Philippine plan to improve trade with neighbors in the region. The DTI now focuses on small, medium and micro enterprises to grow the economy, an arena where the Philippines would benefit from knowledge exchange with ASEAN neighbors.
Dr. Joefe Santarita, Dean of the Asian Center, meanwhile discussed Philippine migration governance, which has been lauded as a model for other ASEAN countries to emulate.
A representative from KPI, Dr. Suthipand Chirathivad responded to the lectures with anecdotes of Thailand's experience and positions in the ASEAN. He also called for an enhanced partnership with UP and CIFAL, especially with regard to the Sustainable Development Goals.
UP-CIFAL Philippines Director Dr. Edna Co closed the event by synthesizing the various presentations of the speakers. She reiterated the need for continued collaboration among ASEAN members. She said, "Collaboration is the way to go now and in the future. ASEAN collaboration and growth begins with national interest as a driver; the challenge is to maintain dialogue with other members around shared concerns that face the region."
Watch excerpts of the event here.