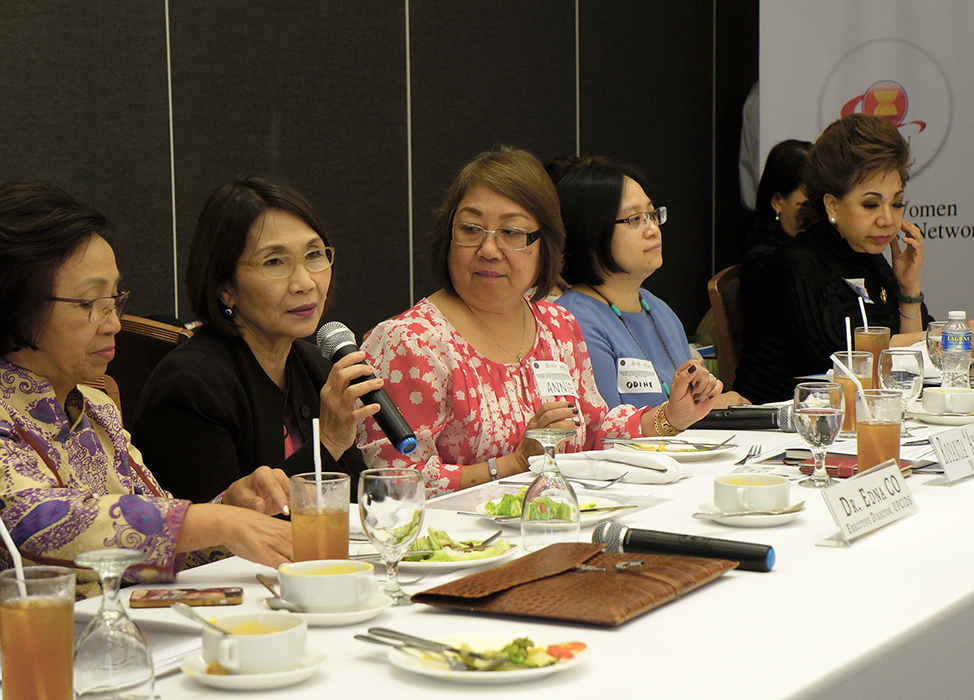 MANILA—CIFAL Philippines hosted a roundtable discussion entitled "Game-changers in Women Entrepreneurship and Economic Empowerment in the ASEAN Region: Best Practices in Policies, Access and Projects" on Wednesday, 15 March 2017 in Pasay City.
The roundtable is part of the ASEAN women-related events for 2017 which aims to promote gender equality and women's empowerment in the region. The event was attended by women entrepreneurs, and government and academe leaders.
Welcoming the participants, CIFAL Philippines and University of the Philippines Center for Integrative and Development Studies (UP CIDS) Executive Director Dr. Edna Co, Philippine Commission on Women (PCW) Florita Villar, and ASEAN Women Entrepreneurs Network (AWEN) Chairperson Pacita "Chit" Juan stressed the importance of inclusiveness in economic development and strengthening Micro, Small, and Medium Enterprises (MSMEs) for women entrepreneurs.
Best practices on women's economic empowerment at the level of policy, enabling environment, and access to finance and markets were discussed during the discussions. Dr. Carol Sobritchea of the University of the Philippines Asian Center, Philippine Women's Economic Network (PHILWEN) Chairperson Ma. Aurora Geotina-Garcia, and ECHO Sustainable Initiatives (ECHOsi) Foundation President Jeanie Javelosa stressed the importance of collaboration between business and government in creating inclusive, sustainable, and viable industries.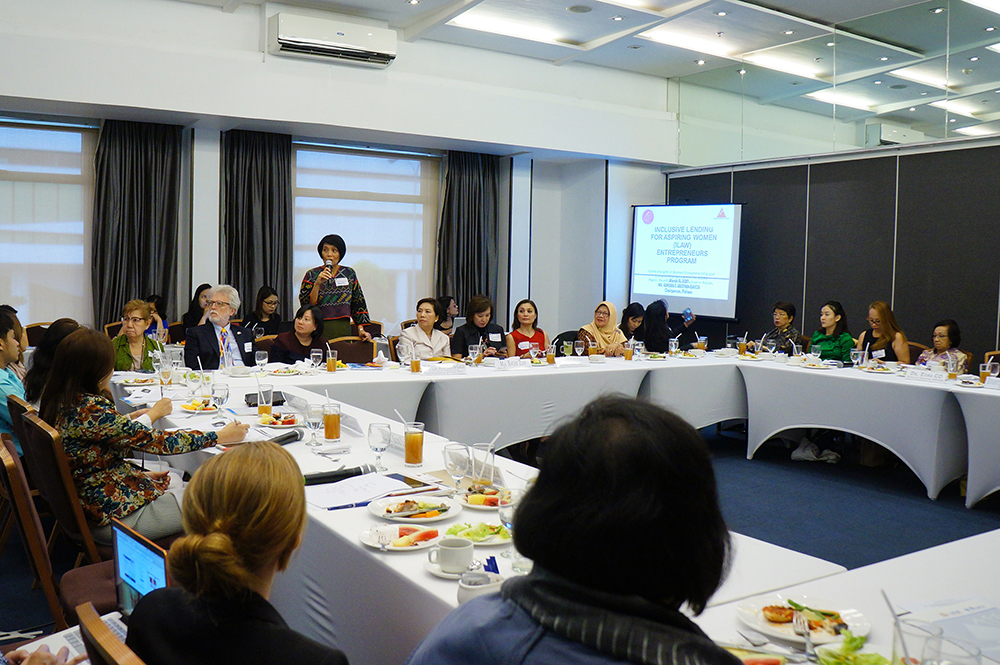 Speakers also discussed best examples of innovative and game-changing businesses in ASEAN. Nadi-Ayu Technologies CEO Nadira Yusoff and DTI Assistant Regional Director and GREAT Women Project 2 National Coordinator Marcelina Alcantara shared capacity-building and partnership projects in Malaysia and the Philippines.
To cap off the discussions, UP Center for Women's and Gender Studies Director Dr. Odine de Guzman presented a research and training module development proposal on further strengthening and enhancing ASEAN women's economic empowerment in relation to the 2030 Agenda for Sustainable Development. It aims to share and replicate best practices of women economic empowerment in ASEAN.
Other speakers in the roundtable discussion include Singaporean Ambassador to the Philippines Kok Li Peng, first woman and foreign minister in the ASEAN and SGV & Co. Senior Adviser Amb. Delia Albert Domingo, Bureau of Small and Medium Enterprise Development – Department of Trade and Industry (BSMED-DTI) Susan Mae Salonga, and Myanmar Women Entrepreneurs' Association Advisor Ma Khine Zaw. #