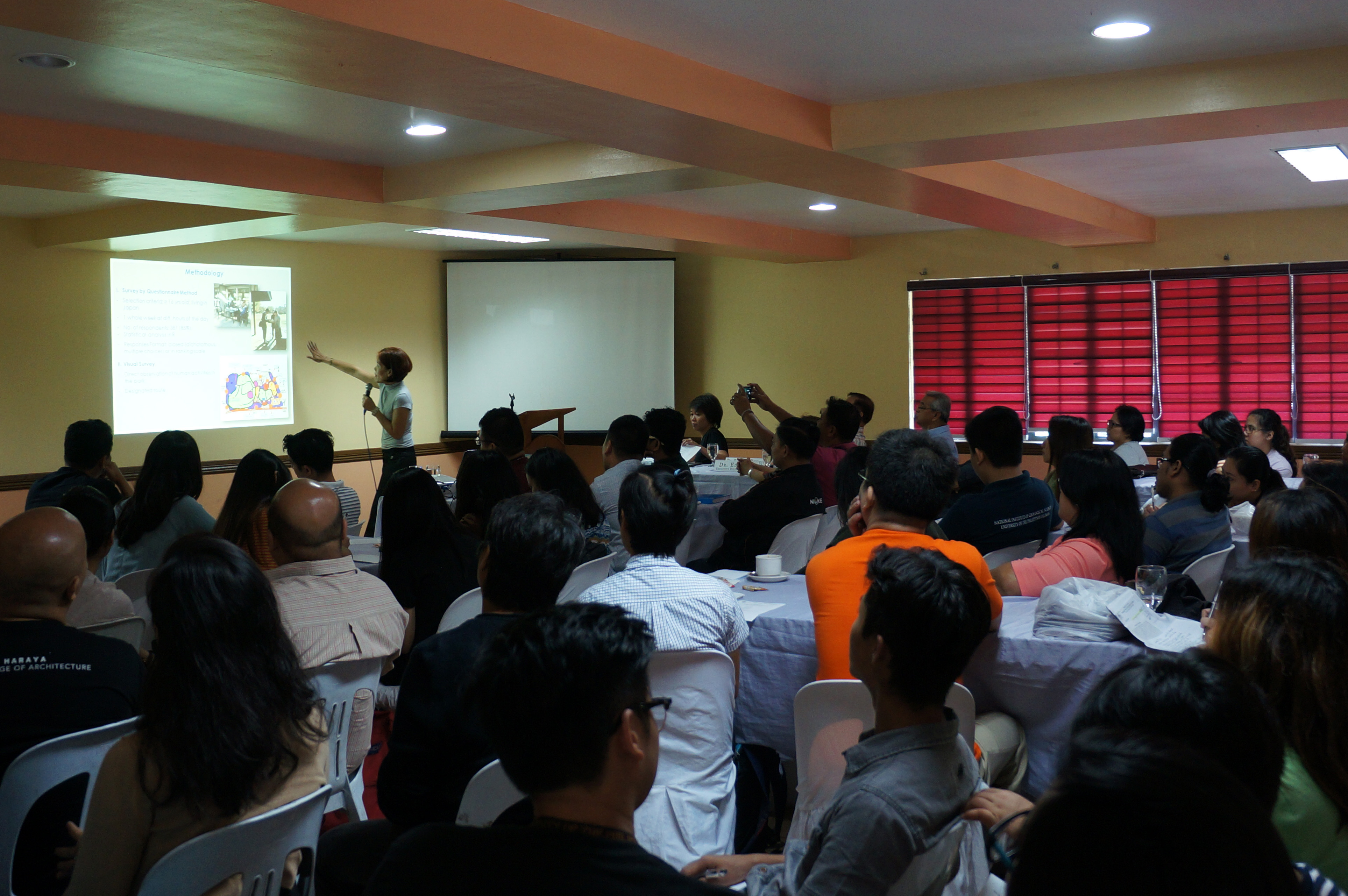 CIFAL Philippines and the University of the Philippines Center for Integrative and Development Studies (UP CIDS) organized a lecture forum entitled "Ecosystem Services, Human Well-Being and Quality of Life" on Thursday, 23 March 2017, at Ang Bahay ng Alumni, University of the Philippines Diliman.
Dr. Mary Antonette Beroya-Eitner, a specialist in ecosystem services, urban resilience, green infrastructure, and low-impact development (LID), presented the results of her postdoctoral research on the ecosystem services of an urban park in Tokyo, Japan and its role in uplifting the well-being and quality of life of urban citizens.
Eitner explained that the concept of ecosystem services connects human and nature, and social and ecological systems. She said, "Ecosystem services are the benefits derived from ecosystem processes and functions that directly or indirectly contribute to human well-being."
The lecture forum examined the interconnectedness among ecosystem services, and sustainable development goal (SDG) 3: Ensure healthy lives and promote well-being for all at all ages, and SDG 1: Make cities inclusive, safe, resilient and sustainable.
The lecture-forum is part of CIFAL Philippines' sustainable development dialogue series, which aims to rasie awareness on the SDGs while discussing specific development issues. The lecture forum is designed for stakeholders in local and national government, civil society organizations (CSOs) and non-government organizations (NGOs), the private sector, and the academe. Participants are expected to learn the importance of social ecology in drafting plans and programs for sustainable cities and understand how socio-ecological factors impact sustainable development, particularly individual well-being.
See the full presentation below:
0_Beroya-Eitner_Ecosystem Services, Well being and quality of life-min