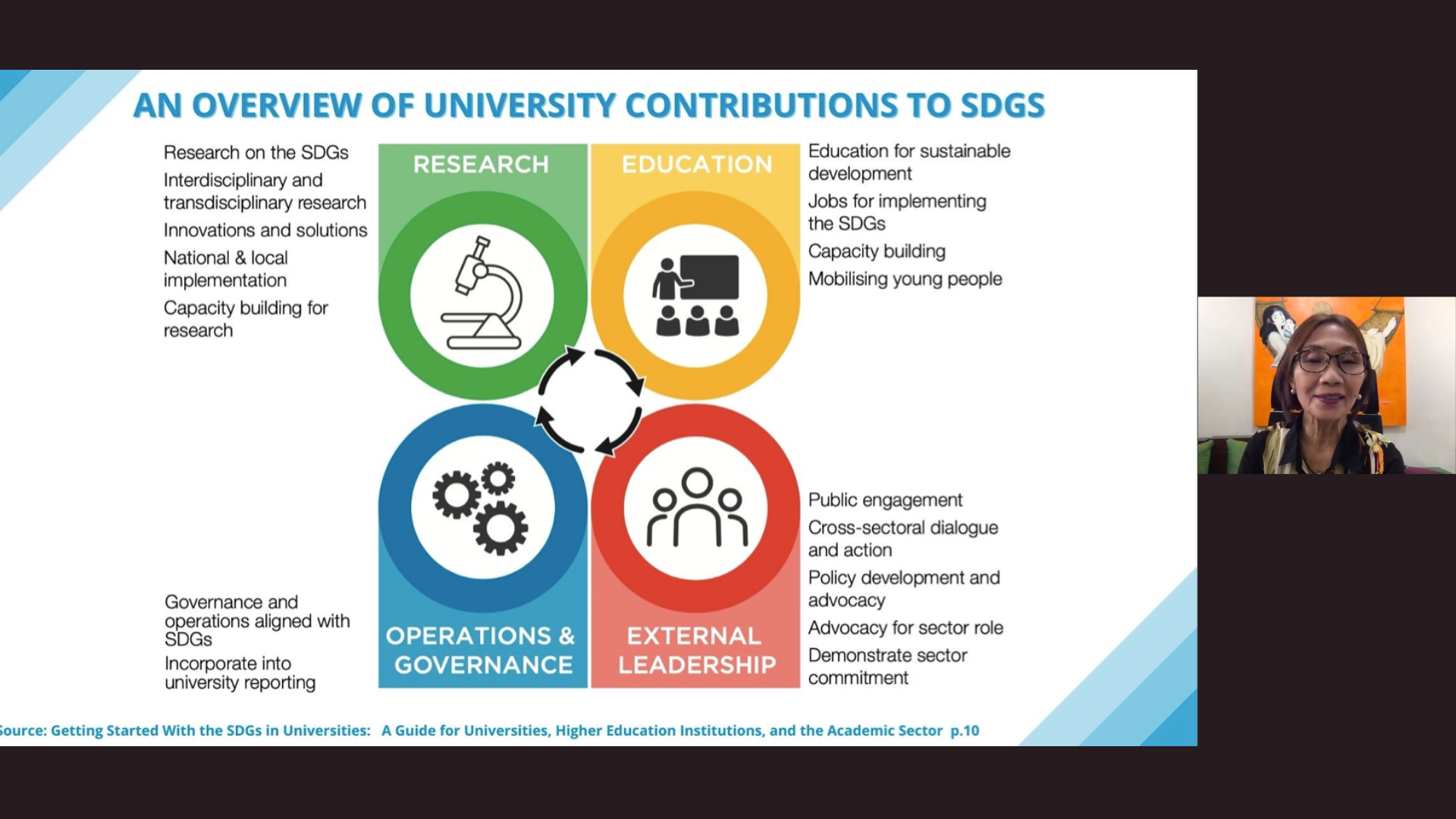 23 March 2021 – UP-CIFAL Philippines Director Dr. Edna Co served as one of the speakers during the "Virtual Orientation and Workshop on Sustainable Development Goals (SDGs) for Mainstreaming in Academic Programs" upon invitation of the Davao del Sur State College (DSSC).
The virtual orientation/workshop aimed to raise awareness on SDGs among DSSC faculty members, and to identify and enhance the design of academic programs through mainstreaming the SDGs into the curricula and syllabi.
Dr. Co spoke on the role of higher education institutions (HEIs) such as the DSSC in creating SDG related education. She also emphasized the need to align the College's instruction, research, and public service activities towards the SDGs for better impact, especially in local communities. Dr. Co demonstrated how UP-CIFAL Philippines, as part of the national university, works in localizing the SDGs through its various capacity building activities, including offering and structuring courses in the context of sustainable development.
DSSC President Dr. Augie Fuentes delivered the key message enjoining the faculty to contribute to mainstreaming the SDG in their academic work. Other resource persons spoke about how to integrate SDG in the academic programs and higher education activities and on developing scorecard based on the UNESCO-HDN APFAST Project.
Through a workshop, participants assessed their existing curriculum in line with the SDGs, and measure the projects' and lessons' responsiveness using the SETI scorecard.
At least 50 participants attended the virtual seminar-workshop.