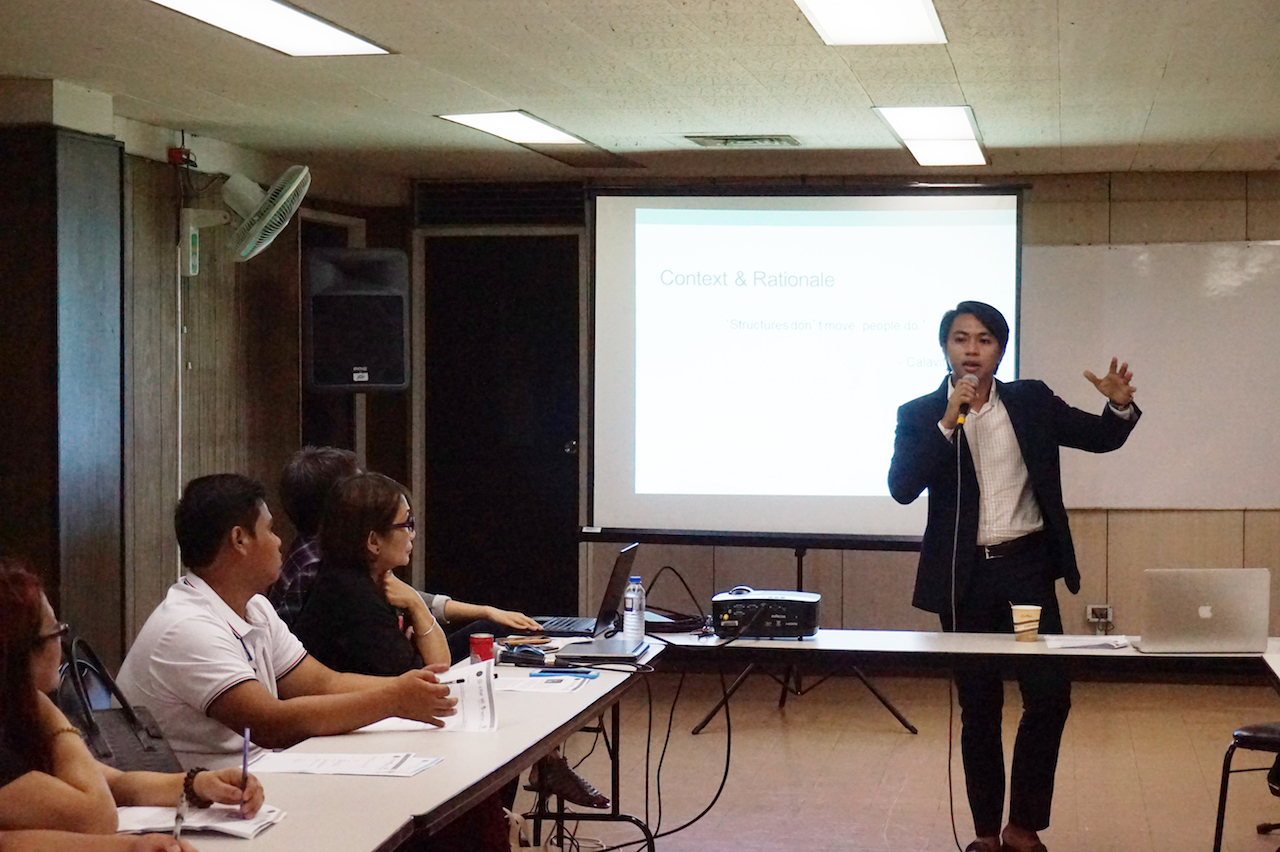 CIFAL Philippines hosted a lecture-forum titled "Does Proactive Migration Diplomacy Lead to Better Workers' Welfare? The Case of the Philippine State in the Gulf Countries" with visiting scholar Mr. Froilan T. Malit, Jr. of the Gulf Labour Markets & Migration (GLMM) & Population Programme on September 25, 2017 at the Bocobo Hall, University of the Philippines Diliman.
Malit, an experienced migration policy researcher, presented insights from his research on the Philippines's proactive migration protection policy on migrant labor rights and welfare of overseas Filipinos (OFs) in the UAE, Qatar, and Kuwait. Qualitative interviews and field observations with Filipino diplomats, labor and welfare officers, and domestic workers from 2011 and 2016 were the bases of the study.
The scholar also shed light on the dynamics between labor-sending countries and authoritarian destination countries, especially in terms of policies involving OFs. The roles of the state's representatives in matters of international migration were also explored.
The forum that followed the lecture saw participants from the academe, government agencies, civil society groups, and recruitment agencies exchange ideas with Malit on migration data, reforms from sending countries, reintegration efforts, efficiency of pre-departure orientation seminars (PDOS) and post-arrival orientation seminars (PAOS), and mechanisms against abuse of OFs, to name a few.
For more photos of this event, visit the CIFAL Philippines Facebook page.
See the full presentation below:
Lecture-Forum: Does Proactive Migration