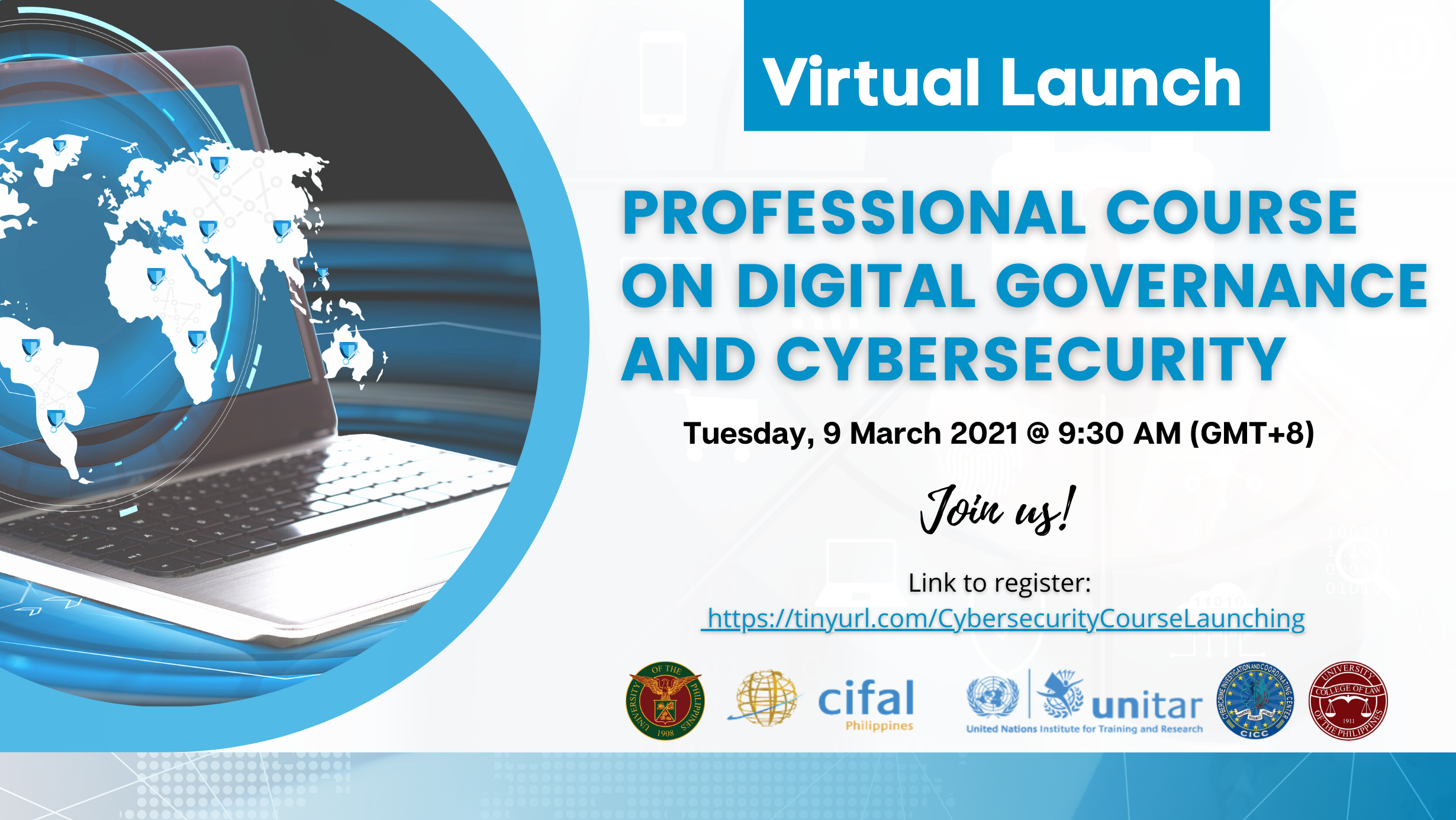 DATE: 9 March 2021 (Tuesday)
TIME: 9:30 AM (GMT+8)
DESCRIPTION: The University of the Philippines (UP), through the UP-CIFAL Philippines, UP College of Law, and UP Diliman Extension Program in Pampanga and Olongapo (UPDEPPO), and the Cybercrime Investigation and Coordinating Center (CICC), an attached agency to the Department of Information and Communications Technology (DICT) will launch the pilot run of the Professional Course on Digital Governance and Cybersecurity.
The Professional Course on Digital Governance and Cybersecurity offers a universal framework to address the emerging concerns of 21st-century governance and cybersecurity which manifest at global, national, and local levels. The course aims to provide learners with an appreciation and understanding of modern information and system technology, the complex domains of cybersecurity, and the methods and approaches of various sectors namely, government, private sector, and civil society in addressing cyber risks and challenges.
Anchored on the SDG 16: Peace, Justice, and Strong Institutions, the course is designed to equip learners with knowledge and skills to tackle the challenges of cybercrime, which is imperative to guarantee and protect the rule of law, the right of the individual, sectors, and states and to promote justice and robust institutions anchored on responsible freedom and sustainability.
REGISTRATION: https://tinyurl.com/CybersecurityCourseLaunching