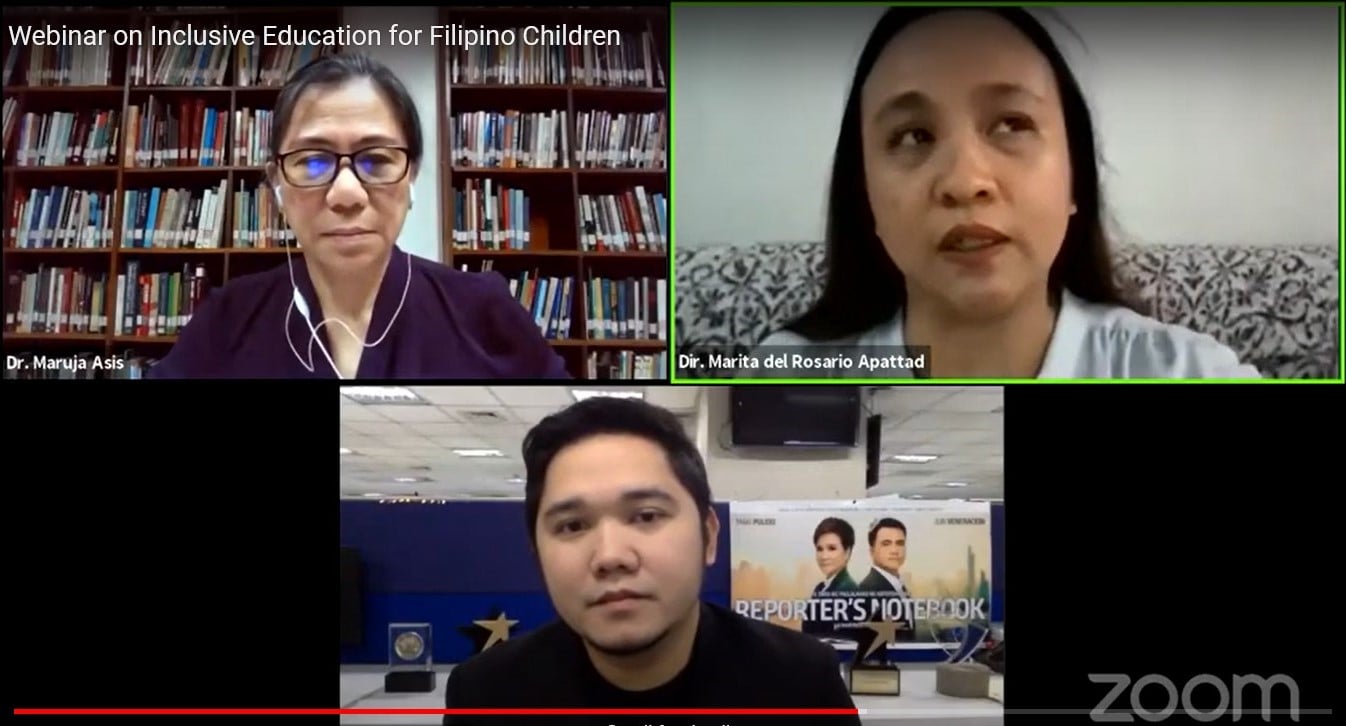 31 July 2020-The University of the Philippines (UP)-CIFAL Philippines' webinar focused on inclusive education for Filipino migrant children as part of its mandate to promote safe, orderly, and regular migration as well as sustainable development goals (SDG), particularly SDG 4: quality education and SDG 10: reduced inequalities.
The webinar, "Inclusive Education for Children on the Move: Making the Invisible Visible," served as a venue by which stakeholders such as policymakers, government agencies, citizen groups, academics, and migrant families could explore ways to strengthen the capacity to address the issues of access to education for Filipino migrant children.
Teresita Felipe, basic education specialist of the United Nations Children's Fund (UNICEF), provided the rights-based framework for education of children.
Jocelyn Celero, assistant professor of UP Asian Center, presented the education situation of Filipino migrant children and recommended regional and cross-border collaboration among stakeholders to promote the right to and provide an inclusive education.
Diosdado San Antonio, undersecretary for curriculum and instruction of the Department of Education, agreed with Celero's recommendations particularly on the need to collaborate to ensure data-based policies and the need to capacitate people.
Rhodora Abano, advocacy officer of Center for Migrant Advocacy, pushed for high-level dialogues between the Philippine government and the destination country to ensure better access of Filipino migrant children to education.
Ian Simbulan, executive producer of GMA News' documentary Reporter's Notebook, narrated the story of a Filipino volunteer teacher secretly teaching stateless children of irregular Filipino migrants in Sabah, Malaysia.
Marita Apattad, Project Management Division chief of the Commission on Filipinos Overseas, discussed Philippine schools overseas (PSO) and the Sabah Project which helps stateless children with Filipino roots living in Sabah and who have greater access to education through alternative learning centers.
Dr. Maruja Asis, executive director of Scalabrini Migration Center and CIFAL Philippines board member, moderated this webinar which was attended by 762 participants.
UP Asian Center, Commission on Filipinos Overseas, Department of Education, Diaspora 4 Education, and United Nations Children's Fund are partners of this online event.
UP-CIFAL Philippines will hold another webinar on "The Future of Tourism in the Time of COVID-19" on 13 August 2020, 14:00 (GMT+8). This is in partnership with the Global Sustainable Tourism Council, Iconik Travels, and UP Asian Institute of Tourism. INQUIRER.net is the official online media partner of this upcoming webinar. Register here.