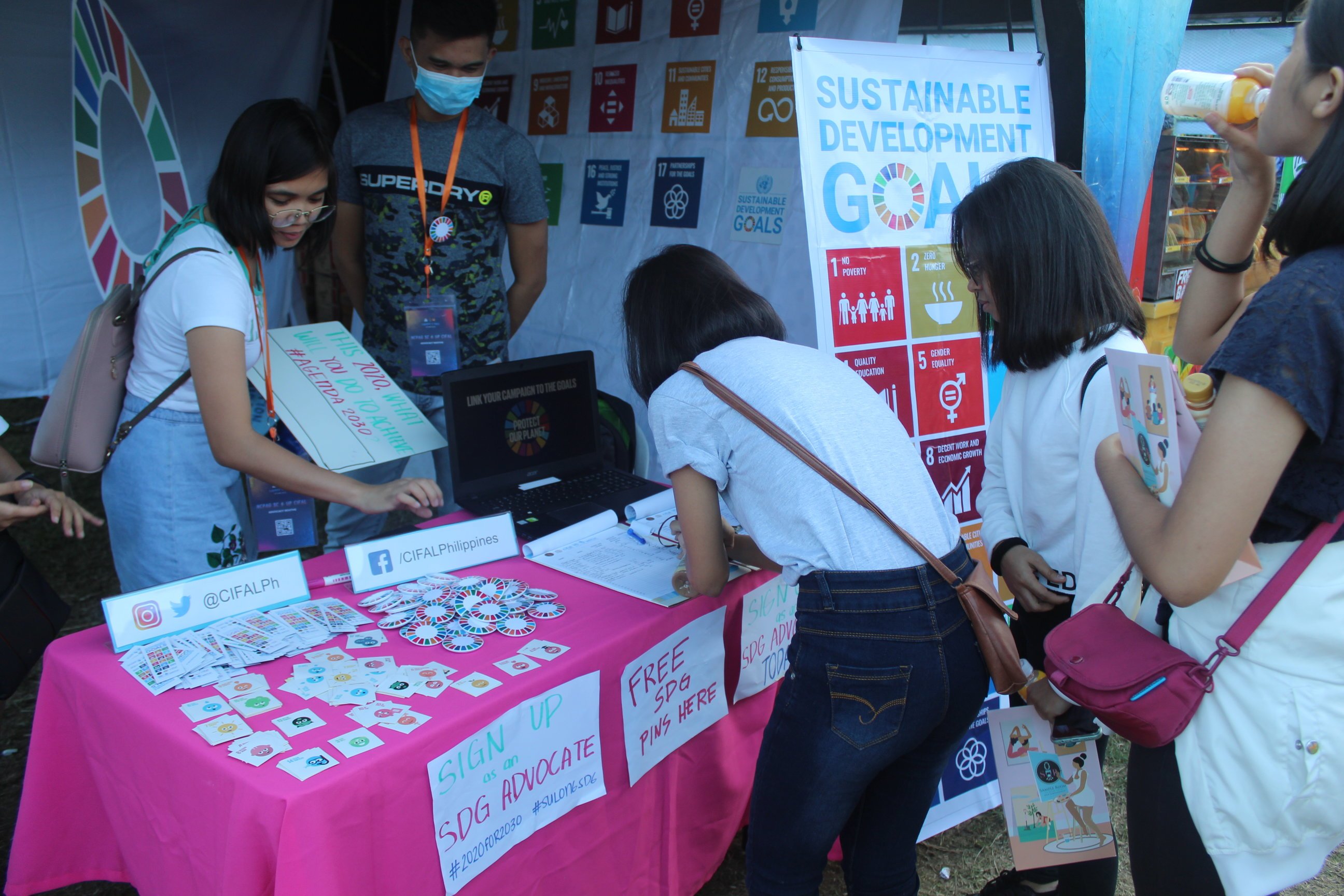 10-13 FEBRUARY 2020, QUEZON CITY, PHILIPPINES—UP-CIFAL Philippines, in partnership with the University of the Philippines National College of Public Administration and Governance (UP-NCPAG) Student Council, brings sustainable development goals (SDGs) to the annual festivities of the University of the Philippines (UP) Fair.
UP-CIFAL Philippines and UP-NCPAG set up an advocacy booth to introduce SDGs and create a pool of volunteer-advocates. A total of 1,103 volunteers signed up under their favorite SDG as a pledge of interest and future work support for the activities of UP-CIFAL Philippines.
The volunteers received SDG materials such as bookmarks, pins, or stickers.
More than a music festival, the UP Fair is a platform for advocacy and change. This year's UP Fair aims to raise awareness on issues about national sovereignty, urban poor, academic freedom, climate justice, gender equality, and human rights.
The SDG advocacy booth at the fair is one of UP-CIFAL Philippines' activities this 2020 to mark a new decade of action to achieve the 2030 Agenda, ensuring that no one is left behind.