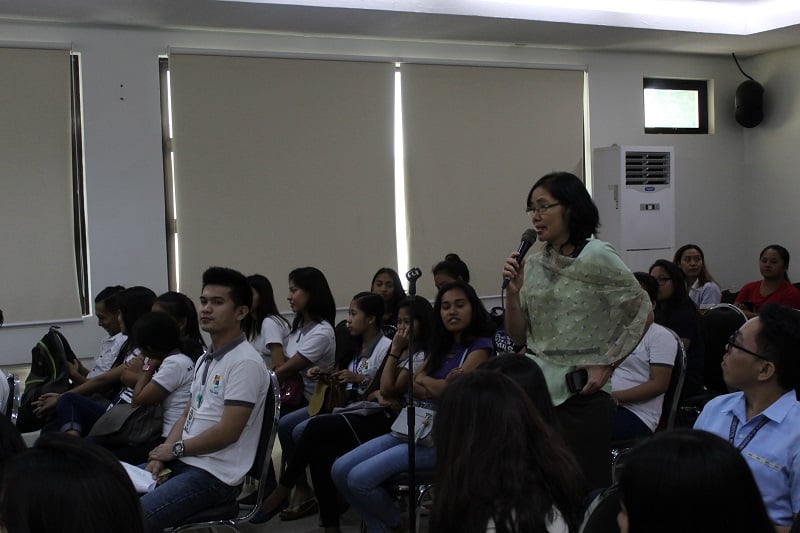 CEBU CITY—To promote sustainable development through inclusive business, UP CIFAL Philippines kicked off a series of fora in six University of the Philippines (UP) campuses on June 19, 2018 at UP Cebu.
Eighty four students, government employees, business practitioners, and non-government workers participated in the forum on inclusive business co-organized by UP Cebu and the Management Association of the Philippines (MAP).
Dr. Niceto Poblador, retired UP professor of economics and management, presented his paper, "The Specter of Non-Inclusive Growth: Finding A New Role for Business," which argues that firms should involve all stakeholders in conducting their businesses to maximize value and become sustainable.
University of Cebu Professor Sheryl Satorre reacted to Poblador's paper and provided insights on why inclusive business models work in Philippine schools.
Wellmade Motors and Development Corporation President and CEO Philip Tan shared his company's good practices in creating value for workers such as employing disabled persons, which translate to profitability, higher efficiency and retention of workers.
During the open forum, participants commented about the lack of inclusive capital in the country and asked questions about possible solutions to beneficiaries' resistance to change and collaboration with the government and other stakeholders.
The attendees also signed a commitment wall as their pledge to inclusive business practice.
Inclusive business is one of UP CIFAL Philippines' focal areas to promote and help achieve the United Nations' sustainable development goals (SDG), particularly SDG 1 (No Poverty), SDG 2 (Zero Hunger), SDG 8 (Decent Work and Economic Growth), SDG 9 (Industry, Innovation and Infrastructure), SDG 10 (Reduced Inequalities), SDG 12 (Responsible Consumption and Production, and SDG 17 (Partnership for the Goals).
In line with promoting inclusive business, UP Cebu also formally launched the Students Teachers Innovation Incubation For Technologies and Commercialization Hub (STITCH), the university's entrepreneurial center which aims to encourage creativity and create an ecosystem where people can work together to produce innovative solutions.
The second forum on inclusive business will be held in UP Davao in August. UP CIFAL Philippines will also conduct fora in UP Los Baños, Baguio, Iloilo, and Pampanga within the year.