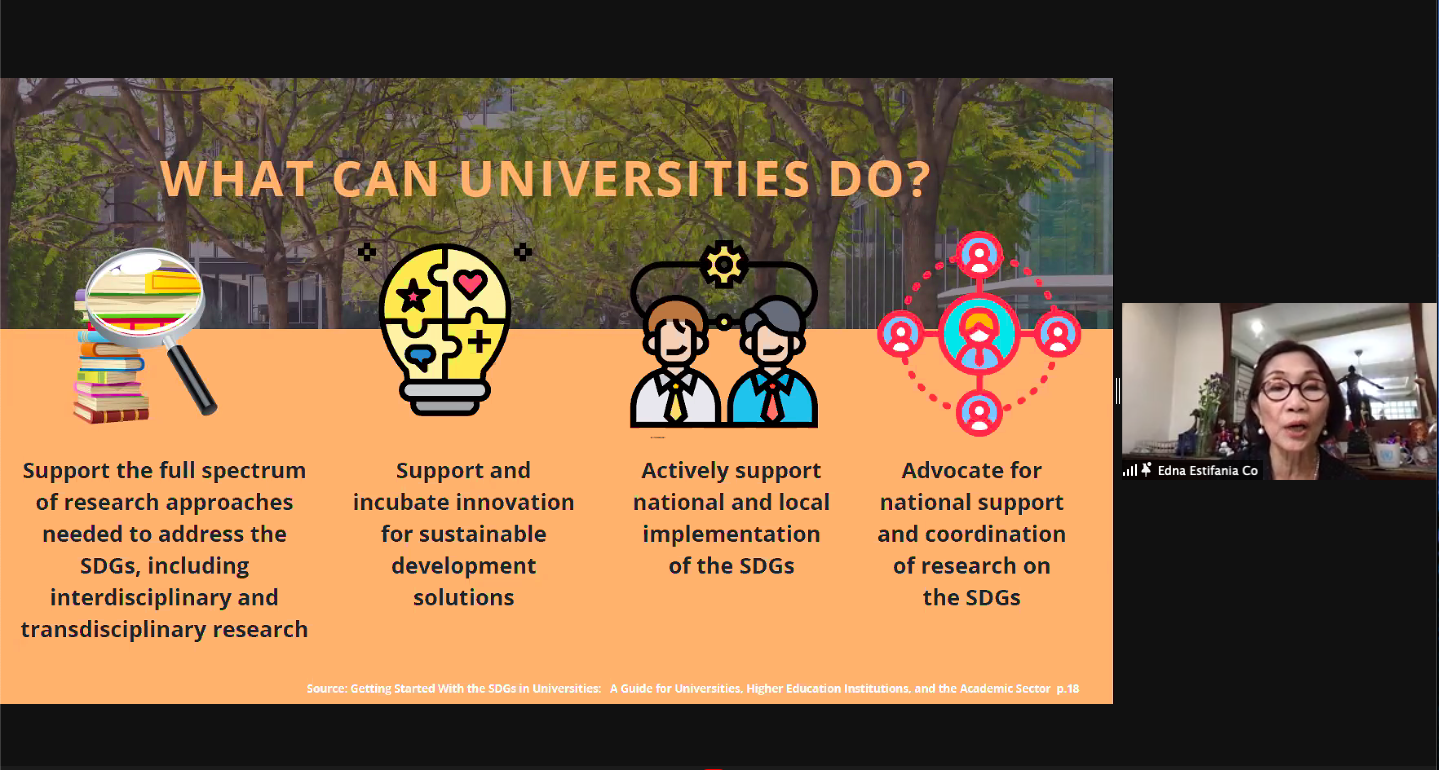 26 October 2020 – UP-CIFAL Philippines Director Dr. Edna Co served as one of the speakers in the Commission of Higher Education (CHED)'s online orientation, "Study in the Philippines Program: Focusing on the Localization of the SDGs."
The orientation aimed to provide a deeper understanding and awareness of the significance of localising SDGs to Higher Education Institutions (HEIs). Dr. Co focused on how HEIs as academic institutions can address and respond to the needs related to SDGs with regards to instruction, research, and public service and active citizenship, especially in local communities. She also emphasised the role of universities in fostering social responsibility and bridging the gap between theory and practice through localized initiatives and solution-seeking measures.
To give concrete examples on how universities can contribute to the SDGs, Dr. Co shared UP-CIFAL Philippines' work in localising the SDGs through its various capacity building activities that include offering and structuring courses in the context of sustainable development; catalyzing acquisition of public service and active citizenship among students and youth; facilitating cross-sectoral dialogue for SDG policies, planning and management; and lastly, strengthening community engagement in higher education.
More than 200 academic leaders including CHED commissioners and officials, HEIs' administrators, and faculty from various state universities and private higher education institutions across the country attended the online event through Zoom and Facebook live.