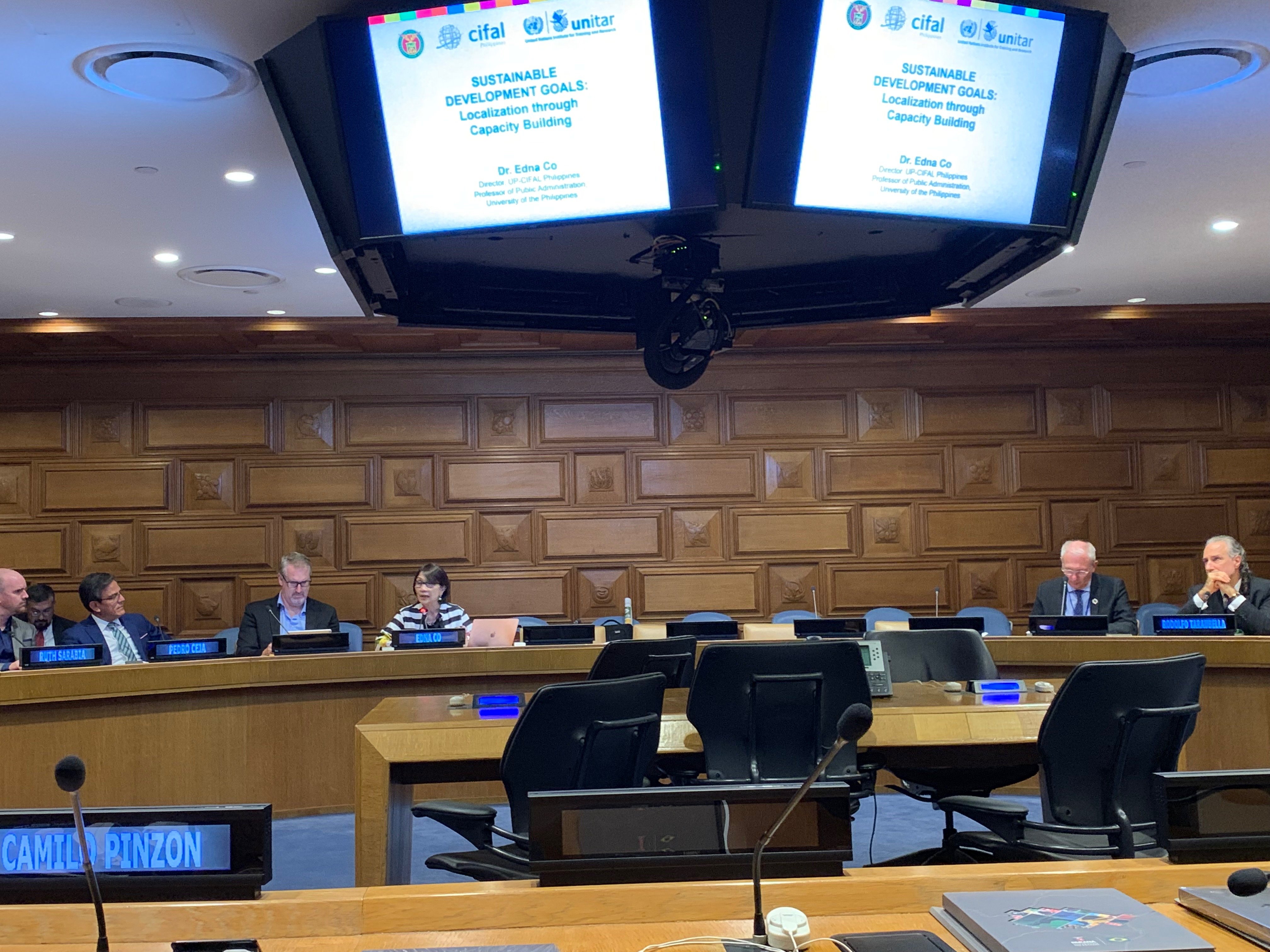 15 JULY 2019, NEW YORK, U.S.A.—UP-CIFAL Philippines presented how it contributes to the achievement of the sustainable development goals (SDGs) through capacity building at the United Nations High Level Political Forum (UN HLPF).
Dr. Edna Co, CIFAL Philippines director and professor at the University of the Philippines (UP), joined other directors from the CIFAL centres in Miami (U.S.), Flanders (Belgium), Argentina, and Malaga (Spain) in presenting how capacity building could be diverse, integrative, yet focused on the specific needs of local areas in different countries.  At the same time, programs including UP CIFAL Philippines' add to the international outlook of the academia.
Dr. Co emphasized how as an academic institution, the UP CIFAL Philippines reaches out to and collaborate with the government, the industry and small entrepreneurs, as well as the youth by integrating SDGs into the plan of action and experiences of national and local players.
In August 2019, UP-CIFAL Philippines will begin the pilot offering of the Professional Course on Global Migration which takes a comprehensive approach to global migration and challenges learners to be engaged in the practical aspect of migration governance.
The UN HLPF is the main UN platform on sustainable development which follows up and reviews the 2030 Agenda and SDGs at the global level.