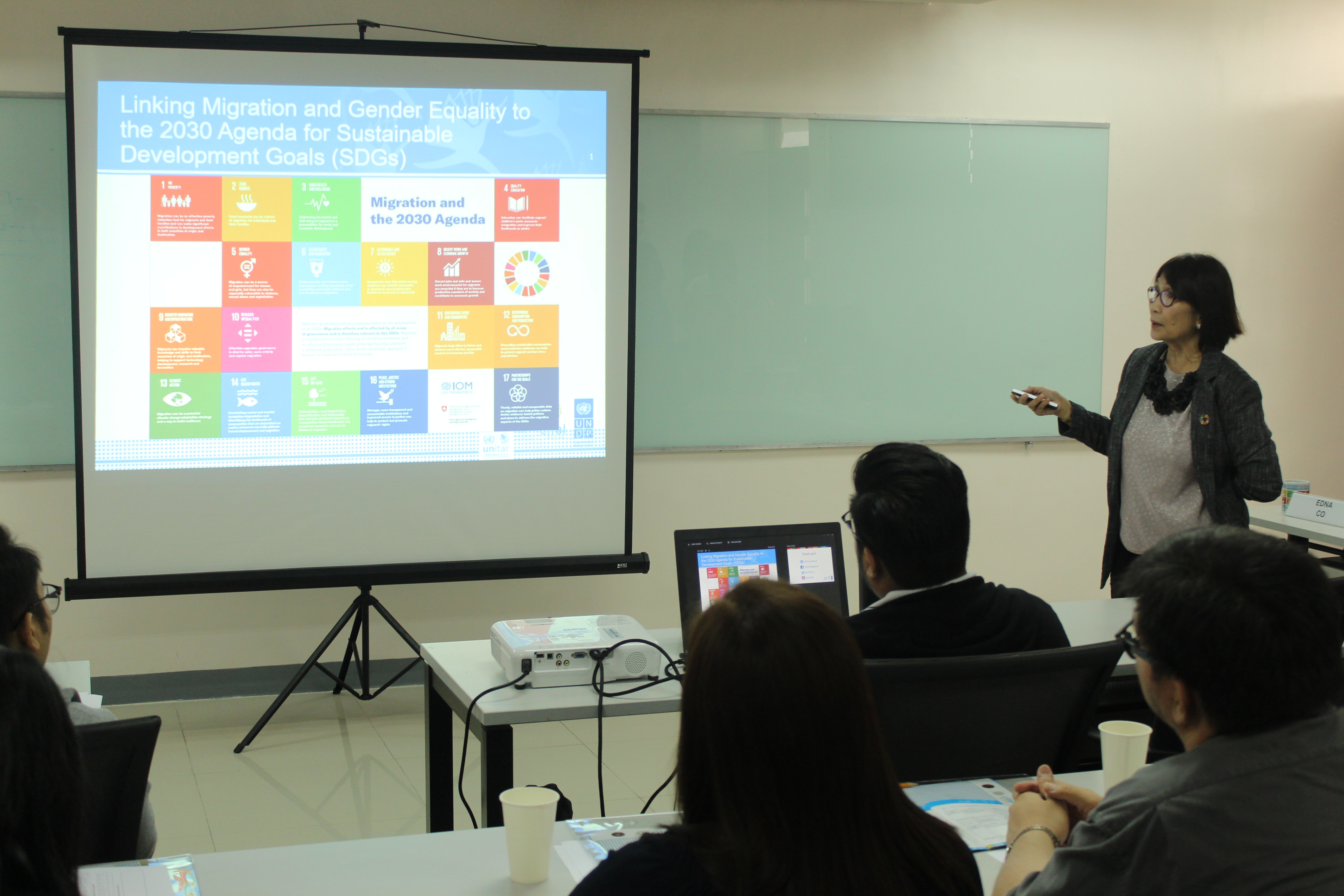 06 AUGUST 2019, QUEZON CITY, PHILIPPINES–UP-CIFAL Philippines launched the pilot offering of the Professional Course on Global Migration at the School of Statistics, University of the Philippines Diliman. 
The Professional Course on Global Migration, which consists of 10 sessions until September 10, 2019, aims to serve as a continuing education for migration practitioners interested in a comparative and pragmatic approach to the challenges in migration management. The professional course is composed of seven modules which offer a range of topics that aim to broaden and deepen one's understanding of international migration.
Serving as resource persons are thirty-three representatives from United Nations (UN) agencies, government agencies, civil society organizations, the academe, and former government officials who worked on migration, gender equality, and sustainable development.
For the first session, Kristin Dadey, chief of mission of the International Organisation for Migration (IOM), and Rex Varona, national project coordinator of the International Labour Organisation (ILO), provided the global context of migration. Dr. Orlando Mercado, former  senator and representative of the Philippines to the Association of Southeast Asian Nations (ASEAN), discussed migration in the ASEAN and the Philippine setting.
The first batch of learners are 19 employees from various government offices involved in migration.  
The professional course is a collaborative initiative of UP-CIFAL Philippines and UN-related and affiliated organisations such as the IOM, ILO, and UN Women.