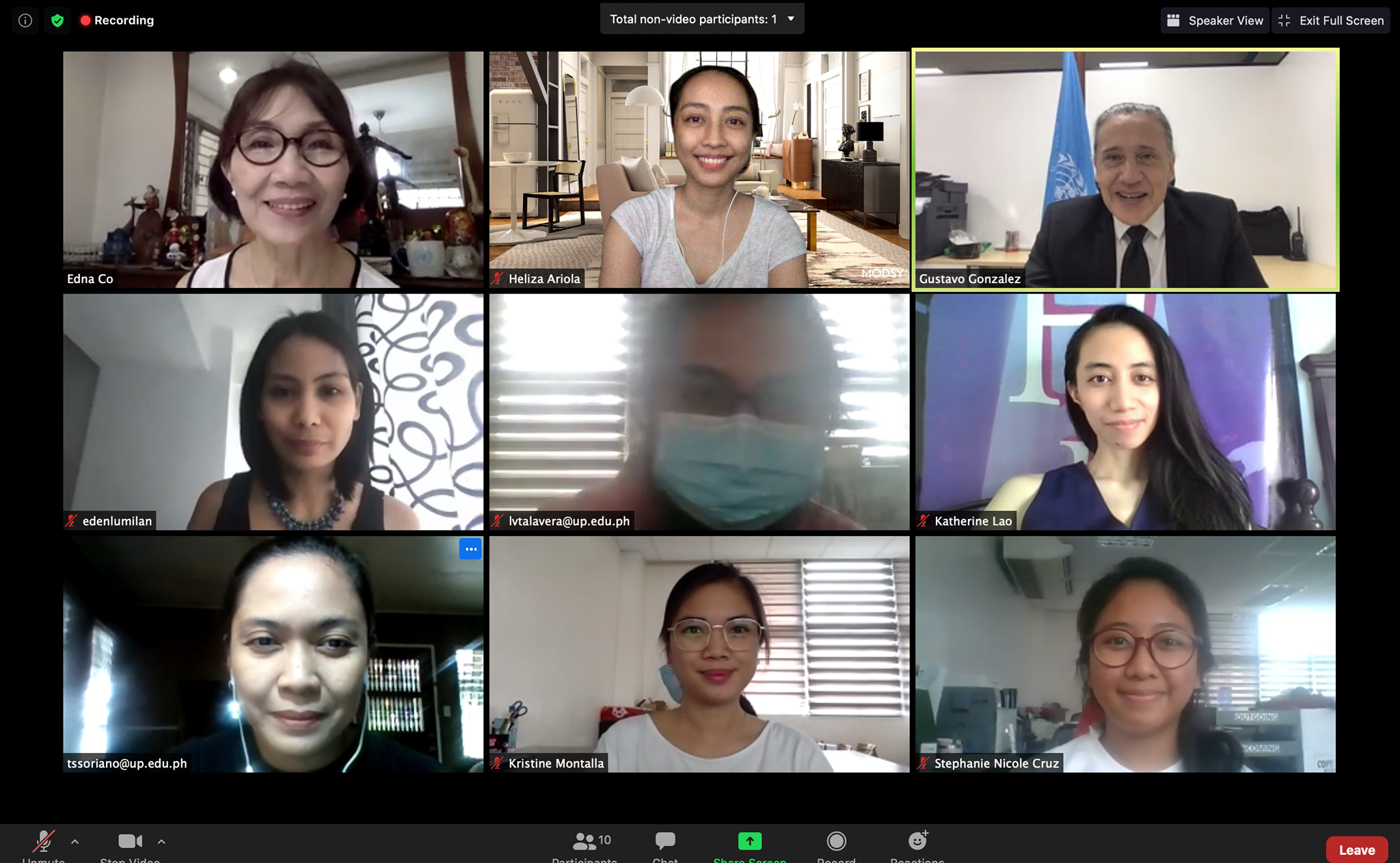 16 September 2020—UP-CIFAL Philippines paid a virtual courtesy call to Mr. Gustavo Gonzalez, the new United Nations Resident Coordinator (UNRC) in the Philippines, who arrived three months ago amid the COVID-19 global pandemic.
UP-CIFAL Philippines Director Dr. Edna Co and Mr. Gonzalez discussed common areas for collaboration such as in migration and gender equality.
The UNRC intends to engage with the political players and the knowledge sector for the COVID-19 response and recovery.
UP-CIFAL Philippines works closely with the UN agencies International Labour Organization, International Organization for Migration, UN Development Programme, and UN Women.