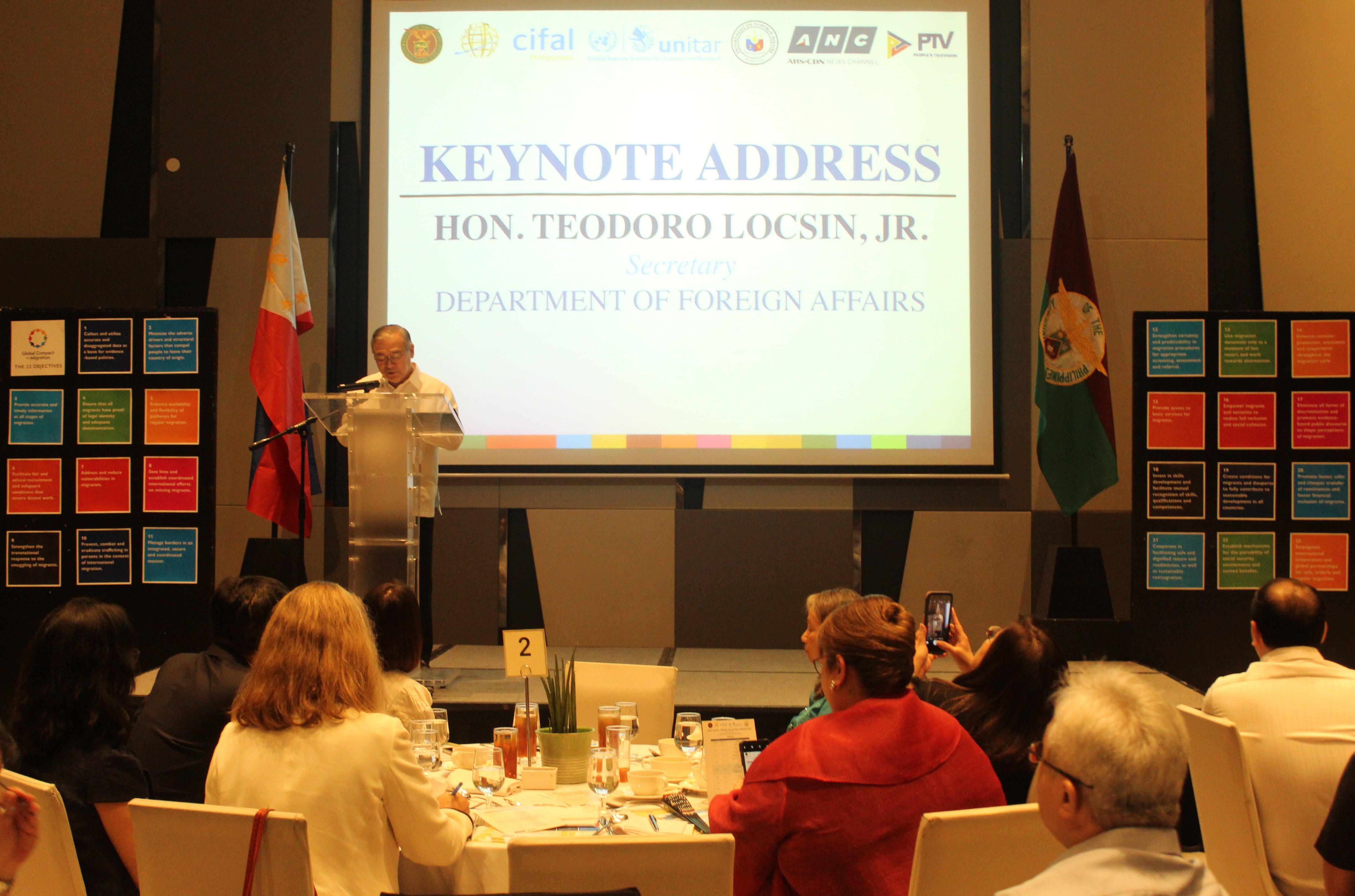 02 December 2019, Quezon City, Philippines—As the world marked the International Day for the Abolition of Slavery, UP-CIFAL Philippines hosted a high-level forum on global migration.
In partnership with the Department of Foreign Affairs, ABS-CBN News Channel and People's Television Channel, the high-level forum aims to discuss migration and development as well as their challenges.
In his keynote address, Foreign Affairs Secretary Teodoro Locsin emphasized the need to treat migrants with decency as the Philippines is one of the more than 160 countries that adopted the Global Compact for Migration in 2018. This is in line with the United Nations' (UN) Sustainable Development Goal 10: Reduced Inequalities which seeks to "facilitate orderly, safe, regular, and responsible migration."
Foreign Affairs Undersecretary Sarah Lou Arriola, UN Resident Coordinator Ad Interim Oyunsaihan Dendevnorov, Anti-Crime and Terrorism Community Involvement and Support Partylist Rep. Rowena Taduran, International Organisation for Migration Chief of Mission Kristin Dadey, Hussein Macarambon (on behalf of International Labour Organisation Country Director Khalid Hassan), and University of the Philippines Board of Regents Member Angelo Jimenez also gave messages about Filipino migrants and global migration.
Almost 60 guests from embassies of countries with several Filipino migrants, government agencies, UN organisations, and the academe attended the forum.