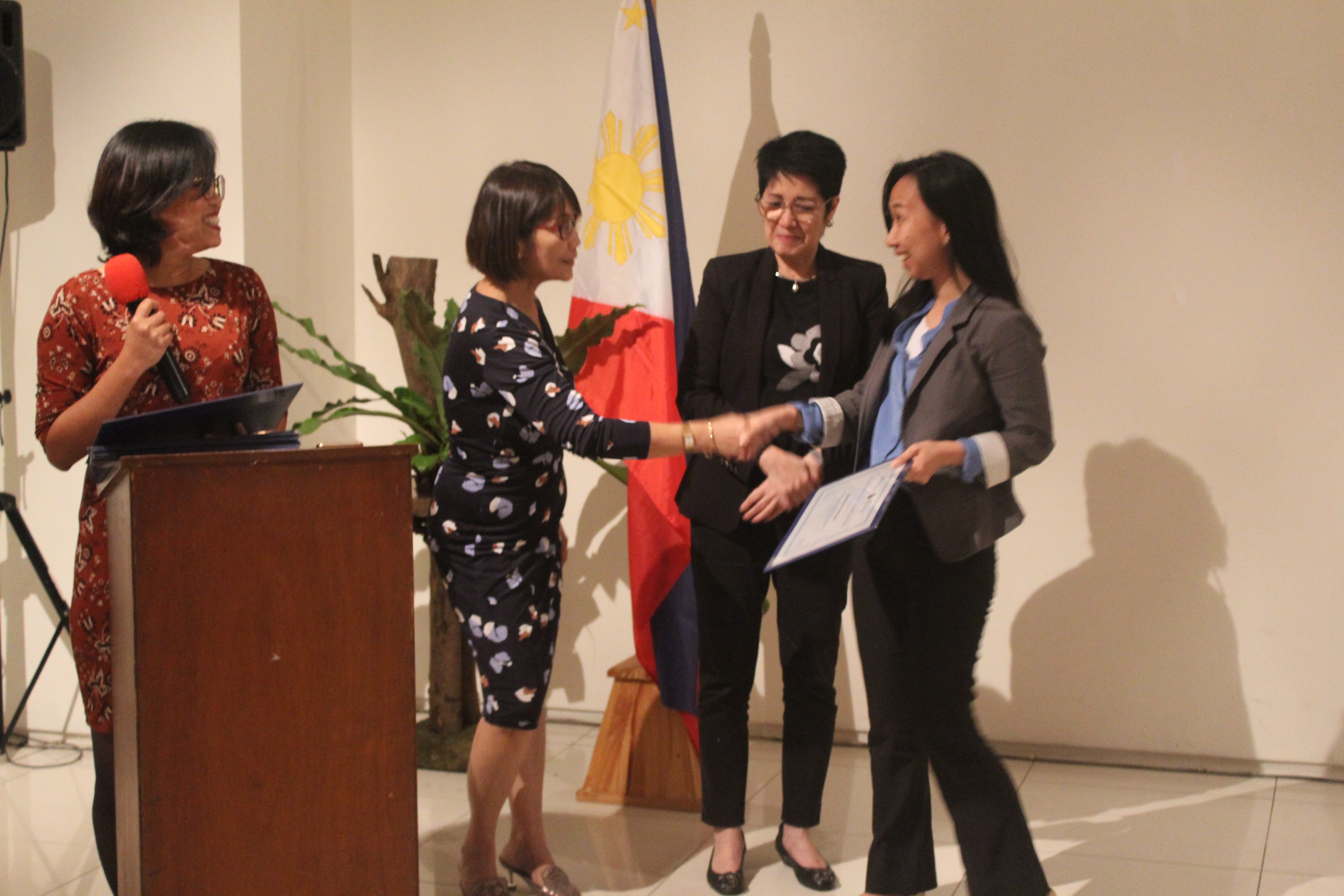 10 September 2019, QUEZON CITY, PHILIPPINES—UP-CIFAL Philippines held a graduation ceremony for the pilot batch of learners of the Professional Course on Global Migration.
Completing the seven modules of the course are 18 mid-level officers from various government offices involved in migration.
The pilot batch of learners presented their capstone projects which integrate lessons learned from the course and their proposed migration development policies and practice as innovation. Among others, the capstone projects include the Commission on Filipinos Overseas' rights-based approach to human trafficking, Quezon City Local Government's community building initiative of overseas Filipino workers' left-behind children, and the Bureau of Immigration's inter-agency coordination on migration data.
A collaborative initiative of UP-CIFAL Philippines and United Nations (UN)-related and affiliated organisations, the Professional Course on Global Migration aims to serve as a continuing education for migration practitioners interested in comparative and pragmatic approach to the challenges in migration governance.
Thirty-three representatives from UN agencies, government agencies, civil society organizations, the academe, and former senior government officials and ambassadors served as lecturer-experts.
A partnership between UP-CIFAL Philippines and the Philippine Department of Foreign Affairs (DFA) is being considered to cascade this course among select DFA personnel.