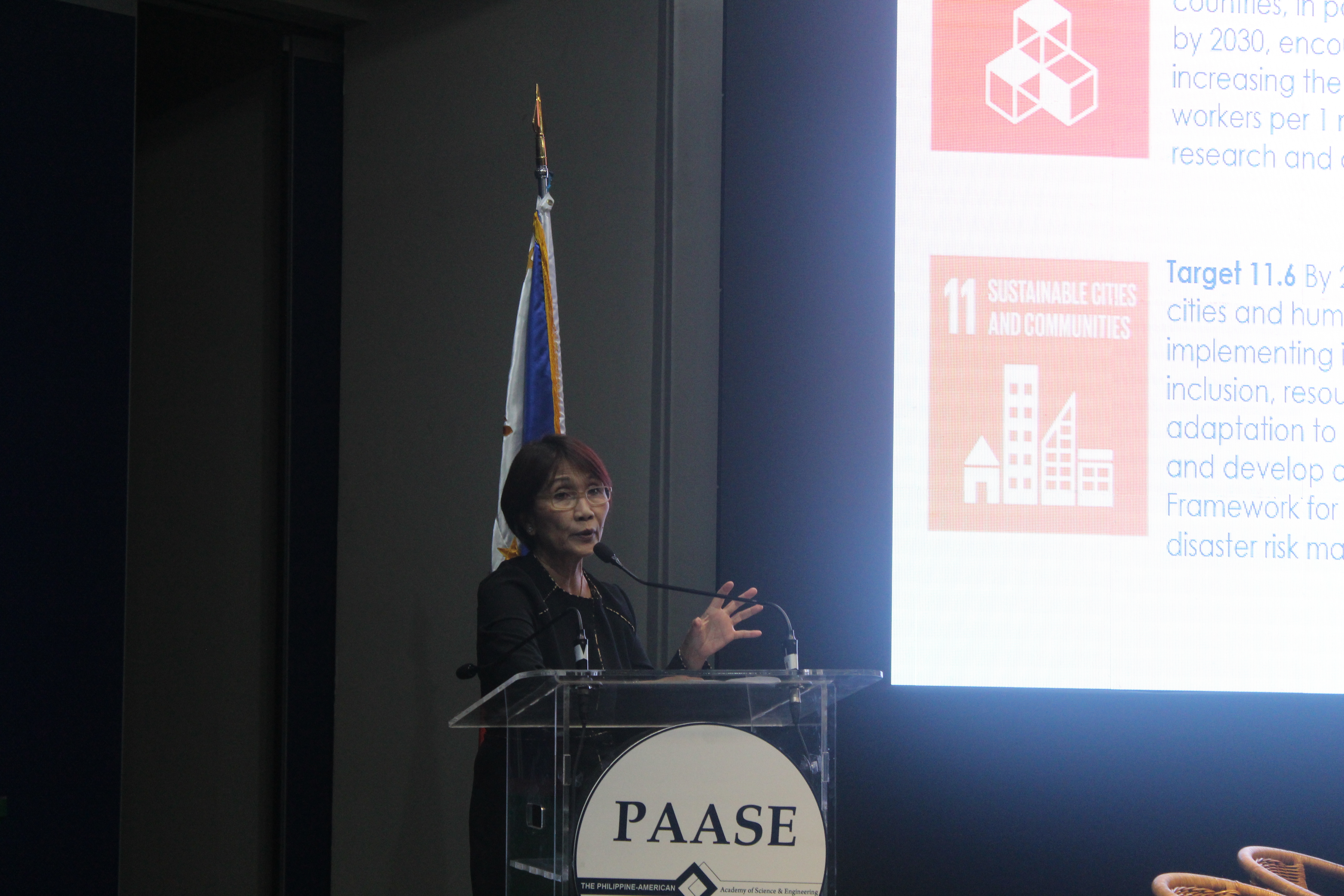 UP CIFAL Philippines Director Dr. Edna Co discussed the natural region as a framework of governance architecture for sustainable development in a conference organized by the Philippine-American Academy of Science and Engineering (PAASE) on October 25, 2018 at the UP National Institute of Physics in Quezon City.
Now a member of the PAASE, Dr. Co argued that territories based on biogeographic features can work together to address cross-boundary development and environmental challenges.
She also connected the concept to sustainable development goals (SDGs) where scientists can contribute in, particularly SDG 9 (industry, innovation, and infrastructure), SDG 11 (sustainable cities and communities), SDG 14 (life below water), and SDG 15 (life on land).
The two-day conference, which brought together around 200 Philippine and U.S.-based scientists and engineers, aims to encourage volunteerism to promote science, engineering and innovation in the Philippines. The idea was also brought up to Philippine President Rodrigo Duterte as the scientists paid a courtesy visit to the Chief Executive.
PAASE is an esteemed academy of scientists and engineers of Philippine descent that encourages collaboration in research and development to contribute to innovations and industry development.