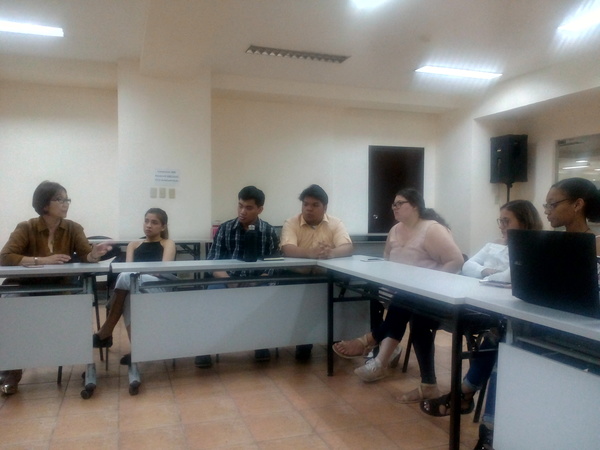 UP CIFAL Philippines formally welcomed three undergraduate students from the Kennesaw State University (KSU)- CIFAL Atlanta in Atlanta, Georgia and three local interns from the University of the Philippines (UP) in an orientation on May 28.
Project Associates Jeanena Mae Rafer and Jorica Pamintuan gave an overview of UP CIFAL Philippines and its thematic areas: migration, gender equality, and sustainable development.
The CIFAL Philippines Internship program, which runs from May 14 to August 31, aims to provide interns with real world experience in policy research and project management, as well as an opportunity for inter-cultural, inter-sectoral learning.
The three psychology, international affairs, and communications students from KSU will assist in the activities and research on road safety, gender equality and migration, and communications work, respectively. 
The three local interns from the UP National College of Public Administration and Governance (NCPAG), on the other hand, will work on promoting inclusive business.
By the end of the internship program, all interns will organize a Youth CAMP.
"As a unit of UP and an institution committed to capacitating young people with knowledge and skills for sustainable development, UP CIFAL Philippines sees the internship program as an opportunity for the youth to gain valuable work experience in the development sector, which will serve as a strong foundation for their future careers and guidance for further study," UP CIFAL Philippines Director Edna Co said.