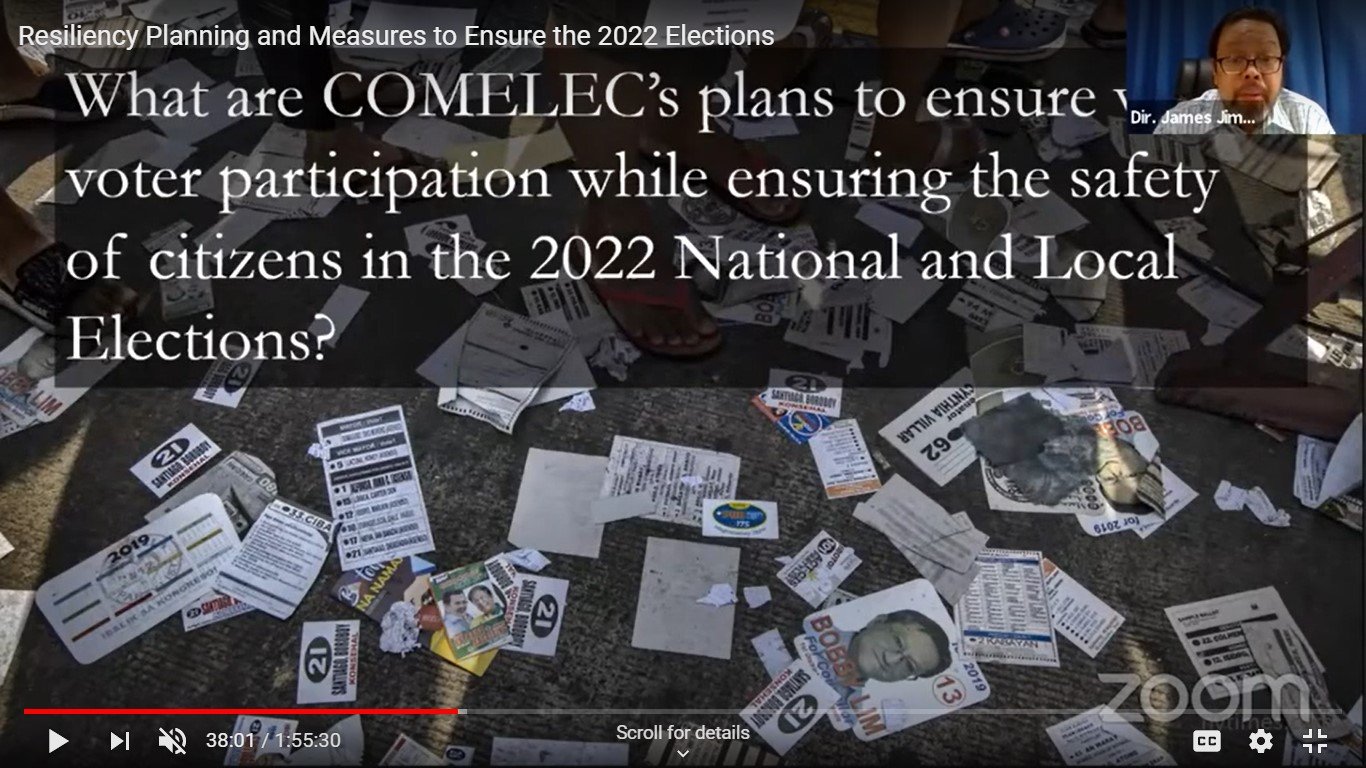 25 November 2020—UP-CIFAL Philippines' webinar tackled ways to ensure the safe conduct of the 2022 Philippine elections amid the COVID-19 pandemic.
Co-organized by the Ateneo School of Government and International IDEA, the webinar, "Lessons from International Elections: Resiliency Measures to Ensure the 2022 Philippine Elections," aimed to promote a level of confidence among Filipino voters while keeping the integrity of the electoral process and observing the required health protocols.
Antonio Spinelli, International IDEA's senior advisor for electoral processes and political participation, shared lessons from international elections, highlighting that the pandemic revealed the need to "rethink electoral accessibility" through alternative voting methods.
Negros Occidental Fourth District Rep. Juliet Marie Ferrer, chair of the House Committee on Suffrage and Electoral Reform, discussed legislative measures for a safe local and national elections in 2022 and emphasized that the no-election scenario is not an option.
Director James Jimenez, spokesperson of the Commission on Elections, explained their four front strategy through process redesign on election preparations, administrative solutions on campaigning and filing of certificate of candidacy, legislative solutions such as early voting, and emphasis on public cooperation in conducting the polls in 2022.
Dr. Eddie Dorotan, executive director of the Galing Pook Foundation, reiterated the existing health measures such as handwashing, physical distancing, and wearing of masks and face shields so that communities will be safe and healthy, smart, and sustainable from the threats of the pandemic in the 2022 elections.
UP-CIFAL Philippines Director Dr. Edna Co served as the moderator of the webinar, which was attended by at least 83 participants via Zoom and YouTube.