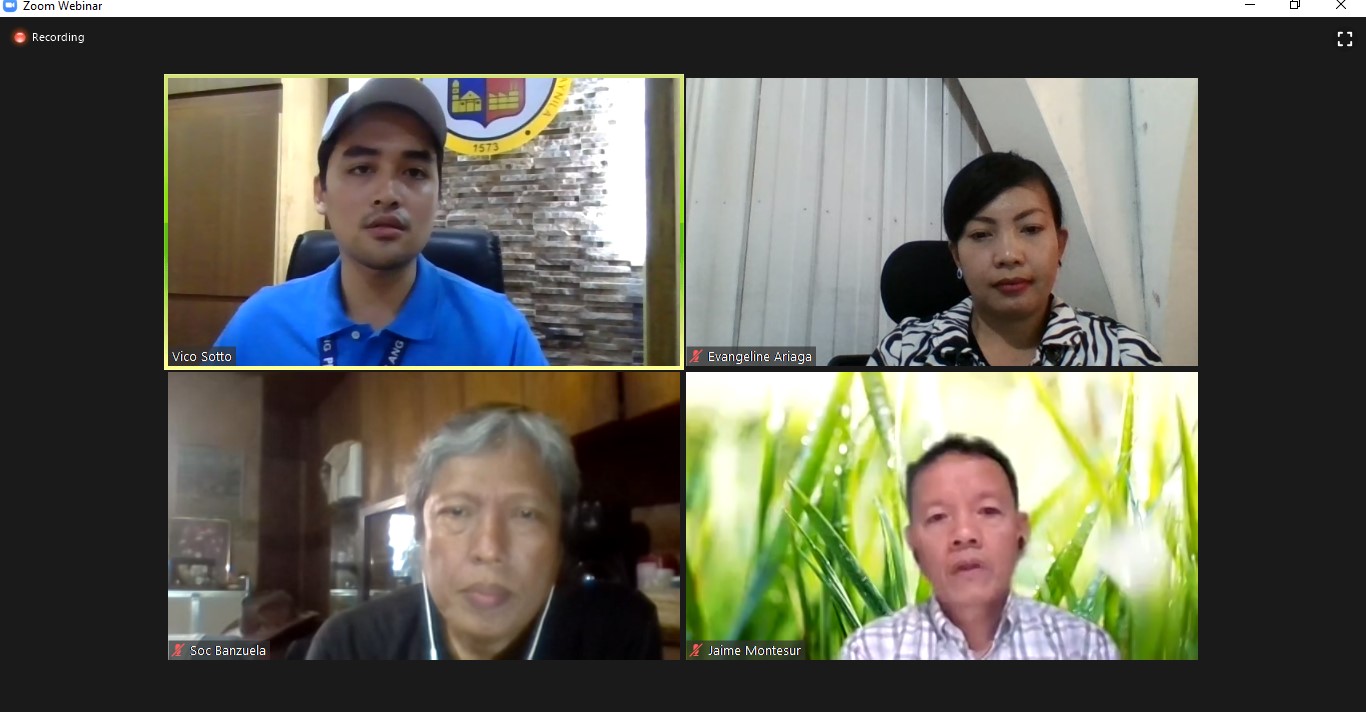 3 June 2020—UP-CIFAL Philippines, in partnership with the Food and Agricultural Organisation (FAO) of the United Nations Philippines, non-profit market The Veggie Drop-off, and farmer group Pambansang Kilusan ng mga Samahang Magsasaka (PAKISAMA), hosted a webinar on "Food (In)Security in the Midst of COVID-19."
The online discussion, which drew in more than 200 participants, tackled the practical experiences of people involved in the food supply chain and explored strategies to address food security risks in this pandemic.
Jaime Montesur, national farming systems specialist of FAO Philippines, discussed the effects of lockdowns in the food supply chain and suggested strategies to improve local food security, such as engaging in urban farming and ensuring evidence-based planning.
Raul Socrates Banzuela, executive director of PAKISAMA, emphasised the importance of cooperation among the government, the public, and private groups as well as linking consumers as cooperatives that directly source food from local farmers.
Evangeline Ariaga, coordinator of The Veggie Drop-Off, shared how her group helps farmers from the northern part of the Philippines to move food from its source to urban centers such as Metro Manila.
Pasig City Mayor Vico Sotto talked about innovative solutions of the local government such as initiating mobile markets to ensure food supply among communities while people observe physical distancing.
UP-CIFAL Philippines Director Dr. Edna Co served as the moderator.
Watch the full webinar here.
The fourth in the webinar series will discuss "Caring in the Time of COVID-19: Gaps and Risks Facing Filipino Women" on 5 June 2020, 15:00 (GMT+8). Register here.