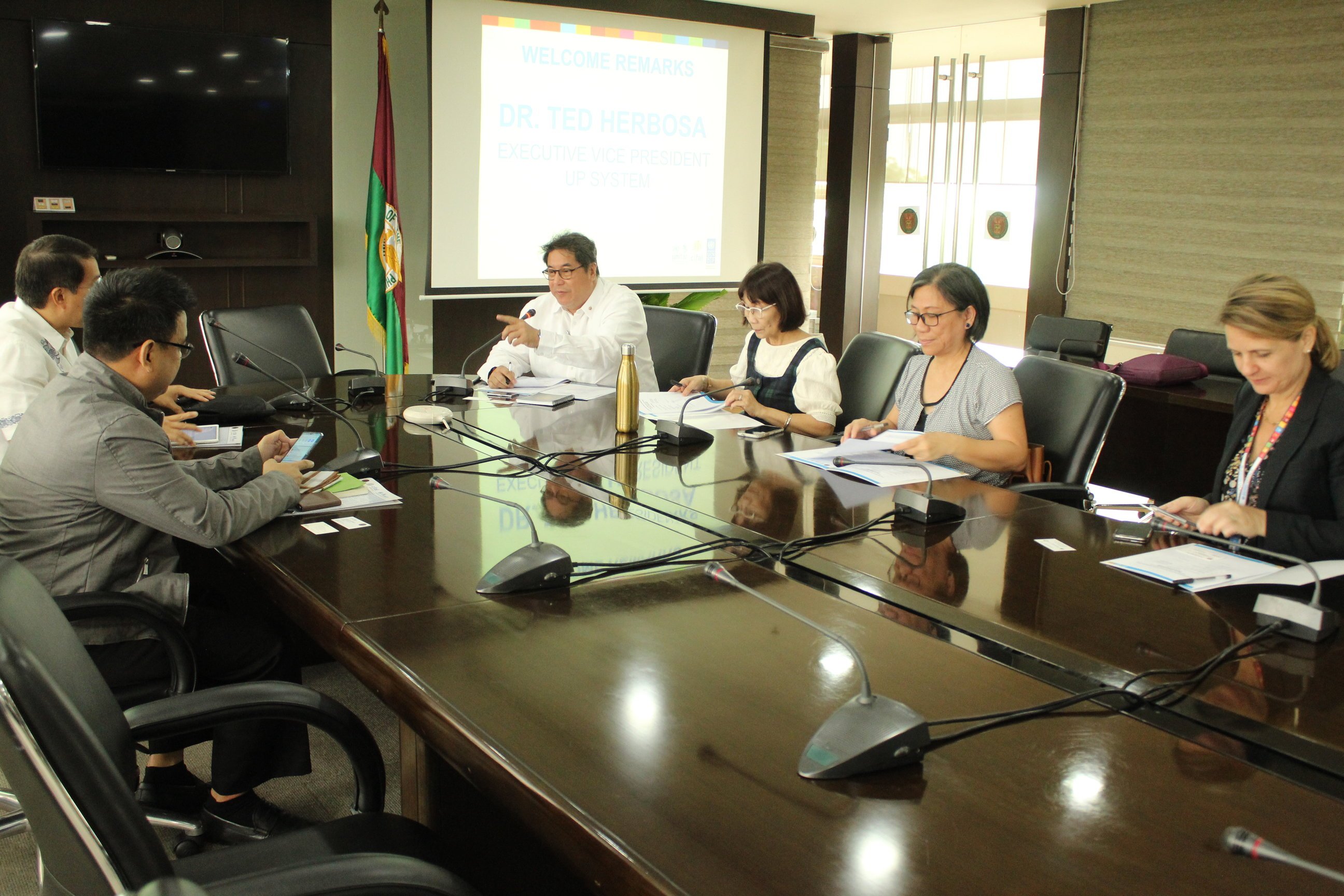 10 March 2020, Quezon City, Philippines−UP-CIFAL Philippines' Board of Representatives gathered for the 4th annual meeting.
Present at the board meeting were University of the Philippines (UP) System Executive Vice President Dr. Ted Herbosa (representing UP President Atty. Danilo Concepcion), Chief of Mission of the International Organisation for Migration Kristin Dadey (representing the United Nations Resident Coordinator as ad interim), Scalabrini Migration Center Director Dr. Marla Asis, Ayala Foundation President Ruel Maranan, Emmanuel Velasco (representing Quezon City Mayor Joy Belmonte), and UP-CIFAL Philippines Director Dr. Edna Co.
The agenda include the composition of the Board, 2019 programs and financial report, and proposed activities and budget for 2020.
The Board approved UP's proposal to invite the Department of Foreign Affairs to be part of the CIFAL Board.
The proposed major activities for 2020 were discussed, such as the sustainable development goals (SDG) capacity building roadshow for local government units from major cities nationwide with the Junior Chamber International, the 2020 for 2030 International Conference, and the researches on inward migration of Chinese and Americans to the Philippines.
In 2019, UP-CIFAL Philippines reached 1,698 beneficiaries−72% of which are female, while 28% are male. Eighty nine percent of the activities are categorized as non-learning activities (e.g., forums and conferences), while 11% are learning activities (e.g., elective course, professional course and workshop). Local authorities (68%) make up the bulk of the learning activities' beneficiaries.