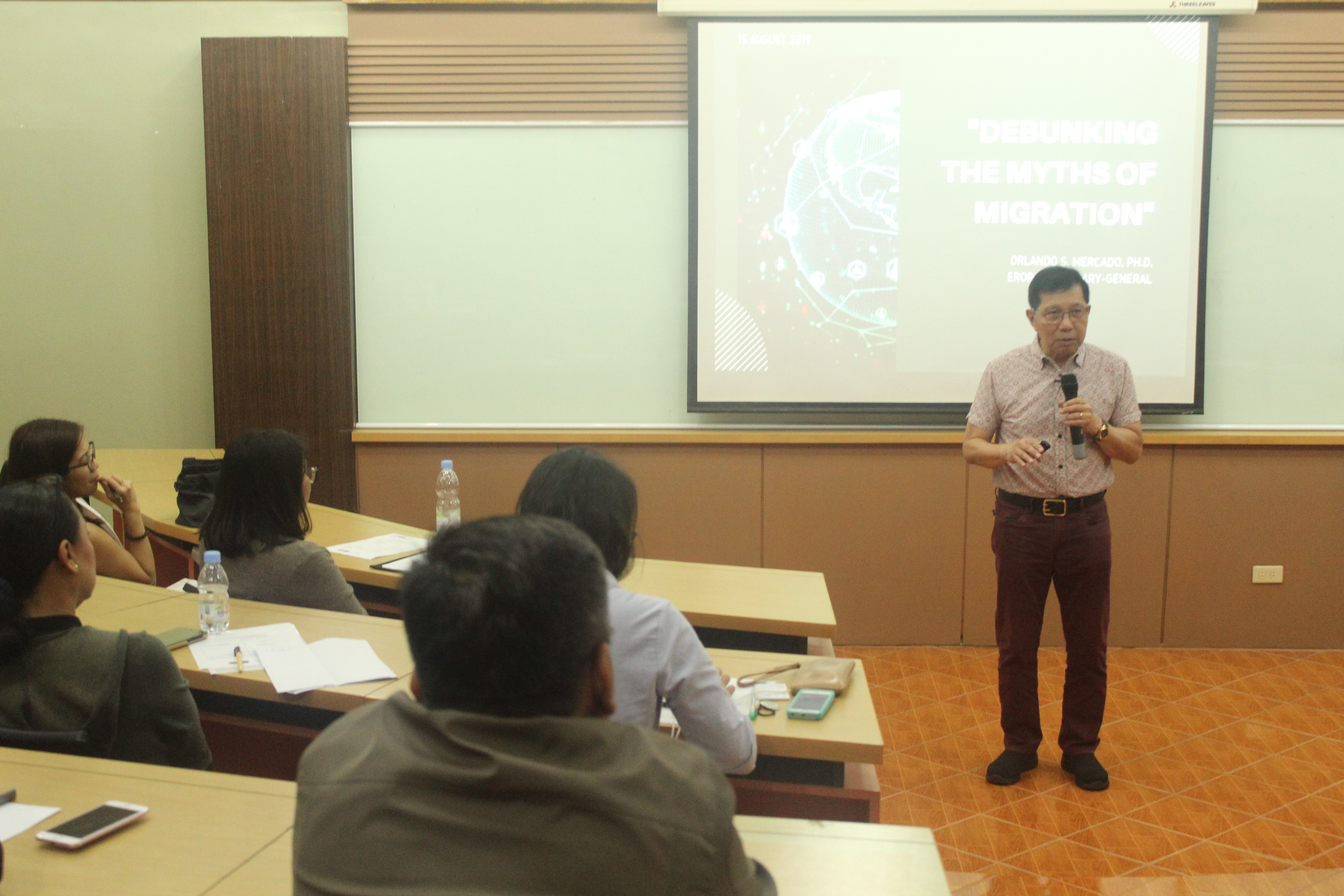 15 August 2019, Quezon City, Philippines—UP-CIFAL Philippines, in partnership with the Eastern Regional Organisation for Public Administration (EROPA), held talks on migration called "#TAG (Thinking About Governance), On the Move: Dialogue on Migration."
The talks aim to present migration issues in a concise and comprehensible manner to engage both practitioners and the general public. This is in line with the United Nations' Sustainable Development Goal 10: Reduced Inequalities which seeks to "facilitate orderly, safe, regular, and responsible migration" and objective 17 of the Global Compact for Migration which aims to eliminate discrimination and promote evidence-based public discussions on migration.
Dr. Orlando Mercado, EROPA secretary-general and former representative of the Philippines to the Association of Southeast Asian Nations, debunked the myths of migration. Rex Varona, national project coordinator of the Safe and Fair Programme of the International Labour Organisation in Manila, discussed the social costs of migration.
More than 30 participants from the government, the academe, and the private sector attended the two recorded talks which will be launched in an international conference of EROPA in September 2019. The talks will also be available in the social media platforms of UP-CIFAL Philippines and EROPA.