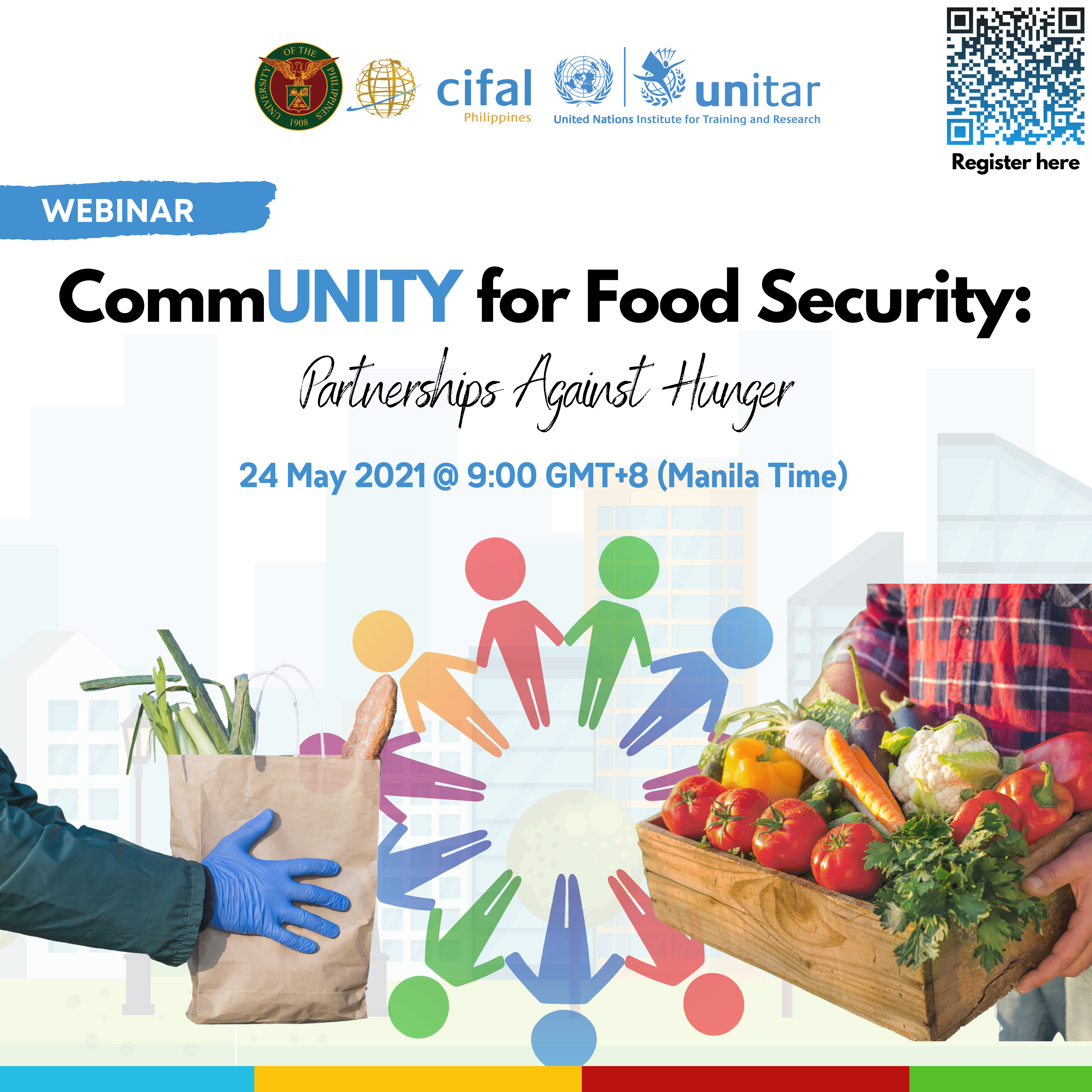 Date: 24 May 2021
Time: 9:00 am GMT+8 (Manila Time)
Registration link: http://bit.ly/community4foodsecurity
Description: The Philippines has been under stringent quarantine for more than a year. Households living in dire poverty had to rely on food packs being distributed by local governments, private companies, and other organizations. A survey conducted by the Social Weather System (SWS) last September 2020 showed that 7.6 million households experienced involuntary hunger or hunger due to lack of food to eat. Nevertheless, as the virus continues to mutate and spread, initiatives in addressing hunger also propel.
One of these initiatives is the community-organized pantry that sprung up in a street in Quezon City, Philippines in April 2021, called the 'Maginhawa Community Pantry,' which provided food packs to its citizens as lockdowns were reimposed due to the resurgence of COVID-19 cases in Metro Manila. With the reimposed lockdowns and insufficient government aids, the citizens stepped up to feed their neighbors. Furthermore, the Maginhawa Community Pantry sparked interest and inspired many other communities to put up their own pantries, which greatly translated the concept of bayanihan (community spirit) into action.
UP-CIFAL Philippines aims to present through this webinar how citizens can rise up to collaborate with the local government in addressing food security issues and how the Philippines' experience can contribute to the global action against hunger during the pandemic. The webinar also opens a venue for government officials, citizen groups, and even international organizations to discuss more sustainable efforts to fight hunger through partnerships.