Nurturing Grassroots Change through Partnerships Project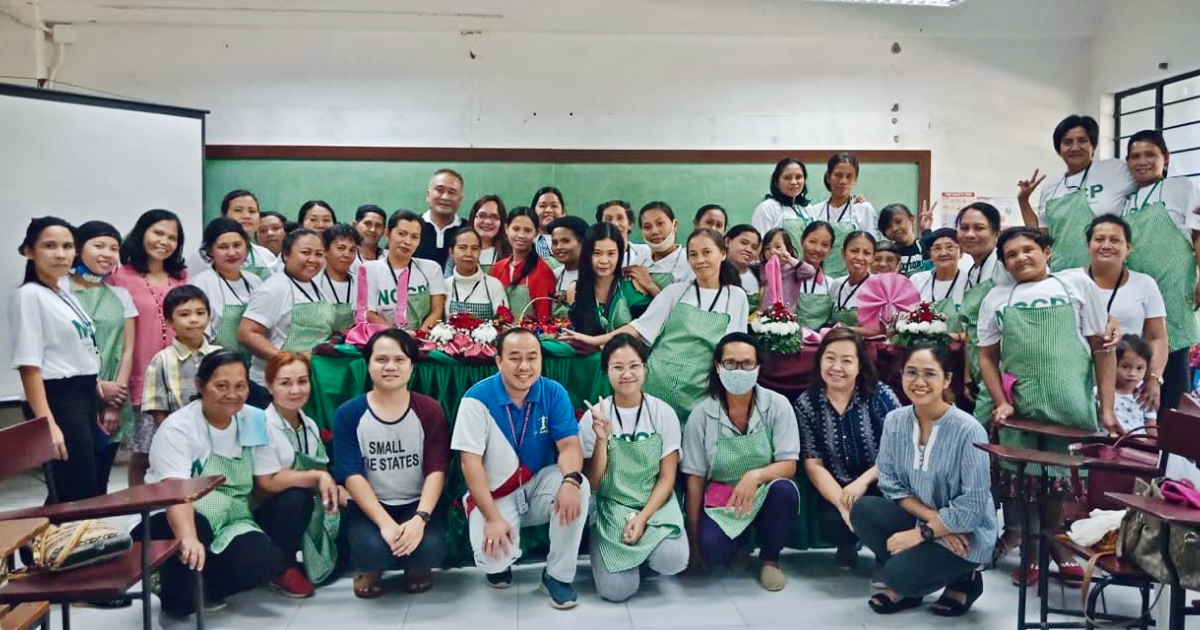 About the Project
Through a Memorandum of Agreement (MOA), the University of the Philippines, through the UP-CIFAL, and the National Grid Corporation of the Philippines (NGCP) entered a partnership project entitled, "Skills Camp: Nurturing Grassroots Change through Partnerships" with the aim to improve the lives of the communities being hosted by the NGCP facilities through capacity building.
Six (6) barangays were selected in 2017, and seven (7) for 2018. Valuing the active participation of the partner communities, the participants from the respective barangays suggested and chose among themselves the technical skills trainings they wished to go through. These technical skills trainings included cooking, baking, sewing, handicraft-making, welding and fabrication, clay pottery, gardening, and vinegar-making. Furthermore, Integrative trainings which included mobilizing the community, record keeping, inventory control, basic value chain, and marketing and intellectual property rights were provided to strengthen the skills of the participants in starting up their own livelihoods.
After the trainings were completed, the partnership project further helped the beneficiaries by donating equipment and materials relative to the trainings of each barangay, empowering the beneficiaries to materialize their acquired skills into an actual livelihood.
There was a total of 221 beneficiaries in 2017, and 273 in 2018. Overall, the project was able to lead 494 beneficiaries to a step closer to unfolding their full potential.